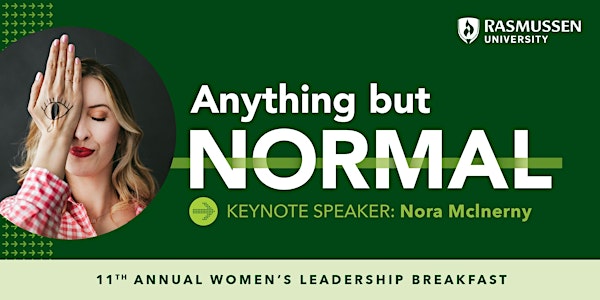 11th Annual Women's Leadership Breakfast
For the past decade Rasmussen University has hosted an annual Women's Leadership Breakfast to support the professional development of women.
About this event
This year's speaker, Nora Mclnerny, is passionate about having difficult conversations and redefining what's "normal." As the creator of the award-winning podcast Terrible, Thanks for Asking, Nora has experience exploring complex topics with wisdom and humor.
She has also written several books including It's Okay To Laugh (Crying Is Cool Too), No Happy Endings and The Hot Young Widows Club.
During this event, Nora will discuss progress, perfectionism, mental health and more, including a live Q&A.
Join us on October 29 for an empowering experience you won't want to miss!