11th Annual Virtual Black Physicians Forum (BPF) featuring Keynote Speaker Dr. Chris Pernell
About this event
Don't miss the 11th Annual Virtual Black Physicians Forum (BPF) to be broadcasted via Facebook live on Thursday, May 20, 2021 from 5:30 pm to 7:30 pm. From the comfort of your home or office, join us as we bring together physicians and community members for a discussion on "Trust After Tuskegee: Black Health provider's Perspective on the COVID-19 Vaccine".
We are excited to presented Keynote Speaker - Dr. Chris Pernell, Public Health Physician and American College of Preventive Medicine Fellow along with returning Moderator - Dr. Flojuane Cofer, Women's Health Epidemiologist and Senior Director of Policy at Public Health Advocates.
Encouraging community residents, physicians, clinicians, nurses, medical students, and public health professionals to attend the virtual forum.
Visit the new launch of the BPF website at: http://www.blackphysiciansforum.com
For sponsorship opportunities contact (916) 234-3589 or contact@sacculturalhub.com.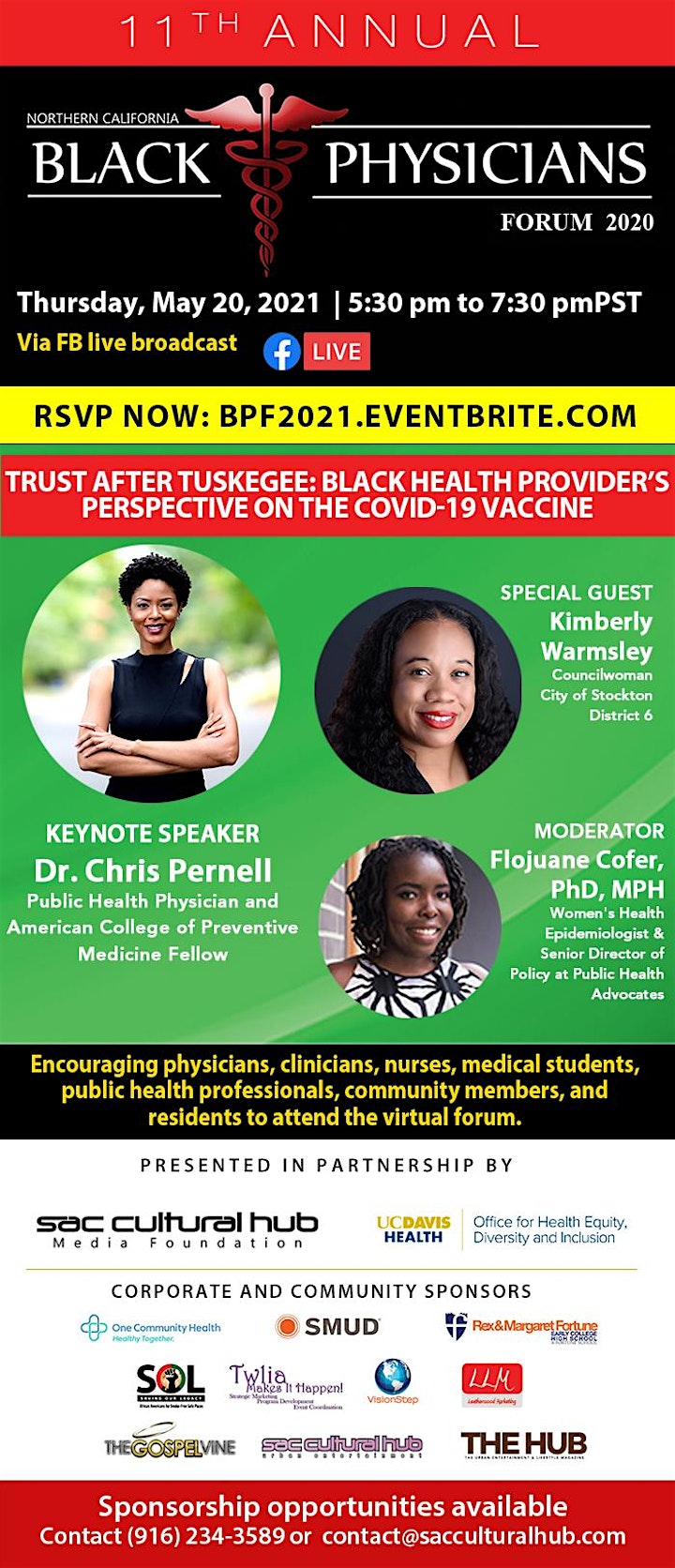 Organizer of 11th Annual Virtual Black Physicians Forum
Mailing address:
7902 Gerber Road, #367

Sacramento, CA  95828
(916) 234-3589