Description
Vision, Passion, Power

Friday, December 6, 2019
THE one day event for visionary women who want to discover the tools for success, make strategic business connections and leave feeling empowered and inspired to take action.
JP Events & Consulting is proud to present the Eleventh Annual Virginia Women's Business Conference. This exciting full day event will feature seminars focusing on women in business and showcasing a unique vendor fair.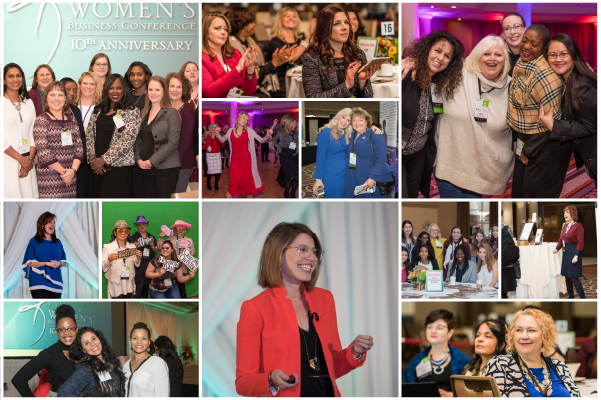 www.virginiawomensbusinessconference.com
Exhibitor, Advertising, and Sponsorship Information:
JP Events & Consulting
call: 703-777-8577
email: events@jpevents.biz
PLEASE NOTE:

Cancellations and refund requests will be honored if notification via email is sent to JP Events & Consulting at events@jpevents.biz till October 15, 2019, 5pm EST. A $75 nonrefundable processing fee will be deducted from individual refunds. A $175 nonrefundable processing fee will be deducted from corporate package refunds. Telephone cancellations will not be accepted.

No refunds will be made for no-shows or cancellations made within 14 days of the event. Registrants may send a substitute with their event ticket if they cannot attend but should contact choag@jpevents.biz to confirm the new registrant's name and registration information.

JP Events & Consulting reserves the right to substitute speakers if unexpected turn of events happens with scheduled speakers. If for any reason the event is canceled, full registration refunds will be issued within 14 business days after cancellation. JP Events & Consulting assumes no responsibility for non-refundable registrant travel expenses.
---