Description
Prisms of Care: Prevention, Promotion, and Practice
Celebrating our 11th year, join us as we explore counseling topics designed to educate, inspire and engage. All helping professionals are invited to participate in this interdisciplinary conference including mental health counselors, school counselors, addictions counselors, career counselors, social workers, exceptional education professionals, as well as marriage, family therapists and other specializations. Undergraduate and graduate students are also invited to attend.
Attend sessions focused on Integrative Care, Marriage and Family Therapy, Play Therapy, School Counseling, Mental Health, and other topics. Attendees are encouraged to apply their participation hours towards professional certification.
Keynote
Holly Hartwig Moorhead, PhD
Caring Through Serving: A Counselor's Call to Leadership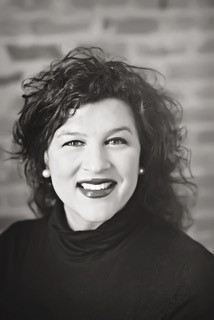 As Chief Executive Officer for Chi Sigma Iota Counseling Academic and Professional Honor Society International (CSI), Dr. Holly Hartwig Moorhead oversees the management of one of the largest professional counseling organizations in the world with more than 125,000 initiated members and 400+ chapters chartered since the Society was founded in 1985. She is responsible for enacting CSI's mission to promote and recognize academic and clinical excellence in professional counseling.
Dr. Moorhead earned a Ph.D. in Counseling and Counselor Education from the University of North Carolina at Greensboro (UNCG); a Master's degree in Community Counseling from UNCG; and, Bachelor's of Arts degrees in Art Communications, Sociology, and Studio Art from Florida Southern College. She is credentialed as a Licensed Professional Counselor (LPC) in North Carolina, a National Certified Counselor (NCC) through the National Board for Certified Counselors (NBCC), and an Approved Clinical Supervisor (ACS) through the Center for Credentialing and Education (CCE).
Prior to becoming a professional counselor, Dr. Moorhead was a case manager for a national youth mentoring organization and worked in university residence life. Her clinical counseling background includes crisis mental health assessment and counseling children, adolescents, and adults within in- and out-patient, middle school, and community agency settings. As a counselor educator, Dr. Moorhead taught in face-to-face and online CACREP-accredited master's and doctoral counselor education programs. Additionally, she previously served as the NBCC Ethics Officer. Dr. Moorhead has enjoyed professional service within national and state counseling associations, and currently serves within the Association of College Honor Societies (ACHS). Her scholarly contributions include international, national, regional, state and local presentations, editorial board service, and authoring refereed publications, book chapters, invited articles, and counselor training audio-visual materials. She is the co-author of When Values and Ethics Collide: Real Life Ethical Decision-Making, published by Routledge/Taylor and Francis.
Registration
Professional:
Early Bird (ends October 31, 2018): $165
Regular (ends January 19, 2019): $175
Onsite: $195
Student:
Early Bird (ends October 31, 2018): $60
Regular (ends January 18, 2019): $70
Onsite: $90
Registration discount is available for first presenter; special link to register will be sent upon proposal acceptance. Discount expires December 1, 2018
No refunds after December 1, 2018
CONFERENCE HOTEL:
Courtyard by Marriott at UCF/Area
12000 Collegiate Way
Orlando, FL 32817
407.277.7676 (ask for the UCF Counseling Conference 2019 group rate)
Conference group rate: $139/night (includes hot breakfast buffet) - reserve by 1/3/2019 to receive group rate
Book your group rate for UCF Counseling Conference