11th Annual Transformer Silent Auction & Benefit Party
When and where
Location
11th Annual Transformer Silent Auction & Benefit Party American University's Katzen Arts Center 4400 Massachusetts Ave NW Washington, DC 20016
Description
The 11th Annual t r a n s f o r m e r
Silent Auction & Benefit Party
tickets are SOLD OUT!!!!

Saturday, November 22, 2014, 8-11pm
American University's Katzen Arts Center, 4400 Massachusetts Ave NW, Washington DC 20016
Featuring over 150 artworks by locally, nationally, and internationally based
emerging & established artists
Savories, sweets, and drinks provided by several of Washington DC's finest restaurants
Music by special guest DJ's Kid Congo Powers, Baby Alcatraz, and
Ian "Chain" Svenonius
Attendance is $150 if purchased on or before November 1
$175 after November 1
Advance Ticket Purchase is Required
Silent Auction bidding will take place from 8 – 9:30pm
Auction sales will be announced starting at 9:45pm
Cash, Check, Visa, Mastercard, and AMEX payment will be accepted for all artwork purchases
All artwork will need to be picked up at Transformer or delivered by HMB post-Auction
Auction proceeds benefit t r a n s f o r m e r programs
Many thanks to our Diplomatic Chair, The Ambassador of Sweden Björn Lyrvall & Madeleine Lyrvall.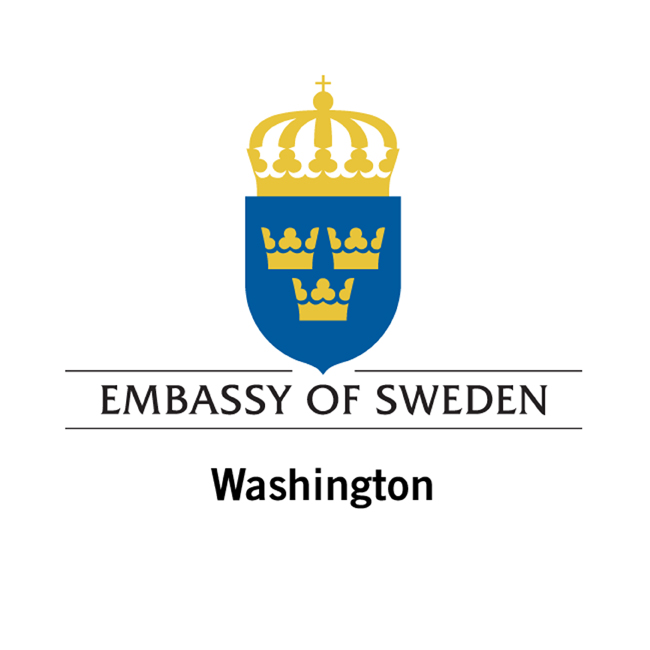 AUCTION HOST COMMITTEE CHAIRS
Shigeko Bork, Catharina Wrede Braden, Kate Damon, Carole Feld, Izette Folger, Janice Kim, Grace Koh, Lydia Logan, Ann Luskey, Allison Marvin, Pilar O'Leary, Dana Rooney, Anne Smith
AUCTION HOST COMMITTEE (as of 11.12.14)
Double Platinum (Members of Transformer's Visionary Leaders' Circle)
Ann Luskey, Charlotte's Web Foundation, Beth Wehrle & Matthew Miller
Platinum
Brian Baker, Bad Religion, Shigeko & Tim Bork, Monica Bussolati & Giorgio Furioso, Kate Damon, kaze design, Izette & Neil Folger, Tom Kim & John Olson, Janice Kim & Anthony Otten, Anne & William Smith
Gold
Andrea Evers & Brian Aitken, Susan Alefantis, Alefantis & Associates, Christopher F. Carr, David Hatfield & Sidney Stolz, Pilar & Bill O'Leary, Andrea Kirstein, Kirstein Family Foundation, M. Cameron Shosh, Century 21 Redwood Realty
Silver
Jana Abel, J. Abel Interiors, LTD., Sylvia Ripley & Christopher Addison, Addison/Ripley Fine Art, Carolyn S. Alper, Black Restaurant Group, Marion Blakey, Catharina Wrede Braden & Nick Braden, Alison & Tom Cassels, Carole Feld & David C. Levy, Linnea & Paul Hegarty, Deborah Kalkstein & Carlos Bachrach, Kay Kendall & Jack Davies, Robert Harris & Scott Sabiston, Cheryl Numark, Lorie Peters, Irene Roth, Catherine & Scott Schirmeier
Bronze
Sarah Berghoff, Jessica & Marwan Bitar, Christopher Boutlier, Lisa C. Brown, P Street Gallerie, Thomas L. Callahan II & Kevin O. Ward, Louis Cardenas, Leslie Cashen Clevenger, Jean & Gary Cohen, Judy R. Cohen, Kathlene Collins & David Lowenstein, Leigh Conner & Jamie Smith, CONNERSMITH, Elizabeth Duggal & Alain Taghipour, Praveen Fernandes, Donetta George, Tara & Steve Goldenberg, Gigi Hafizi, MD, Thom Haller & Bill Wallace, Juanita & Mel Hardy, Larry Hawk, Ilyse Hogue & John Neffinger, Brenda & Steffen Jacobsen, Grace Koh & Luca Tortorelli, Andrew Lacy, Dawn Laguens & Jennifer Treat, Ellen Leake & Robert Eason, Shannon Lewthwaite, Mirella & Dani Levinas, Lydia & Scott Logan, Stacey & Gregory Lubar, LuxuryDC, Allison & Chris Marvin, Nancy Meakem & Arkadi Gerney, Sadina Montani, Robert Moossy & Kipp Rhoads, Semi Nasseri, Kim & Patrick Nettles, Trent Nichols, Monica & Umberto Pisoni, Sophie Prevost, Colman & Richard Riddell, Nicole Rodgers, Joe Rodota, Forward Observer, Inc., Dana & Tim Rooney, All Around Technology, Molly Ruppert, Paula Schumann Studio, Maggie & Tom Sheedy, Paul Sherrill, Paul So, Hamiltonian Artists, Laura-Gail Smith, Bonhams Auctioneers, Sarah Tanguy & Lucian Perkins, Beverly & Chistopher With, Blair & Ben Wunderlich, Catherine Wyler and Richard Rymland, Nancy Younan & Brandon Webster
SPONSORS (as of 11.12.14)
Dr. Sachiko Kuno & Dr. Ryuji Ueno
Dufour & Company Productions
Arentz Landscape Architects, LLC.
RESTAURANT SPONSORS (as of 11.12.14)
Farmer's Restaurant Group
Redwood Restaurant and Bar
Please visit transformerdc.org for updates on participating artists and other Auction details.
Images of selected works from the 2014 Auction l. to r: Peter Eide, Untitled (Radiant LVII); 2014; Frank Day, Koons Bunny, 2009; Felipe Goncalves, Snow Fucks Rainbow, 2011; Chandi Kelley, Amethyst, 2014; Dana Ellyn, Angela, 2014; Yuriko Yamaguchi, Spring #3, 2014.