The annual Progressive Education Summit brings together hundreds of educators to bring alive the democratic ideals of progressive education.
About this event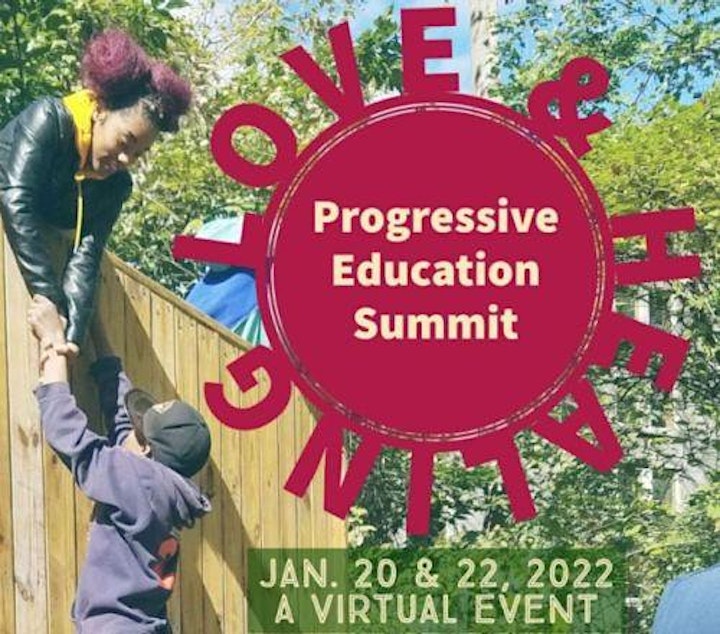 During this time in our nation, how do we - as educators - create spaces that honor the humanity of our students, our colleagues, and our communities?
How do we foster true care, love and healing for ourselves and with each other?
How do we teach in a way that truly responds to the needs of children?
How do we link arms and navigate these times together?
Join us for
Keynote Speakers
Deep-Dive Sessions with Master Practitioners
Practitioner-to-Practitioner Workshops
Opportunities to Connect with Aligned Educators
Saturday, January 22, 9 AM, Keynote Speaker, Dr. Shawn Ginwright
Shawn Ginwright, PhD is one of the nation's leading innovators, provocateurs, and thought leaders on African American youth, youth activism, and youth development. He is Professor of Education in the Africana Studies Department and a Senior Research Associate at San Francisco State University. His research examines the ways in which youth in urban communities navigate through the constraints of poverty and struggle to create equality and justice in their schools and communities.
Dr. Ginwright is Founder and Chief Executive Officer of Flourish Agenda, Inc., a national nonprofit consulting firm, whose mission is to design strategies that unlock the power of healing and engage youth of color and adult allies in transforming their schools and communities.
In 2011, he was awarded the prestigious Fulbright Senior Specialist award from the State Department for his outstanding research and work with urban youth. Dr. Ginwright is the author of "Hope and Healing in Urban Education: How Activists and Teachers are Reclaiming Matters of the Heart", "Black in School- Afrocentric Reform, Black Youth and the Promise of Hip-Hop Culture" and co-editor of" Beyond Resistance!: Youth Resistance and Community Change: New Democratic Possibilities for Practice and Policy for America's Youth" and in 2010 he published "Black Youth Rising, Activism and Radical Healing in Urban America".
Dr. Ginwright currently serves as Chairman of the Board for the California Endowment, with oversight of a $3 billion endowment to improve the health of California's underserved communities. He also serves on the Advisory Board for the Center for Information & Research on Civic Learning at the Jonathan Tisch College of Citizenship and Public Service at Tuffs University. Dr. Ginwright lives in Oakland, CA with his lovely wife and is currently an empty-nester—both children are in college.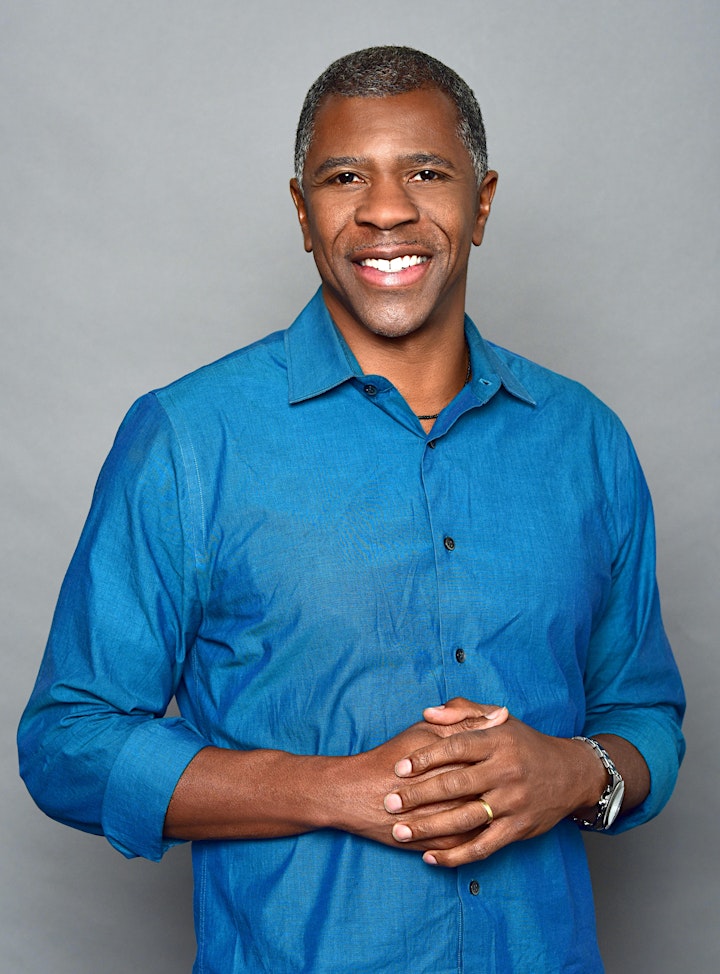 Thursday, January 20, 5 PM, Workshop Night
From 5 - 7:30 pm, join us for workshop sessions, each session offering three to five workshops from practitioners across the region and the country. With emphasis on healing, true love, care, restoration, ensuring equity, and teachers sustainability. These peer-to-peer workshops remain the heart and soul of the Progressive Education Summit. There will be a Social Networking opportunity from 7:30 - 8 pm on Thursday, 1/20/22.
The Request for Proposals for workshops will be accepted from October 29 th to November 30th. Selected workshops will be announced on December 10th.
Saturday, January 22, 9 AM - 12 Noon, A One-Time Progressive Education Summit Event: Love and Healing
Join us for a morning with three emerging leaders in education across the country for a compelling, confronting, inspirational morning focused on the need to re-imagine our schools and classrooms - and moving us to action!
9:00 - 9:15 AM, Opening
9:20 - 10:20 AM, Keynote: Dr. Shawn Ginwright
10:35 - 11:50 am, Select a Deep Dive Class with Dr. Ginwright (More Details To Come on Other Deep Dives).