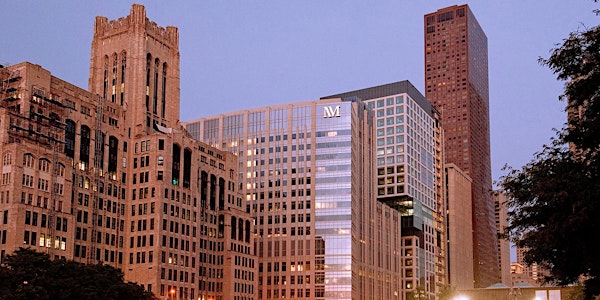 11th Annual Northwestern SPS Symposium for Graduate Programs
The SPS Symposium is a 3 day event and conference where students to interact and learn from from fellow students, faculty, staff, and alum.
When and where
Location
339 E Chicago Ave 339 East Chicago Avenue Chicago, IL 60611
About this event
Please join us for the 11th Annual Northwestern SPS Symposium for Graduate Programs this October. This annual event is an important part of your program; a 3-day student event and academic conference to provide an opportunity for you to interact and learn from fellow students, faculty, and staff. The event corresponds with Northwestern Reunion Weekend (October 6 through 8) and has been developed to forge connections between students at all points in your program.
This is your opportunity to meet students outside of your courses; to talk, listen and engage with exciting speakers and discussion panels, and to experience the city of Chicago and the Evanston campus.
Below is a summary of each day's events and programming.
Welcome Reception - Thursday, 10/6, 5:30-7:30 p.m. CDT (Chicago Campus - Potocsnak Family Atrium, 303 E Superior)
Conference - Friday, 10/7, 8:00 a.m. to 4:00 p.m. CDT (Chicago Campus - Wieboldt Hall, 339 E Chicago Ave)
The conference portion of the SPS Symposium begins with an Alumni Mentoring Breakfast followed by academic presentations and discussions for students in all programs. Highlights also include a career panel and networking session as well as honoring this year's SPS Alumni Award Recipient.
Homecoming Tailgate and Football Game - (Saturday, 10/8, 12:00 to 2:00 p.m. CDT (Evanston Campus - 405 Church Street)
The final day of the SPS Symposium will take place on the Evanston campus, during the spirited festivities of Reunion Weekend ("Homecoming"). All are invited to attend a lunch with fellow SPS students, faculty, alumni and staff in Evanston. Following lunch, attendees have the option to cheer on the Wildcats at the Northwestern vs. Wisconsin Homecoming Football Game. Football tickets will be available for purchase (limited quantities on a first come, first served basis; limit 2 per student; $55 each).
Guidebook and Website
All event details (including full schedules, speaker bios, session information, rideshare promo codes, parking information, and more) can be found on the Guidebook app. Visit https://guidebook.com/g/spssymposium2022 or download the app and search guides for "SPS Symposium" to locate the interactive guide. Information is also available on the SPS website - https://sps.northwestern.edu/student-services/symposium.php.
In an effort to make the SPS Symposium more sustainable, we will not be distributing printed materials; please utilize Guidebook for the event schedule and details.
COVID-19 Guidelines
All visitors to Northwestern's campus must adhere to the University's safety protocols, which are based on current public health guidelines. The Illinois Department of Public Health and Northwestern encourages community members to wear masks indoors and at large outdoor gatherings or events. All registrants and guests are encouraged to wear their own face mask. All registrants and guests must avoid campus if they are experiencing COVID-19-related symptoms.
To attend, submit your RSVP by 5 pm, September 19, 2022. We will be sending out more details as we get closer to the fall quarter, and we look forward to seeing you October 6-8.
Sincerely,
SPS Student Services
If you have difficulty completing this form, please contact spsstudentservices@northwestern.edu.
#northwesternsps #nuhomecoming #spssymposium2022