Description
The INNER SAFARI is a Caregiver's journey inward to self-love and self-care.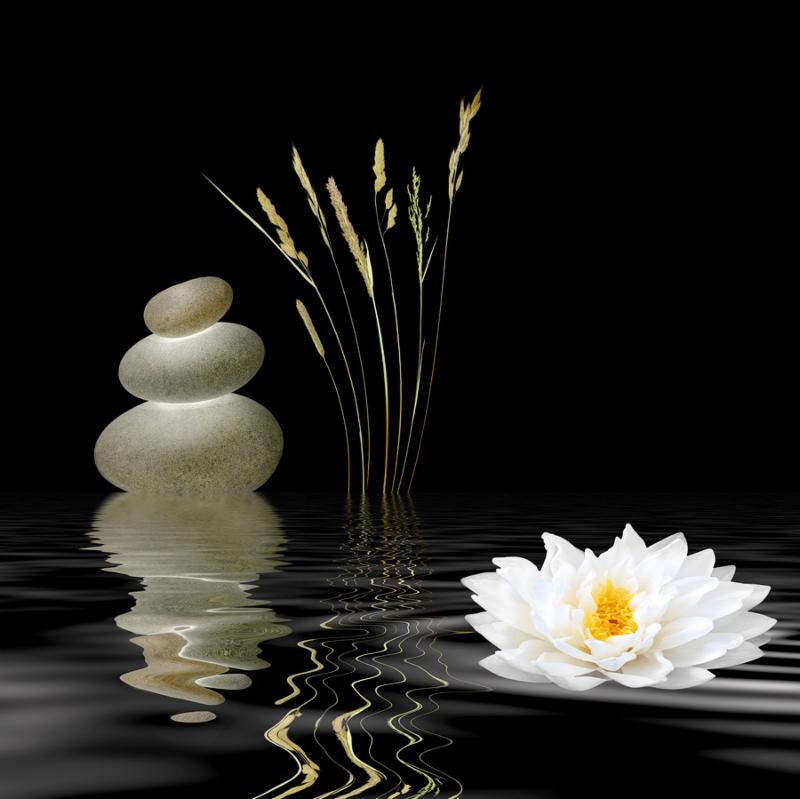 Rebalance. Reawaken. Rethink. Redefine. Renew. Recover.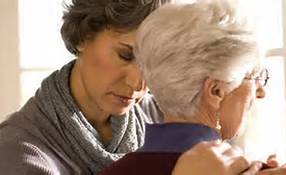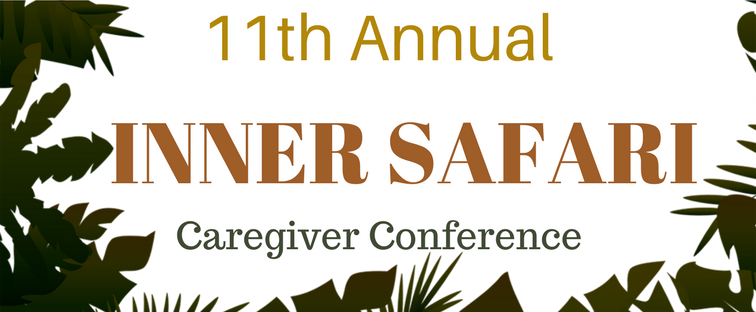 What is a caregiver? That's a question asked by many family members. A wife, children, professional caretaker, etc. all are caregivers.
Caring for an aging parent or a sick spouse is natural and should be done. Everyone can not or do not step up and serve in that capacity. So oftentimes, the caregiver bears the bulk of the responsibilities and eventually burn out. The tasks start small, the dependency may gradually increase and become more demanding. One day you realize your life is consumed in duties, including managing medications, transporting to medical appointments, shopping and dependence on you for your loved one's survival.
Serving as a caregiver, you may become overwhelmed. You may become physically exhausted and you may be juggling more and more.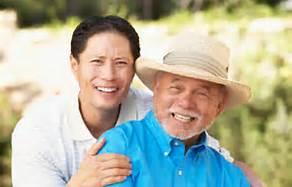 Caregivers juggle many responsibilities and it's often a thankless role. You may feel alone. You may feel unappreciated. You may feel that your siblings are not doing their share. The burden of caring for someone AND having a life yourself can be challenging. Before you burst from anxiety and become angry with siblings and others, you need a day of appreciation and pampering.
Are you a professional caregiver/CNA? Do you feel unappreciated and overworked? Do you find the expectations high and support too low? Are you feeling unappreciated? This special event is for you too!
Find resources, expert speakers and authors on subjects pertinent to Caregivers. Be pampered. Be in a relaxing environment. Have fun! You deserve it! Refresh, retool and regroup! Enjoy a day of self love. It will have residual affects on your life.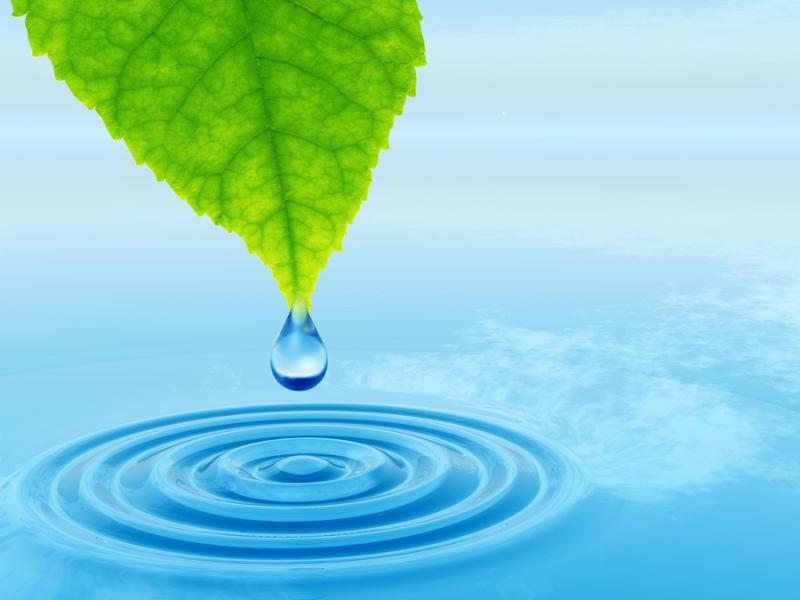 Caregivers often don't have time to shop. We will have awesome vendors with jewelry, soaps, essential oils, bags and other items that might appeal to you.
Prizes: You also have a chance to win great prizes in drawings , games, challenges, vendor prizes. Everyone gets two drawing tickets, but you can buy more to increase your opportunities to win!
Food: Everybody loves our food! Continental breakfast and lunch by the CHAKA Santos, manufacturer of CHAKA MMM Sauce and Seasonings. We will also have special destination for Vegetarians and Vegan diets.
Theme and Attire: In support of our INNER SAFARI theme, Caregivers are ask to come dressed safari attire. If you don't have anything, just come relaxed and comfortable. It's part of the journey!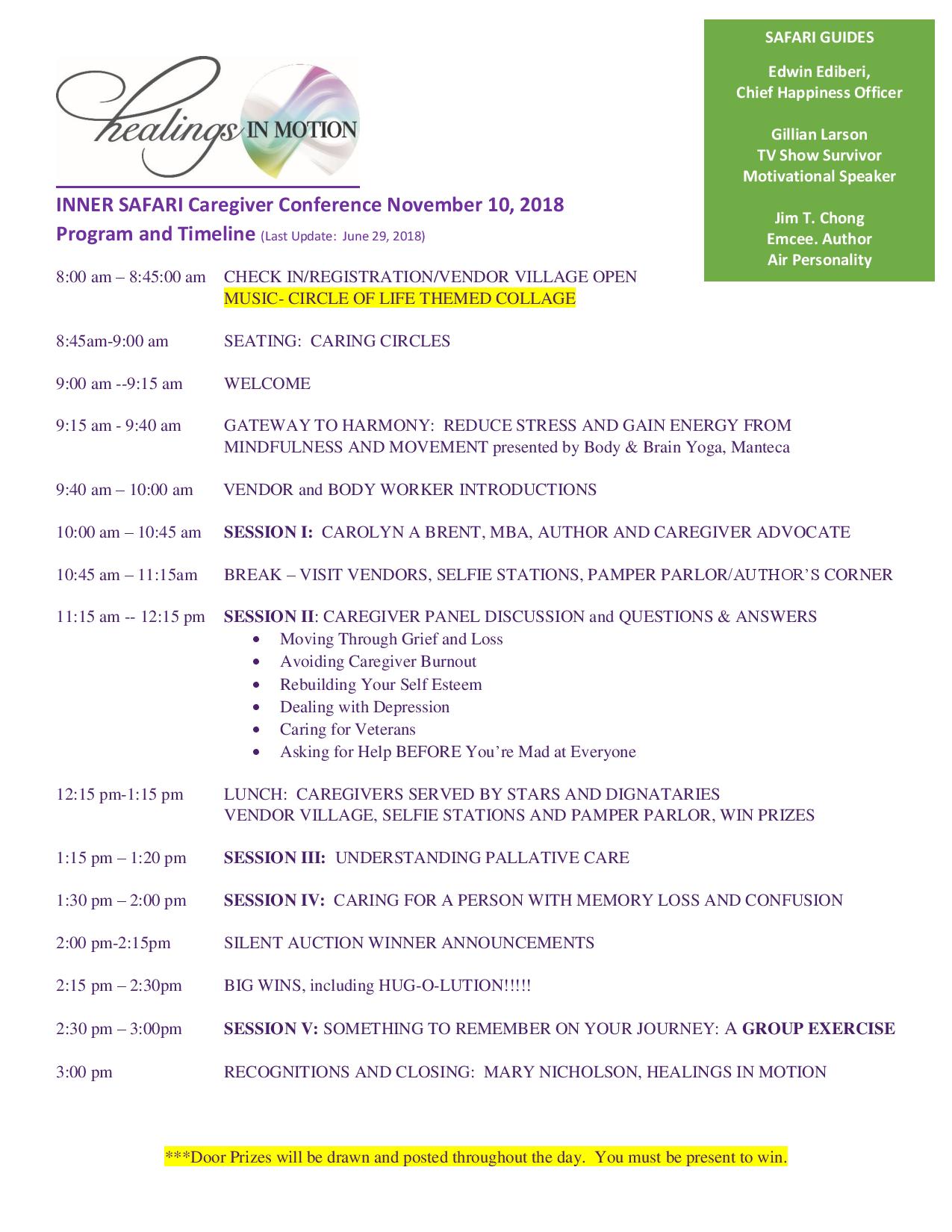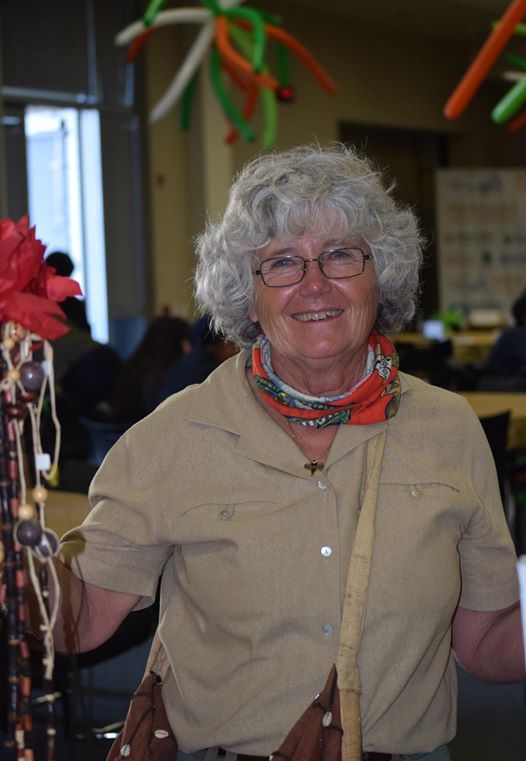 You can survive the Caregiver Journey. This annual event rejuvenates your spirit and arms you with tools to make the journey better for YOU!
Featured Speaker: Carolyn A. Brent, MBA, is an internationally respected author. Her books are featured in Universities, endorsed by AARP and a champion in self-care.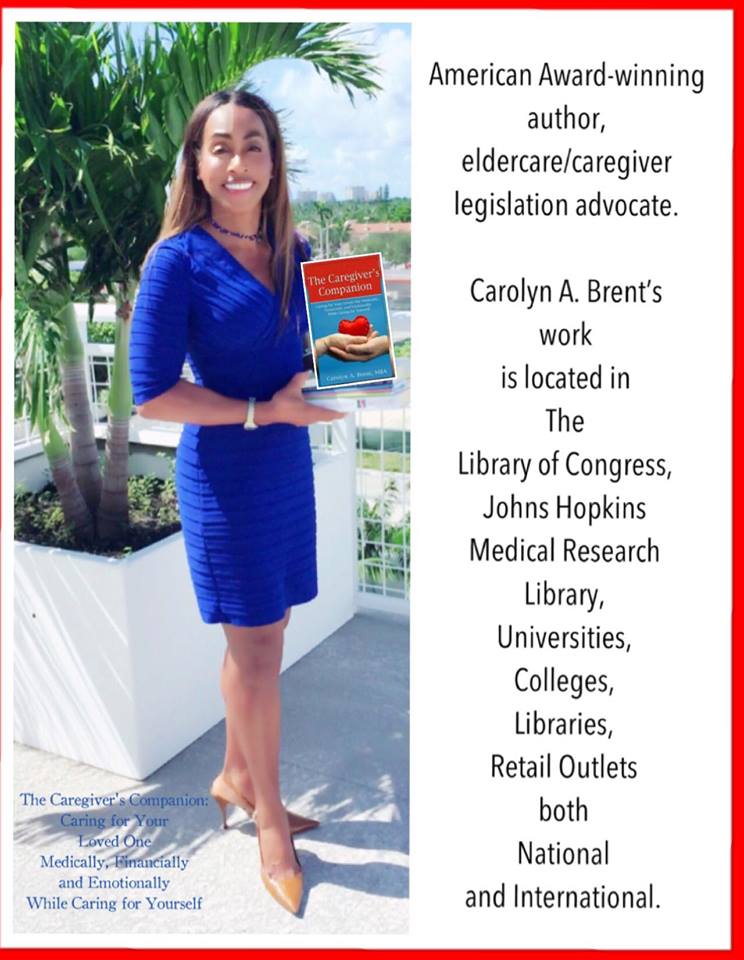 Massages, stress reduction and self-care are important components of the day.
If you want to network with other Caregivers and share your experience with others, you should be here.


South Africa Photogenic Safari
This valuable experience embracing ALL Caregivers is FREE with your pre-registration. Space is limited. Register today! Once your seat is secured, please commit to attending as much work goes into making this honorable event a special one for Caregivers.



































































































































































































2.