Description
BLACK ASSOCIATION OF DOCUMENTARY FILMMAKERS WEST
11th ANNUAL "DAY OF BLACK DOCS"
SATURDAY, JUNE 24, 2017 at AFI
The Black Association Of Documentary Filmmakers' (BADWest) will host "DAY OF BLACK DOCS" on Saturday, June 24, 2017 from 12:00 – 5:00 pm at the American Film Institute, Mark Goodson Theater, 2021 N. Western Ave, Los Angeles, CA 90027. $20 for the entire day. Seating is on a first-come, first-serve basis. Purchasing tickets in advance is highly recommended. Free parking in the AFI lot.
Day of Black Docs is co-sponsored by the International Documentary Association (IDA), the California Association of African American Superintendents and Administrators (CAAASA), Momentous Insurance Brokerage.
NOTICE
There is a cultural festival/parade route scheduled between Edgemont Avenue & Highland Avenue this coming Saturday, June 24th with rolling closures between 7:00am & 5:00pm on Hollywood Blvd.
"These combined films showcase the past and present reality of Blacks in this country, while also demonstrating our amazing resilience and creativity in the midst of it all", states BADWest Co-chairperson Denise Hamilton. "Our struggles, as well as our contributions to American culture, have played a major role in defining the moral conscience of this country, whether it be our relationship to indigenous people, forging ahead in creative arenas, or being in the forefront of demanding justice - and it's captured in this event."
Moderating the post-screening panel discussion with the filmmakers will be Nana Gyamfi, human and civil rights defense attorney and fiery radio host of the weekly radio show "Uprising the Asafo Edition" on 90.7FM, KPFK Radio and "Conversations on the Way" on Inner Light Radio, and an organizer and activist associated with various local, national, and international causes. Gyamfi is also a professor of Pan-African studies at California State University, Los Angeles.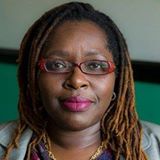 Featured Documentaries: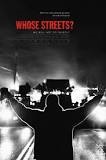 Told by the activists and leaders who live and breathe this movement for justice, Whose Streets? is an unflinching look at the Ferguson uprising. When unarmed teenager Michael Brown is killed by police and left lying in the street for hours, it marks a breaking point for the residents of St. Louis, Missouri. Grief, long-standing racial tensions and renewed anger bring residents together to hold vigil and protest this latest tragedy. Empowered parents, artists, and teachers from around the country come together as freedom fighters. Filmmakers Sabaah Folayan and Damon Davis know this story because they are the story. The film is a Sundance Film Festival winner. Whose Streets? is a powerful battle cry from a generation fighting, not for their civil rights, but for the right to live.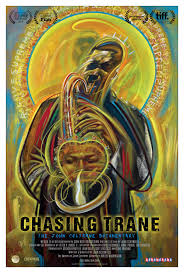 CHASING TRANE is the definitive documentary film about musician John Coltrane an outside-the-box thinker with extraordinary talent whose boundary-shattering music continues to impact and influence people around the world.This smart, passionate, thought-provoking and uplifting documentary is for anyone who appreciates the power of music to entertain, inspire and transform. Directed by critically-acclaimed documentary filmmaker John Scheinfeld. The film is produced with the full participation of the Coltrane family and the support of the record labels that collectively own the Coltrane catalog. Scheinfeld brings his strong story-telling skills to the creation of a rich, textured and compelling narrative that takes the audience to unexpected places.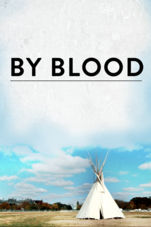 BY BLOOD chronicles American Indians of African descent as they battle to regain their tribal citizenship. The film explores the impact of this battle, which manifested into a broader conflict about race, identity, and the sovereign rights of indigenous people. The film demonstrates both sides of the battle, the shared emotional impact of the issue, and the rising urgency of the debate: a Native American and African American history has been overlooked, and a tribal body feels as though their sovereignty is under siege. The film is directed by Marcos C. Barbery & Sam Russell.
BULLDOGGING: THE AFRICAN AMERICAN COWBOY PROJECT is a collaboration between Producer/Director Elizabeth Bayne and photographer Edward Cushenberry. This short documentary film explores the historic contributions of black cowboys to Western culture, and we meet the men and women who keep the legacy alive. Elizabeth Bayne is a BADWest member.
Q&A guest panelists include:
Charles G. Meigs, Jr., historian and genealogist, teaches American Indian History and African American History and its relation to the Cherokee Nation.; Dr. Toni-Mokjaetji Humber, Prof. Emeritus California State Polytechnic University, Pomona, has conducted extensive research to further understand the African influence among African American, Chicano/Latino, and Indigenous communities; and Phil Wilkes Fixico is a contemporary Seminole maroon descendant of mixed race who lives in Los Angeles. "By Blood".
Producer Dave Harding and Editor/Co-Producer Peter Lynch, "Chasing Trane".
Writer/Director Sabaah Folayan by Skype and Dr. Melina Abdullah, Professor and Chair of Pan-African Studies at California State University, Los Angeles. She was among the original organizers to form Black Lives Matter and Joseph Williams, Black Lives Matter, "Whose Streets?".
SCHEDULE
12:00 PM
- Bulldogging: An African-American Cowboy Project (short)
- By Blood
- Chasing Trane: The John Coltrane Documentary
- Q&A
Intermission
- Whose Streets?
- Q&A
BADWest is a project of the Pasadena Arts Council's EMERGE Program. www.pasadenaartscouncil.org