Description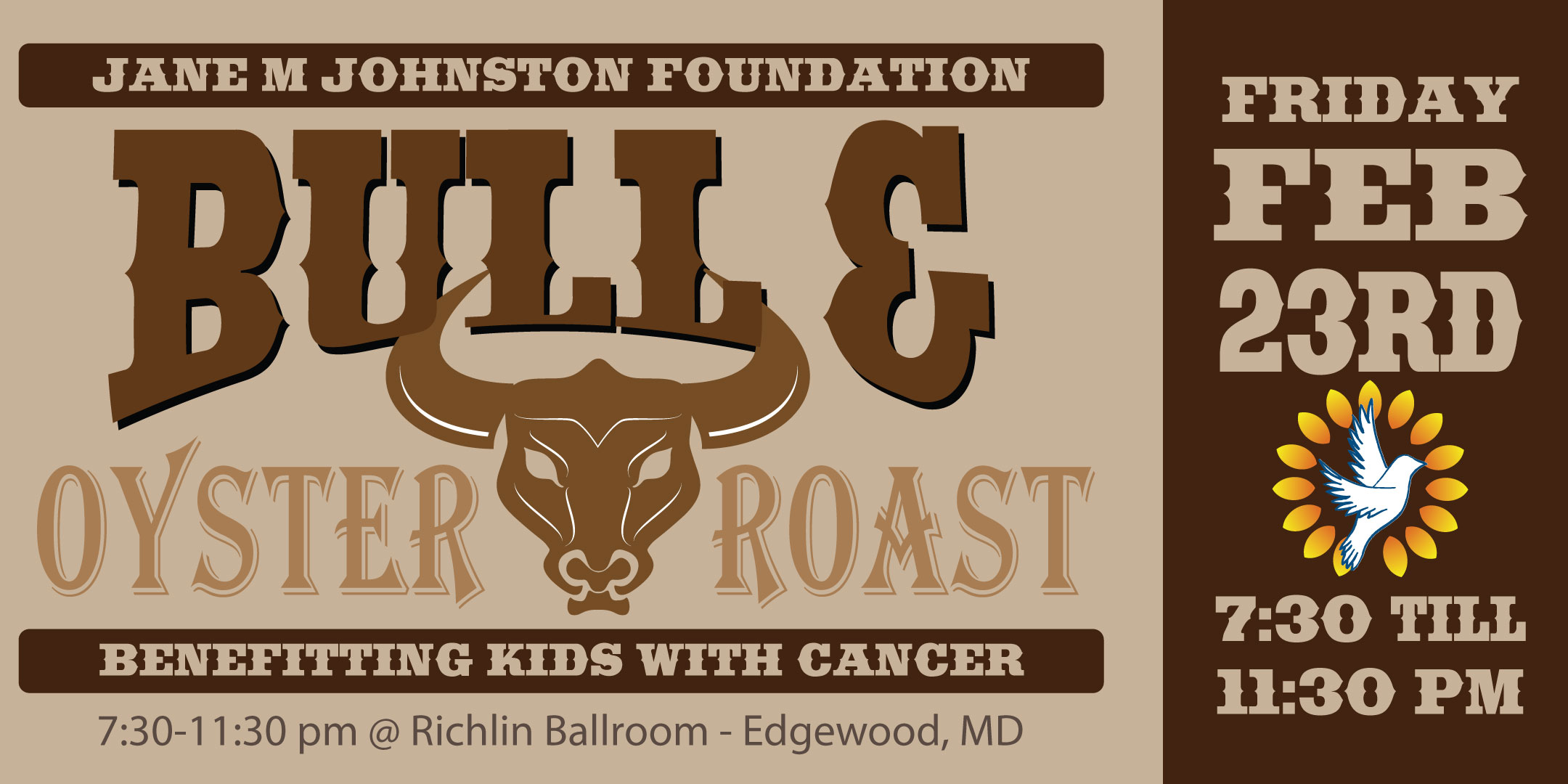 COME JOIN US!

Tickets - $45 in advance | $50 at the door

For more information please call 410-925-5183
Please join us as we come together to honor the memory of Jane and raise money for children who bravely fight cancer.
Food Beverages
Pit beef Draft beer
Roasted turkey breast 3 types of wine
Fresh shucked oysters Sodas
Clam strips Juices
Baked Ziti Cash bar
Jumbo hot dogs
Rotisserie chicken Desserts
Italian sausage Cakes & pies
Soups Ice cream sundae bar
Salads Coffee & tea
The Jane M. Johnston Foundation was started in honor and memory of my wife who bravely battled Melanoma. It was her wish that we did something special for kids who are fighting cancer. The majority of the money raised will be used to provide recreational and entertainment activities for the kids at Johns Hopkins Camp Sunrise. The remainder will go to providing the same for kids in Harford County who are fighting this terrible disease.
Come join us as we endeavor to put smiles on the faces of these beautiful kids. Thank you for your generosity.
Sincerely, Alex Johnston
Make checks payable to:
Jane M. Johnston Foundation
103 Wakefield Dr. Bel Air, Md.
21014
www.janemjohnstonfoundation.org