Food and Brewfest is back again - the Cultural Diversity Network is proud to announce the return of this event to Owatonna on February 14th.
About this event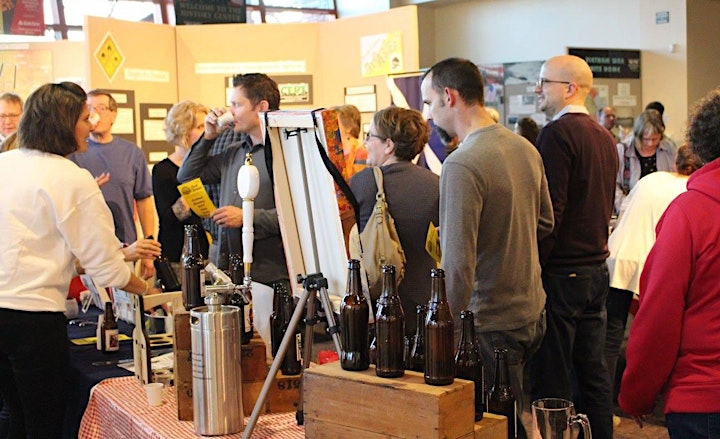 Around the World: Food and Brewfest
February 14, 2020
Steele County Historical Society, 1700 Austin Road, Owatonna
5:00 pm – Social Time and Homebrew Judging
5:30 pm – Food Tasting Opens
Tickets: $25 per person
This event is brought to you by the Cultural Diversity Network of Owatonna.
"Around the World: Food and Brewfest" is a multicultural celebration of food & beer. Guests will take a trip around the culinary world and enjoy specialties from a variety of countries.
The evening will begin at 5 pm with a social hour and Homebrew Contest featuring the following local home brewers, who are making a special beer pairing with the entrees below:
Terrence Flynn, Doug Holmes, Bryan Christjansen, Korey Borchert, Peter Cook, Bennett McBroom, Tim Hunst, Lucky 13 Brewing, Four Guys Brewing: Bob Olson, Tim Holland, Eric Rethemeier
6 Main Course Entrees:
• Greece - Greek horiatiki salad
• Germany - German bratwurst (bratwurst on a pretzel roll with red cabbage)
• Italy - Italian bread, prosciutto, goat cheese and Gorgonzola
• Japan - Sushi (cooked fish and vegetable)
• Somalia - Rice dish with optional goat meat
• United States - Jambalaya
3 Desserts:
• Australia - Custard tart
• Canada - Nanaimo bars
• Jamaica - Rum cake
Homebrewing has become a serious hobby for many people, and there is a lot of local interest and talent in our community. Each guest will have the opportunity to taste a variety of beer brewed by our guest brewers. You can then cast your vote as in judging which local brewer you like best (must be 21 years old to be a judge). A "People's Choice" trophy will be awarded to the winning brewer.
The "Brewers Choice" growler will be awarded for the beer the brewers select as their most favorite.
A cash bar featuring beer and wine will also be available for the evening.
Tickets are $25 per person and include all food and the evening's festivities.
Tickets are limited to 300 guests and are available from Cultural Diversity Committee members or online.
Organizer of 11th Annual - Around the World: Food and Brewfest