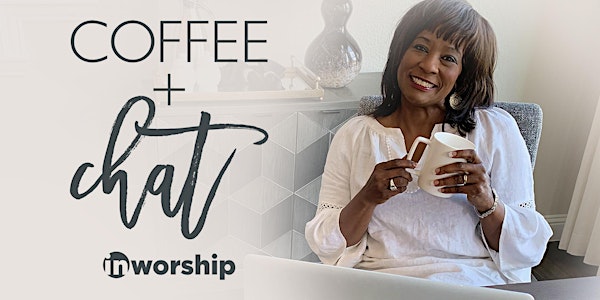 COFFEE + CHAT w/ Alicia
COFFEE + CHAT w/ Alicia is designed for Christian women to share in conversation regarding Christ and our current culture! Join us!
About this event
Hello Friend!
WELCOME TO COFFEE + CHAT w/ Alicia!
We started in September 2020!!! WOW!!! COFFEE + CHAT w/ Alicia continues...
I have enjoyed listening to you, and sharing in conversation with you and I'm looking forward to more good times with you. Many of you have come alongside my ministry for years, (thank you!) and Saturday morning COFFEE + CHAT have given us time to chat about our culture and how we as Christian women can encouraged one another and be strong Christ followers in it! Let's keep the conversations going!
I am especially encouraged with the generational span of women coming together and bridging the gap of communication that exists between so many of us. One of the greatest things our young moms and young leader taught our older ladies was the importance of building relationships with younger women. We also talked about modesty, and my heart was thrilled again to hear our young women talk about and embrace the value of biblical modesty. Modesty is a lifestyle! Oh my friend, you must jump in and become a part of the conversations!
All are invited, and I am especially asking leaders of women's ministry to join me, along with ladies from your ministries, to share in conversation about how you are helping your ladies navigate the current cultural issues. If you are not a leader, invite your leader and ladies in your support group to join us.
The coolest part of COFFEE + CHAT w/ Alicia is not having to leave home in order to be together! Just grab your coffee, or morning beverage of choice (and I'm grabbing a little lipstick), log on and let's talk!
I'll have a very special word of encouragement for you each week as we wrap up our COFFEE + CHAT. We will end our time in prayer for each other, for our nation, and for our world! Just be reminded that the Word of God is everything!
How It Works!
E-mail with the Zoom link and weekend topic for the chat goes out on Friday evening before each the Saturday chat. The link also goes out on Saturday morning around 5am EST. When entering the Zoom room, please use your complete first and last name, and yes, it's required that we see your face. This helps us build a safe and encouraging community.
Registering for the earliest event gets you registered for the series. Cancel at any time.
Thanks friend. I'm looking forward to chatting with you and your friends at COFFEE + CHAT w/ ALICIA.
Alicia
WEEKLY BIBLE STUDY!
Our WOMEN IN WORSHIP BIBLE CONFERENCE continues to host the weekly online Bible study!
We begin 1 Corinthians on Tuesday, September 6, 2022! Register here.
It's never too late to jump in to Bible study!
Also, follow me on Eventbrite, and you'll be the first to be notified when I have posted a new event!
Thanks friend!
See you soon!
*WIWO – WOMEN IN WORSHIP ONLINE BIBLE STUDY