Join us from the comfort of your home as we bring the outdoors to you with 2020 Refuge Fest!
About this event
Refuge Outdoor Festival is going virtual!
New to exploring the outdoors? Expert in all things outdoors? Just want to kick it? This event is for you! Choose your adventure, do as much or as little as you would like.
Join us for a fun-filled online weekend exploring adventure, healing, and boldness. You BELONG outside so go if/when you can this summer. Then join us online for a 2-night camp-in event geared toward Black, Indigenous, People of Color, white allies welcome. All ages, all experience levels, all people welcome. Take refuge and do as much, or as little as you would like.
The 2-day camp-in will include:
- Workshops & Resources
- Performances
- DJs
- Art
- SWAG & give-a-ways
- Loads of learning, information and connections
2019 Family Photo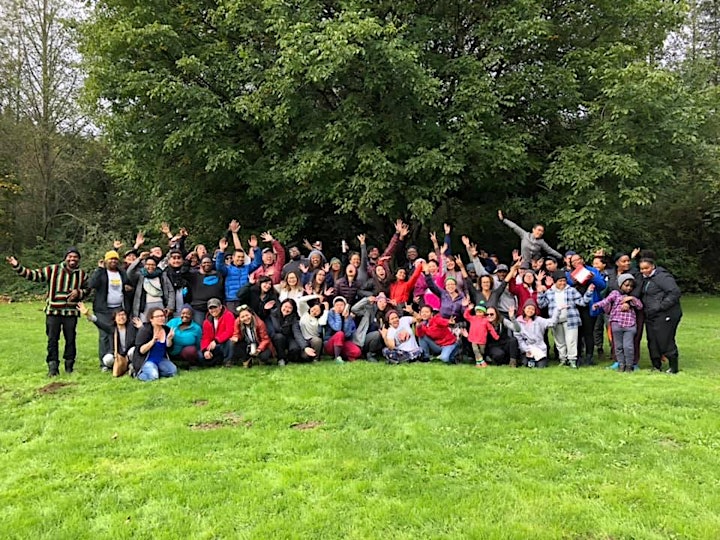 LOCATION
Virtual only.
TICKET INFORMATION
We are offering sliding scale tickets so that the festival can be accessible to as many people as possible. Please note that while we are all experiencing hard times we are encouraging all who can afford to consider contributing financially to show your support for the labor (mental, physical, & emotional) that our BIPOC organizers and educators provide for this event. This also allows us to pay our presenters. Please support Refuge by giving generously with your ticket contribution.
Open Pay-What-You-Can tickets are listed under Donation, this is a vaild ticket type. The production expenses cost of this online event is $75 per person. Free tickets are only for BIPOC people that would otherwise be unable to attend, we are asking that our white allies not select this ticket. If you are unable to afford this event please reach out to us at info@refugeoutdoorfestival.com.
FREQUENTLY ASKED QUESTIONS
Q: Who can come?
A: All are welcome. Black, Indigenous, People of Color (BIPOC) and white allies. This event is meant to be a safer space for BIPOC outdoor enthusiast and novice to celebrate and explore in one amazing weekend.
Q: Can children come?
A: Yes.
Q: What will we be doing?
A: We are curating a list of activities and workshops. During the festival we encourage you to participate as much or as little as you would like. Full schedule will be released in early September. Sign-up onsite first come, first serve.
Email questions about registration to info@refugeoutdorfestival.org
*** By securing a ticket you agree with the following:
Golden Bricks reserves the right to refuse admission or to eject a pass holder for behavior likely to cause damage, injury, or nuisance. This is a hate-free safer space if a pass holder behavior is unbecoming of policies that Golden Bricks has set forth ejection will be immediate. Aggressive behavior is unacceptable and will result in ejection. Those ejected from the event will not be readmitted and tickets will not be refunded.
Don't miss out on the fun.
www.refugeoutdoorfestival.com
Follow us on Instagram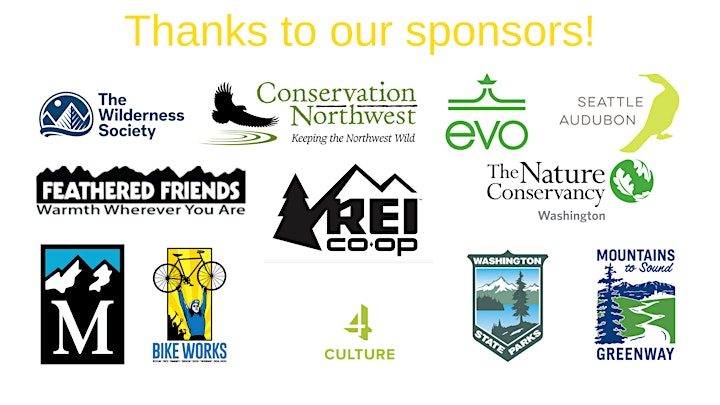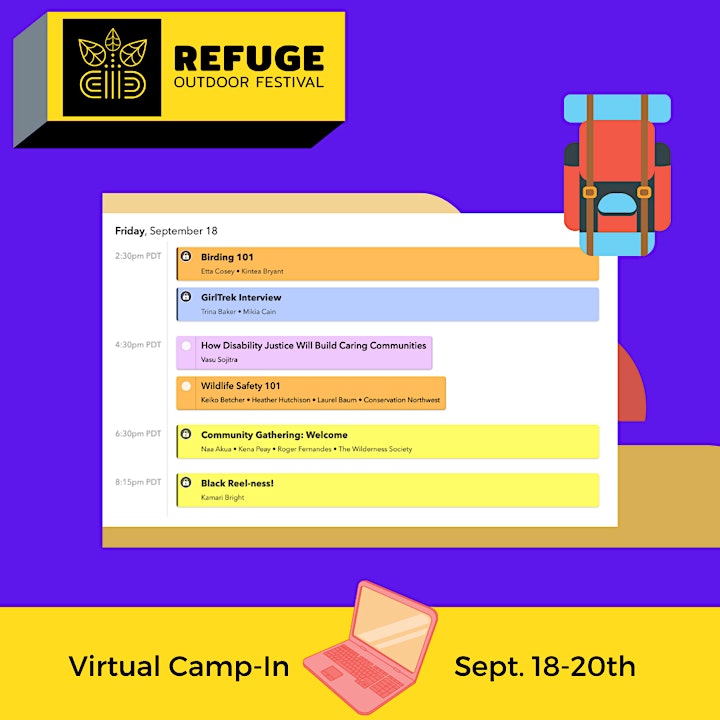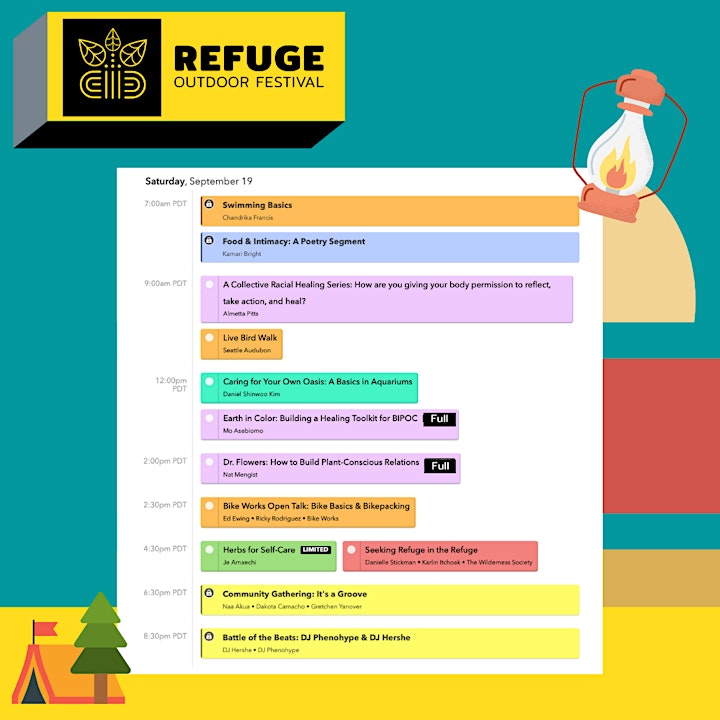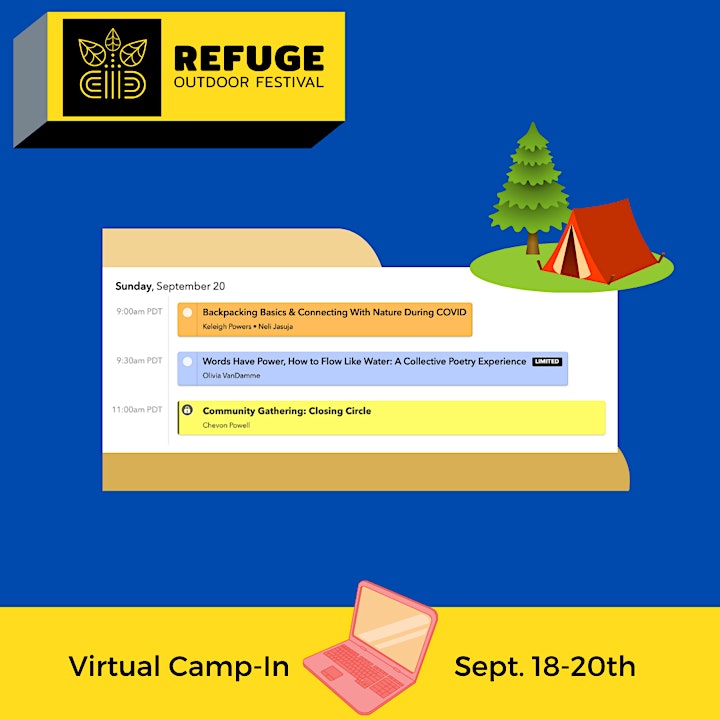 Organizer of 2020 Refuge Outdoor Festival
Golden Bricks Events is an event producer creating special events and festivals that showcase the voices and faces of people of color in the outdoors. Our mission is to create experiences that meet the needs of a diverse and inclusive audience. 
Golden Brick Events Values
Diversity & Inclusion: Mother Nature doesn't discriminate, neither do we. 
Leadership: Working toward a better tomorrow, begins with leading today.
Passion: For people, communities, and nature. 
Respect: For each other, time, and service.
Growth: If you stop learning you stop living.
FOMO is real, don't let it happen to you. #letsmeetoutside #refugefest