Description
**Please see the English description down below.**
*早鸟价就在现在!!! 早鸟价$20/人。从10月2日起,正常价$25/人(不可退)。未预付注册者,可现场付现金入场。
*本次活动报名费已含讲员费、讲义费,以及免费的午餐,付费后均可入场。儿童免费,我们提供孩童看顾,儿童看顾室有现场直播观看屏幕。
*本次讲座全程提供中文即时翻译。
讲座介绍
许多人或许听说过加尔文主义五要点,或者郁金香五要点。但很多人并不知道这五要点的出处是多特信经。多特信经可能是最出名,同时又是最少人看过的改革宗会议文件。但是,这份信经绝不止是五个字母而已。它以牧者般的口吻阐明了恩典的教义,为我们作了福音管家的典范。
1619年5月29日,历时6个多月的多特国际大会闭幕了。2019年是多特大会闭幕、多特信经写成的第400周年。多特大会是为何而召开,多特信经是为何而写作?亚米念主义争端前后有着怎么样的故事?时隔近5个世纪,这份多特信条对我们今天的教会来说还有什么切实的意义与用途吗?这些问题正是我们本次2019年宗教改革会议所要探讨的。
本次活动由洛杉矶华人改革宗恩约教会主办,邀请Kim Riddlebarger和Daniel Hyde围绕多特大会进行为期一天的讲座。本次活动王一牧师和骆弟兄将提供中文同步翻译,处报名费外,午餐免费,欢迎大家报名参加!
推荐阅读
多特信经背景简介:http://www.reformedbeginner.net/intro-canons-of-dordt/
多特信经全文阅读:http://cclw.net/other/jhgrpx/9/htm/chapter12.html
讲员介绍
金·里德巴格博士(Dr. Kim Riddlebarger),福乐神学院博士,安纳汉姆市基督改革宗教会主任牧师,著有A Case for Amillennialism (2003),The Lion of Princeton: B.B. Warfield as Apologist and Theologian (2015)等书。Kim Riddlebarger博客:http://kimriddlebarger.squarespace.com/
丹尼·海德牧师(Rev. Daniel Hyde),阿姆斯特丹自由大学博士候选人,欧申赛德市联合改革宗教会主任牧师,著有 Welcome to a Reformed church (2010),Grace Worth Fighting For (2019)等书。Daniel Hydes《多特信经》书籍介绍:https://davenantinstitute.org/grace-worth-fighting-for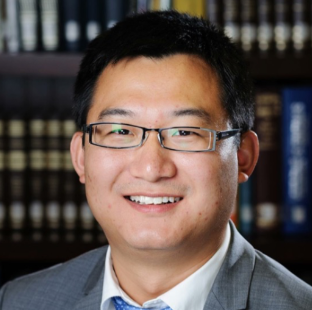 王一牧师,加州威敏斯特神学院道学硕士(M.Div),现攻读历史神学硕士。2016年通过北美联合改革宗教会(URCNA)讲道资格证考核(Licensure),2019年3月通过美西南区会教牧资格考核(Candidacy)。现为洛杉矶华人改革宗恩约教会植堂事工的植堂牧师。翻译作品有《神圣盟约:圣约神学初探》(台北:改革宗,2015),《路德的人生智慧》(上海:三联,2019)。王一牧师会为本次活动提供即时中文翻译。讲道集请参看:https://www.ccreformed.org/sermons/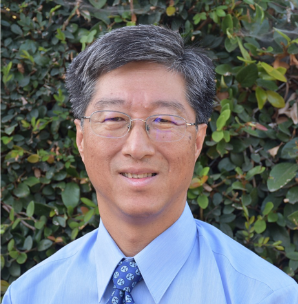 骆鸿铭,毕业于台北改革宗神学院,现专任神学著作翻译与编辑。作品包括《正意解经》、《道成了文字》、《神圣盟约》、《讲道与圣经神学》、《改革宗教义学》(巴文克)、《基督徒的信仰》(何顿)、《系统神学》(伯克富)等十余部译著。骆弟兄会为本次活动提供即时中文翻译。


09:00-09:20 入场 Reception
09:20-09:30 开场、唱诗、祷告开始 Opening
09:30-10:25 第一堂:《郁金香今日还绽放吗?多特大会与今日福音派教会》Session 1: "Is the Tulip still blooming today? Synod of Dort and the contemporary Evangelical Church(Dr. Kim Riddlebarger)
10:30-11:25 第二堂:《郁金香的起因:亚米念主义争端》Session 2: "The Cause of Tulip: The Controversy of Arminianism"(Rev. Daniel Hyde)
11:25-12:10 问题解答 Q &A
12:10-13:10 午餐 Lunch Break
13:10-14:05 第三堂:《郁金香的根:多特信经与宗教改革的神学传承》Session 3: "The Root of Tulip: The Theological lineage between the Canons of Dort and the Reformation"(Rev. Daniel Hyde)
14:10-15:05 第四堂:《郁金香的香气:多特信经的教牧神学》Session 4: "The Aroma of Tulip: The Pastoral Theology of the Canons of Dort"(Dr. Kim Riddlebarger)
15:05-15:50 问题解答 Q&A
15:50-16:00 唱诗、祷告、会议结束 Ending
---
Event Description:
Many people may have heard of the Five Points of Calvinism, the TULIP. But few know the Canons of Dort. The Canons of Dort is probably the least known Reformed confessional document. The Canons, however, are more than just five letters. They clarify the doctrine of grace in a pastoral tone and serve as a model of the stewardship of God's grace.
On May 29, 1619, the Great International Synod of Dort, which lasted more than six months, came to the end. The year 2019 is the 400th anniversary of the conclusion of the Synod of Dort and the completion of the Canons of Dort. Why did the Synod convene in the first place? Why the Canons? What is the story around the Remonstrant controversy? After 400 years, what is the practical significance of this document to the evangelical churches today? These issues are what we are going to discuss in this 2019 Reformation Conference.
Our Speakers:
Dr. Kim Riddlebarger (PhD, Fuller Seminary), pastor at Christ Reformed Church. He is the author of many books including, A Case for Amillennialism (2003), The Lion of Princeton: B.B. Warfield as Apologist and Theologian (2015). His blog:http://kimriddlebarger.squarespace.com/
Rev. Daniel Hyde (PhD Candidate, Vrije Universiteit Amsterdam), pastor at Oceanside United Reformed Church. He is the author of many books including, Welcome to a Reformed church (2010),and his latest book on Synod of Dort: Grace Worth Fighting For (2019). You can learn more about this book at: https://davenantinstitute.org/grace-worth-fighting-for
Registration Fee:
The Early-Bird Fee is $20/person NOW. After October 2 will be Standard Fee $25/person (Non-refundable). Registration by cash only is available during the reception of the event.
**The Conference is in English with Mandarin translation. Registration fee includes location, speaker, material printing and free lunch! Children under 16 are free. Nursery with live stream is provided for moms and babies!
Schedule:
09:00-09:20 Reception
09:20-09:30 Opening
09:30-10:25 Session 1: "Is the Tulip still blooming today? Synod of Dort and the contemporary Evangelical Church(Dr. Kim Riddlebarger)
10:30-11:25 Session 2: "The Cause of Tulip: The Controversy of Arminianism"(Rev. Daniel Hyde)
11:25-12:10 Q&A
12:10-13:10 Lunch Break
13:10-14:05 Session 3: "The Root of Tulip: The Theological lineage between the Canons of Dort and the Reformation"(Rev. Daniel Hyde)
14:10-15:05 Session 4: "The Aroma of Tulip: The Pastoral Theology of the Canons of Dort"(Dr. Kim Riddlebarger)
15:05-15:50 Q&A
15:50-16:00 Ending