Description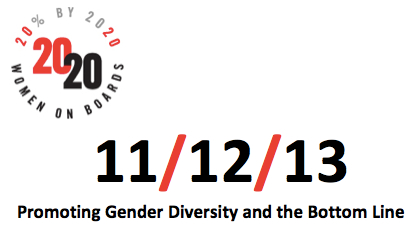 Join the National Conversation on Gender Diversity in U.S. corporate boardrooms on Tuesday, November 12, 2013, hosted by 2020 Women on Boards' chapters and champions worldwide.
Join us in New York on 11/12/13 to share ideas, strengthen and grow the network of champions for more women on boards, and change business for the better. These events will promote the work being done to increase the number of women on US company boards and raise awareness and funding for the 2020 Women on Boards campaign.
Register to attend our 11/12/13 plated luncheon at The Yale Club (50 Vanderbilt Avenue) from 12:00 - 2PM for an expert panel discussion with industry leaders and sitting board members including:
Moderator: Carol Hymowitz, Editor-at-Large, Bloomberg
Panelists: Stephen Brown, Senior Director, Corporate Governance, TIAA-CREF
Richard Leblanc, Associate Professor, Law, Governance & Ethics, York University
Virginia Gambale, Managing Partner of Azimuth Partners LLC; Corporate Director at JetBlue and Remedy Analytics
Mary J. Steele Guilfoile , Chairman of MG Advisors, Inc.; Corporate Director at Interpublic, Valley National Bancorp and CH Robinson Worldwide
Thank you to our sponsors: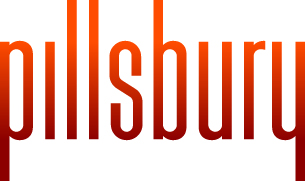 Falk Communications and Research

Corporate sponsorship and reserved table opportunities are available. Please contact Christiane Neumayer at 2020NYC@2020wob.com for more information.
2020 Women on Boards is a 501c3 organization. A portion of your registration for the 11/12/13 luncheon will be considered a donation to 2020 Women on Boards and will be tax deductible to the extent allowed by law.