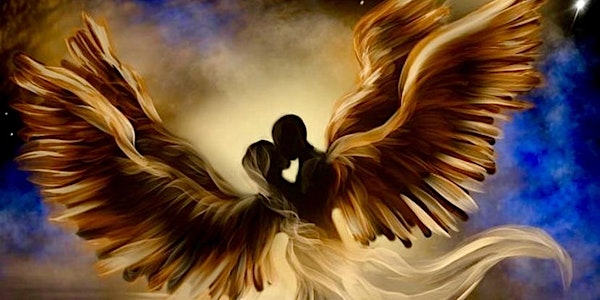 11/11 Twin Flame Portal for New Beginnings and Ascension
The 11/11 portal is an important milestone for the first big Union Portal for Twin Flames, to release the old and create new beginnings
Refund Policy
Contact the organizer to request a refund.
Eventbrite's fee is nonrefundable.
About this event
The 11/11 Portal is one of the most important times this year we have to tap into the energy of our Twin Flames to come back into union.
In the beginning of 2022 we had the 2/22 portal, which helped clear out old karmic cycles. The 7/7 Portal assisted in balancing the masculine & feminine energies both within and in the connection. The 9/9 and 10/10 portals started ushering in Completion energy, which has also aligned with major astrological events in October, assisting this process. Many of us have done a tremendous amount of healing to raise our vibration for Union and assist with the ascension for this planet.
Twin Flames have a spiritual magnetic energy and are already connected in the 5D.
The challenge many of us face is being able to connect in our 3D Worlds.
This portal is the climax in energy for 2022 and tuning into the infinity frequency allows us to release our fears and doubt and assists the ability to move forward in faith for our new beginning with our Twin Flame.
This workshop will provide you with the tools and resources needed to achieve the next big step on your twin flame journey by tapping into you own inner child and healing wounds and accessing your true power, strength and wisdom
You'll receive energetic clearings and DNA activations plus a Q&A and Tarot Card pull to understand and shift your frequency to attract and reunite you with your Twin Flame as you comew back into sacred union.
This will be an interactive workshop and we encourage you to submit questions by Wed. 11/9 after you buy your ticket (details will be in the Eventbrite email after payment).
Workshop Facilitators:
Jessica Horn - Twin Flame Reader, Clairvoyant Healer, Spiritual Life Coach, and Divine Feminine / https://linktr.ee/intuitivehealing22/
Jennifer Akina Jean Paul Channel, healer, medical intuitive Providing healing to access your true self / www.butterflyascension.one
Kathy Unger - Starseed Technology Founder / DNA Aivations / Hypnotist / Spiritual Teacher / https://www.starseedtechnology.co
If you do not receive the ZOOM link info by 11/11 @ 5pm EST - please email Kathy directly at kathy@activatealchemy.com
We're excited to have you join us and look forward to seeing you online!!
** IF YOU'RE UNABLE TO MAKE THE LIVE WORKSHOP A RECORDING WILL BE EMAILED OUT WITHIN 24 HOURS**