Description
11:11 Star Knowledge Conference Event Details
Join us in the glorious mountain setting of Estes Park, Colorado near Rocky Mountain National Park for a once in a lifetime experience. This is a conference like no other. Not only do we bring you the teachings of the Star Ways, but we enlighten our guests with knowledge and ancient wisdom of the galactic star nations through the wisdom keepers, alternative healers, authors, channelers, light language speakers, and insiders to the truth of what is happening on a galactic level…all with a touch of ceremony.
November 8-9-10-11, 2019
Featuring:
Chief Golden Light Eagle
Grandma Chandra
Laura Eisenhower
James Gilliland
Elizabeth April
Bliss Prema
Jen Berryhill
Brian Berryhill
Michael Lee Hill
Charles Bolta
Bobbie Jo Kuhl
Amanda Kimimila
Shirley Bolstok
Megan riley
Maritza Valdiosera
Sylina Two Bears
and more!

1701 N Lake Ave, Estes Park, CO 80517
Book Lodging by Calling: (970) 586-5363
Mention Star Knowledge Conference for Discount
For Questions please call Jen 303-506-1319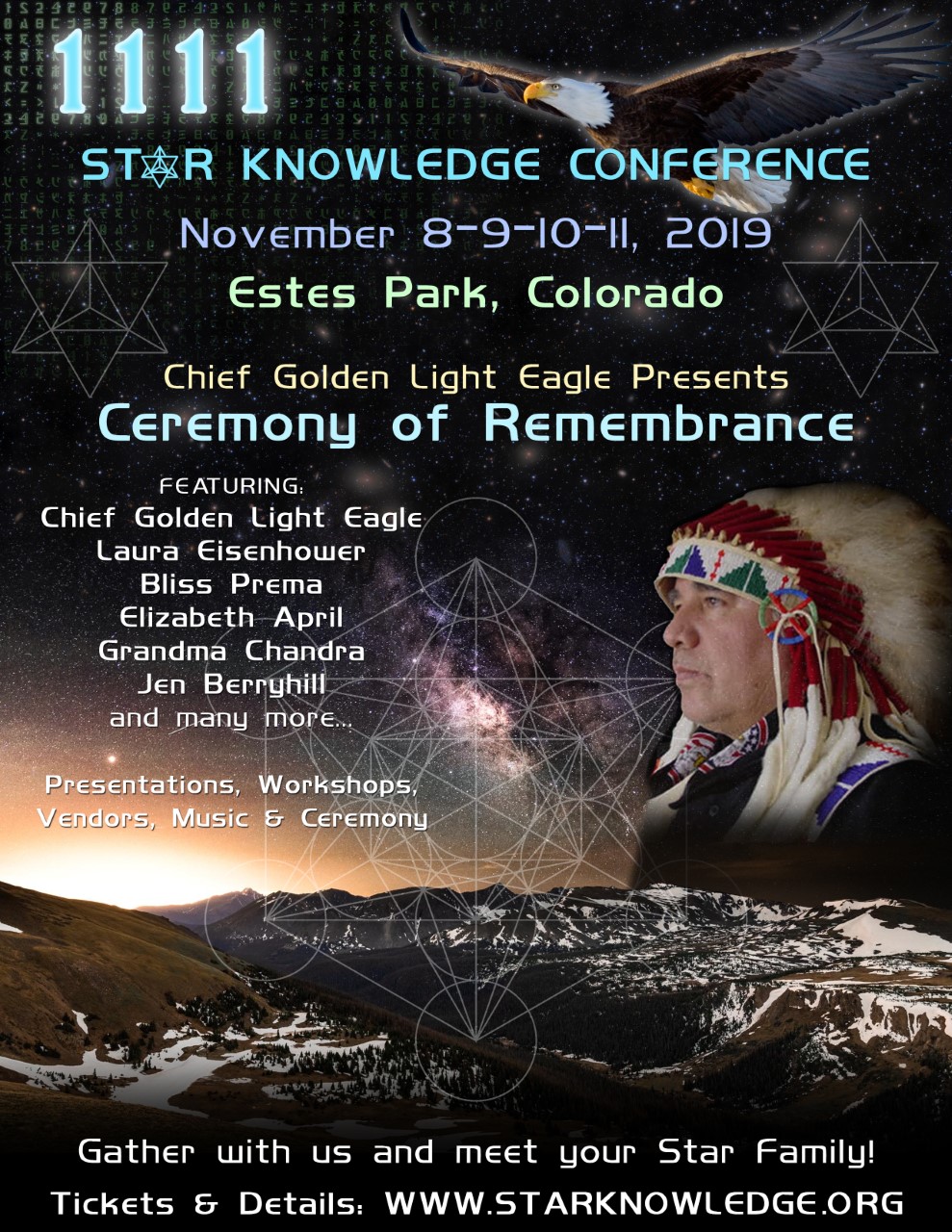 CHIEF GOLDEN LIGHT EAGLE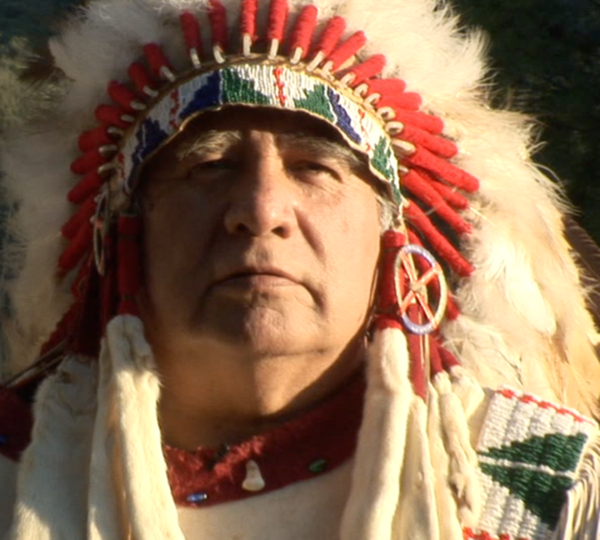 Chief Golden Light Eagle - Your Host and Founder of Star Knowledge Conferences

Teacher of The Star Ways, Chief Golden Light Eagle is one of the "original code carriers" of Turtle Island (North America). Nakota Sundance Chief Golden Light Eagle, is a member of the Nakota Ihunktowan Band of South Dakota, a spiritual advisor, and He is one of seven Sundance Chiefs for the Yankton Sioux Sungdeska Sapa Tiospaye. Through years of prayer and ceremony, with a group of spiritual teachers, he has brought forth interpretations of the Star Laws.

He co-authored four books titled, "MAKA WICAHPI WICOHAN", "ANPAO WICAHPI WICOHAN", IKTOMI WICAHPI WICOHAN", and "CAN WAKAN WICOHAN". The MAKA WICAHPI WICOHAN manual was inducted into the Smithsonian Institution during a formal ceremony on September 26, 1999 and the manual was also donated to the A.R.E. Library on September 22, 2002.

Chief Golden Light Eagle will be sharing about the 11:11, 12:12, and 13:13 teachings featured in the books that he authored through the guidance of spirit and ceremony.
LAURA EISENHOWER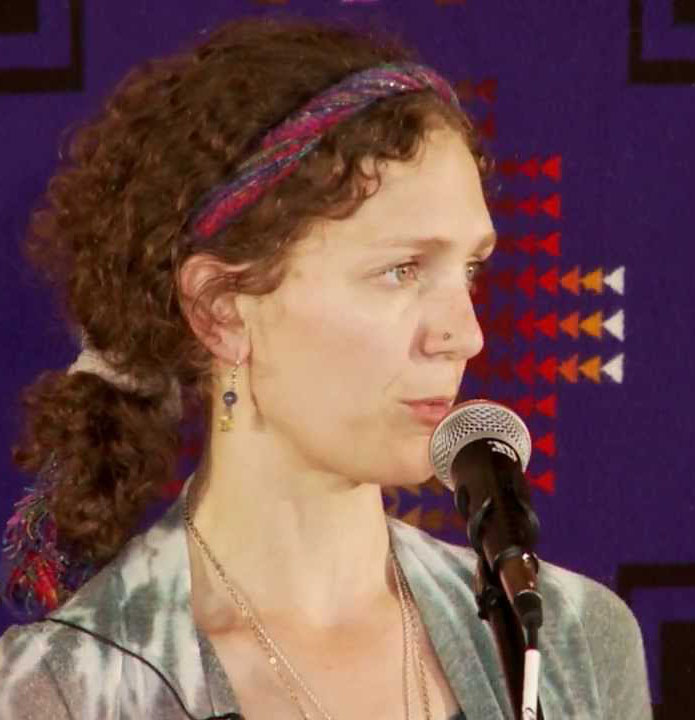 Laura Eisenhower

Global Alchemist, Researcher and Intuitive Astrologist. She is an internationally acclaimed speaker who has presented her work world wide. Laura is the great-granddaughter of President Dwight David Eisenhower and she reveals Exopolitical information about his administration, that has been largely held in secrecy. She is considered by many to be one of North Americas leading researchers on: Health, Exopolitics, Alchemy, Metaphysics, and Galactic History. Laura works to free us from the 3-D holographic time-loop, False Archonic systems and Military Industrial Complex and exposes hidden agendas so we can take our power back. Feeling a calling regarding her mission since she was a child, she has gained incredible insight through experience, psychic development and research, about how to guide us into higher Earth energies. She has a deep understanding of the Gaia-Sophia and Magdalene energies of love and wisdom and how they connect to the Venus transits and Ascension. Her passion is to inspire unity consciousness and bring us back to the Zero point/Unified field, the totality of our divine powers.
James Gilliland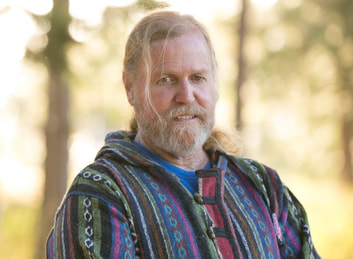 James Gilliland is a best-selling author, internationally known lecturer, minister, counselor, multiple Near Death Experiencer and contactee. James is recognized world-wide as the founder of the Gilliland Estate, previously referred to and commonly known as the ECETI Ranch (Enlightened Contact with ExtraTerrestrial Intelligence) where he documents and shares amazing multi-dimensional contact phenomenon which can be viewed at www.eceti.org. His weekly As You Wish Talk Radioprogram on BBSradio.com draws an audience from around the world who are interested in truth and Higher Consciousness.

James's books Reunion with Source, Becoming Gods, and The Ultimate Soul Journey educate, awaken, inform and heal. His latest book – Annunaki Return Star Nations and the Days to Come is a powerful look at what is happening on a multi-dimensional level as we move forward in this time of great change.

​He is the host of the documentaries Contact Has Begun & Contact Has Begun 2, and has been featured in documentaries and television shows such as His Story, The History Channel, UFOs then and Now, UFO Hotspots, ABC, Fox News, BBC Danny Dyer Special, Paranormal State and The Uncontrolled Narrative.

​He has also appeared on numerous radio shows including Coast to Coast and Jeff Rense. His unique focus on dispelling the myths propogated by the disinformation system make him an in-demand speaker at events such as the International UFO Congress, Contact in the Desert and the Star Knowledge Conferences. He also hosts ECETI's popular Science, Spirit and World Transformation Conference every summer at the Gilliland Estate.
GRANDMA CHANDRA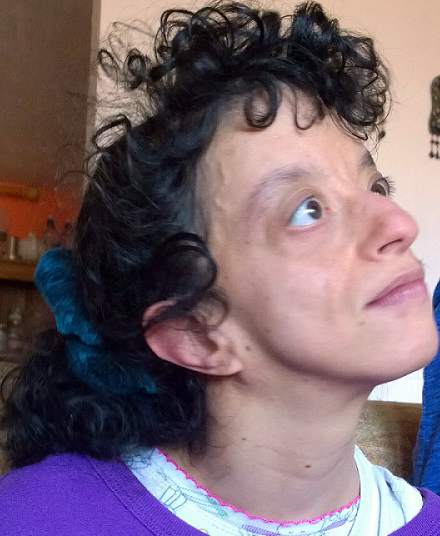 Grandma Chandra -
Via Skype Presentation
Grandma Chandra is an Energy Intuitive. She was born as a highly evolved Savant (a knower) in a severely disabled body. She was recognized by other spiritually advanced beings as the unique telepathic 12th multidimensional being that she is and was quickly renamed as "Grandma" Chandra by aware Native Americans from a very early age.

Chandra is clairvoyant, clairaudient and clairsentient and has full access to the Akashic Records. She is a trusted advisor who has the ability to access information from other dimensions, this reality and the Cosmos. She communicates telepathically and, at times, through a translator with Humans, Angels, Benevolent Extraterrestrials and other Sentient Beings, such as Dolphins and Whales.

Chandra works with people from around the globe to assist them in raising their vibrational rate so they can easily manifest what they desire.
Grandma Chandra's Mission
Chandra's mission is to help you achieve your planetary mission and fulfill your life purpose on the New Earth. She has developed high frequency coded tools in the form of products that clear obstacles, make changes at the cellular level, assist you to remember your gifts and root out the causes of your physical, mental and emotional challenges.
ELIZABETH APRIL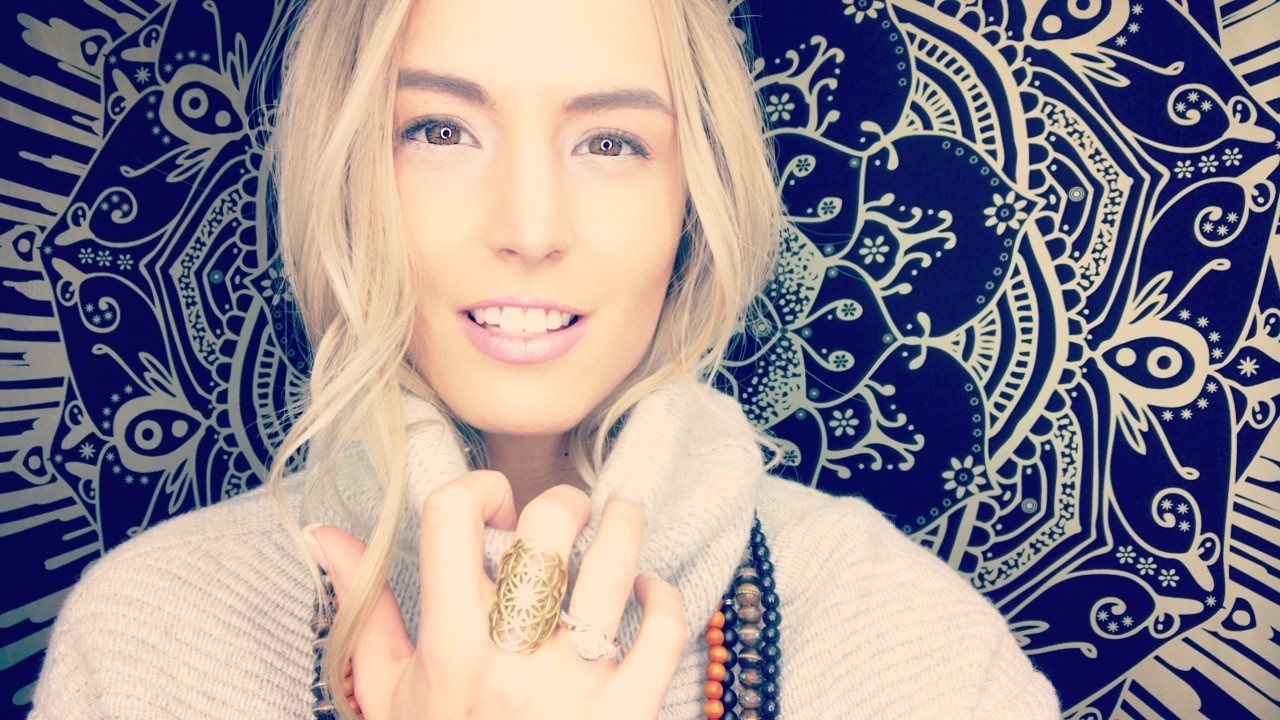 Elizabeth April -
Elizabeth April is a cosmic intuitive channeller who has the ability to go into other realms and dimensions in order to gain access to information through vibration and visuals. By having the ability to explore past lives, Elizabeth works with individuals who want to comprehend their past, present and future. Elizabeth April is fascinated with anything within the topics of Spiritual Awakening, Cosmic Disclosure and Quantum Physics.
Whether you are sitting in her audience, watching her YouTube channel, or getting an individual reading, the insights channelled through her will leave you feeling in tune with the limitless possibilities existing in the universe!
BLISS PREMA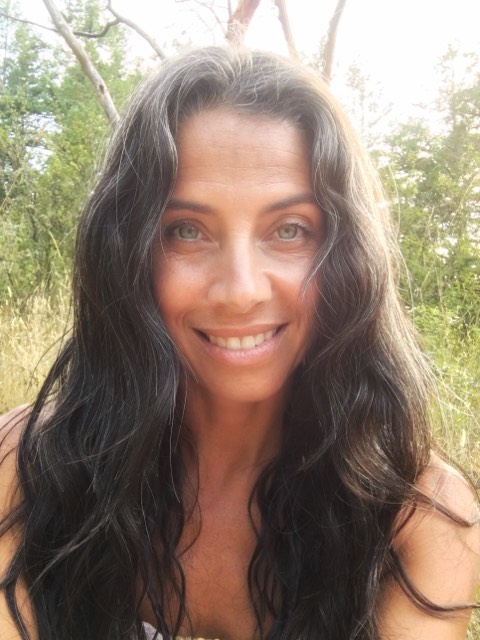 Bliss Prema is a visionary innovator and steward of our rapidly awakening consciousness working globally with transformation and expansion. She is the creator of the revolutionary Conscious Evolver™ Healing System, Conscious Evolver™ Coaching System, Initiate Circle Acceleration Program and author of the forthcoming memoir I Am Bliss - Memoir Of A Messenger. Her diligent service includes the amplification and evolution of the old human into a new cosmic species. As a spiritually attuned futurist, she consciously assists with raising the frequency of the collective with positive purpose, loving intention and accelerated awareness. Bliss acknowledges and honors the indomitable spark within everyone and teaches how to acknowledge and amplify our inherent Creator abilities. Motivated by love, she empowers others to gracefully shift into their truest self.
A messenger of unconditional love and a transmitter of truth, she uses her powerful life experiences as examples of what is possible and mentors others on how to consciously navigate their soul path to achieve ultimate fulfillment. Bliss is an energy activator and has the ability to channel Source energy, acting as a portal for others desiring to do the same. An international speaker at conferences and summits across Canada and the US, an initiator of personal power, and a coach of cosmic evolution, she is an avatar transformed into her higher self. As a result of her exceptional evolution and teachings her work has been featured in many interviews, newspapers, magazines, television & radio programs, including CBC Radio & Television, The Monday Magazine, The Vancouver Sun, Vancouver Observer, and The Georgia Straight.
Michael Lee Hill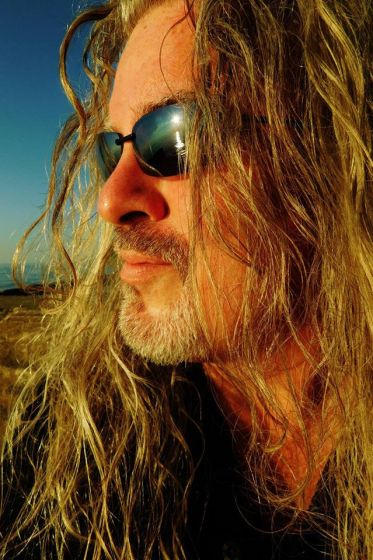 Michael Lee Hill is an award winning musician, filmographer and UFO experiencer. His footage of the Lake Erie UFO's has created a Billy Meier like buzz and Michael seems to have developed an intuitive relationship with these craft. In his home state of Ohio, Michael has been cataloging video after video of UFO's over Lake Erie.
He has been featured on the History Channel, countless radio and TV programs, and special speaker and the Star Knowledge Conference.
The phenomena consists almost entirely of "Pulsating orb's of light"—unusual lights seen changing colors, converging, and separating over the lake. Stories of the unexplained phenomena date back over 150 years to the indigenous North American Indian Tribes.
PLUS MANY MORE!!!!
Visit www.StarKnowledge.org for all the details