Emily Fromm Art Live At 111 Minna Gallery
About this event
111 Minna Gallery presents Emily Fromm LIVE and In Person for real life Art Show & LIVESTREAM. We will be doing the live stream and showing Thursday January 13th at 5pm.
We want to make this happen safely with the Omicron variant so Please be vaccinated and tested.
Please sign up on Eventbrite and Bring your beautiful mask over you beautiful face. Can't wait to see you!!!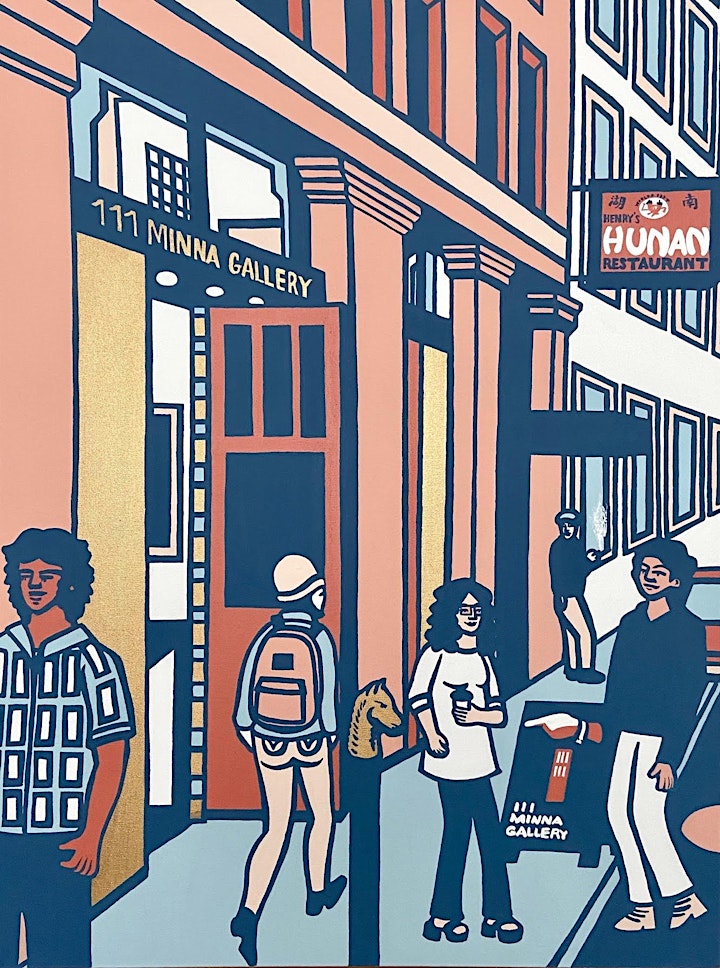 Organizer of 111 Minna Gallery Presents Emily Fromm

Event Space | Rental Space | Art Gallery | Bar | Always 21+ 
www.111minnagallery.com
IG: 111minnagalleryevents
iG: 111minnagallery
FB: 111minnagallery
TW: 111minnagallery

Since 1993, 111 Minna Gallery has maintained its reputation for constant progression and positive energy, and in so doing, has become a cornerstone of San Francisco culture. We're proud to be San Francisco's meeting ground for art, music, creativity, community service, and good times. Connect with us for beautifully tailored events that take the stress out of planning. Measuring 4,000 square-feet, 111 Minna Gallery can accommodate groups from 50 to 500, with two full bars, two entrances, exceptional audio/visual, catering, and a full staff to help you create the most memorable occasion. Book online from our website or contact Michelle @ 111minnagallery.com 
Founded by Eiming Jung, 111 Minna Gallery opened its doors at 111 Minna Street in the Yerba Buena District of San Francisco in 1993. With the construction of the SF Museum of Modern Art (MOMA), Museum of the African Diaspora, (MoAD), Yerba Buena Center for the Arts, and many other galleries and arts organizations, this location would go on to become the heart of San Francisco's art district. With a business model focused on service and hospitality, patrons began to relish the visual aesthetics sourced from Bay Area artists, in conjunction with the laid-back atmosphere that has long been associated with 111 Minna. While acting as host for a vast variety of art, specifically focused on underground, low brow, edgy and often controversial, 111 Minna quickly became, for many artists, the San Francisco gallery to exhibit their work, gaining a reputation for launching artists' careers, both nationally and internationally.