Description
ECISMG WOULD LIKE TO INVITE YOU TO:

11 Tips for Better Video
from Behind the Scenes of a Feature Documentary
Thursday, November 16, 8 AM to 10 AM @ Innovation Connector
1208 W White River Blvd. | Muncie, IN 47303


This week's discussion:
A horrible video is the quickest way to lose engagement. Whether they scroll past, click away, or turn it off, a bad video can decrease your viewers and limit your reach in this digital world. Pulling examples from the feature documentary Finding Hygge, we'll cover basic tips, applicable to any video whether you're shooting on a cinema camera or a smartphone, to help improve the quality of the videos you produce, help you promote your brand, and get your viewers engaged.
---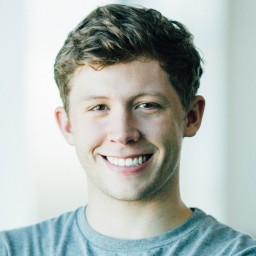 About Jacob
When it comes to forming connections with video, Jacob is the perfect fit because he never stops asking "why?" And it's that curious spirit and Jacob's love of storytelling that makes him a great Videographer at 12 Stars Media. And when he isn't focused on shooting or editing videos, you'll often find him writing film/TV scripts, reading comic books, and watching movies and TV shows on Netflix.
Jacob's Contact Info:
jbutler@12starsmedia.com
11787 Lantern Rd #202, Fishers, IN 46038
Social Media Info:
Twitter:
@12starsmedia
@jacobabutler
Instagram:
@12starsmedia
@jacobabutler
@findinghyggefilm
Facebook:
@12starsmedia
@findinghyggefilm
---
Agenda:
8am-8:30am FREE Breakfast and open networking
8:30am-8:45am Introductions and the Breakfast Sponsor Presentation
8:45am-9:30am Main Presentation
9:30am-9:35am Break
9:35am-10am Open Forum for Q&A
Sponsor:
Thank you to our breakfast sponsor, Meridian Health Services. Meridian Health Services is a progressive healthcare organization that believes in treating the "whole person" integrating physical, mental and social well-being to help people achieve their optimum health. This approach connects treatments and doctors working together to heal both the body and mind for total well-being.