About this Event
10X Your Wealth within 10 years!
Do You Want to…
☑ Multiply Your Wealth at Double Digit Returns Every Year Using Simple Powerful Investment Strategies
☑ Invest in High Growth, Hot Sectors such as AI, Robotics, 5G, Cloud Computing; Commodities like Gold, Oil and Other Sectors
☑ The "15 Minutes a Week" Investment Strategy for Busy People to Make their Money Work Hard
☑ Analyze Any Stock in less than 3 minutes without looking at their Financial Statements
☑ Enjoy Higher Returns by switching from Costly Mutual Funds to Cheaper Exchange Traded Funds (ETF's)
☑ Profit whether the Markets are Up, Down or Sideways
☑ Protect Your Wealth from Inflation and Currency Depreciation
☑ Time Your Entry and Exits using Technical Analysis
☑ The "1 Hour a Day" Trading Strategy to Create a Second Income
☑ Fund Your Overseas Holidays
☑ Retire Rich and Retire Early
"I was very afraid of the stock market until I attended this program in November 2019. I made an unbelievable return of 33.7% in less than 2 months. Very wise, knowledgeable and experienced Sifu! This program is highly recommended."
~ Dr Shah Faisal, General Practitioner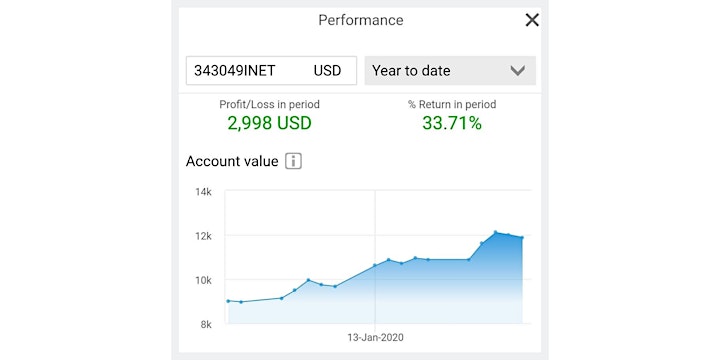 Who Should Attend:
- Beginners Who Have Never Invested in the US Stock Market
- Conservative Long Term Investors with Little Free Time who want to Enjoy Good Returns
- Mutual Funds/Unit Trust Investors looking for a Low Cost Alternative Investment
- Property Investors who are facing Challenges in the Current Soft Market
- Short-Term Traders looking to build a Consistent Second Income from the comfort of their home
- Parents who are Building an Education Fund for their Children's Overseas Education

Your Speaker
Milan Doshi is a Best-Selling Author, Certified Financial Planner (CFP), an Independent Financial Trainer. He is the founder of Malaysia's FIRST and BIGGEST Financial Program on Personal Money Management, Property and Stock Market Investments since 1998. He has spoken to over 150,000 people and has over 5,500 graduates.
Over the years, Milan has helped thousands of his seminar graduates discover their Unique Investment Profiles and Make Money through Smart Asset Allocation and Investment Strategies.
As a seasoned speaker and expert on investing with over 25 years of both good and bad experiences, Milan will completely change your Mindset towards Money and Investments … and put You on a Stronger Financial Footing. His talks are humorous, down to earth and easy for everyone to grasp complex investment terms.
"There are plenty of opportunities in the US Stock Market where a lot of great companies are doing well. Their share price also performs well and will help us to grow our wealth.
What I like about this program is that we can work together to profit together as we share and advise each other on any investment opportunities."
~ Mr SP Choo, Telco Engineer
10X Your Wealth within 10 years!
Dates : 23 February 2020 (Sun)
Time : 3 pm – 5 pm (Registration Starts at 2.30 pm)
Venue : Truine @ KL Eco City
Kindly make your payment via bank transfer to:
Account Bank Name : Triple High Enterprise
Maybank Account Number : 514123649038
*Once you have made the transfer, kindly send us a snapshot of your receipt with Your Name and Mobile Number and email to us at triplehighenterprise@gmail.com.
**A confirmation message will be sent to you 2 working days upon receiving your payment details along with the 2 FREE eBooks worth RM178.
FREE Milan Doshi's "Retire Rich, Retire Early" eBook worth RM49 & Report "The Best 8 Stocks to Buy Now" worth RM129 will be sent to all attendees after the registration is completed and payment is received.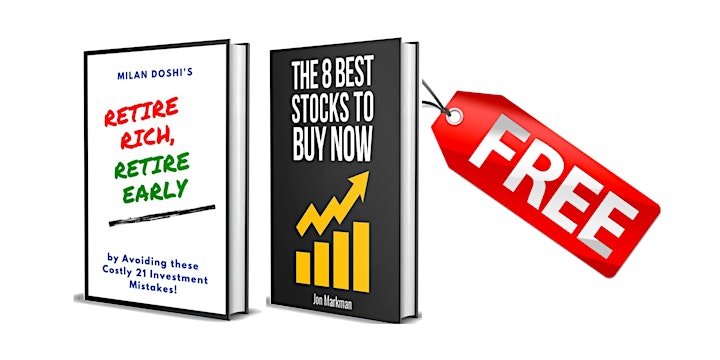 FAQs
Where is the Venue?
TRUINE CENTRE
B01-A-09-1 Menara 2 KL Eco City,
3 Jalan Bangsar 59200 Kuala Lumpur
Building Entrance opposite SF Coffee
What are my transportation/parking options for getting to venue?
a) LRT - drop off at the Abdullah Hukum LRT Station
b) For those who are driving, please see the video below as parking can be confusing for first-timers:
https://triune.com.my/contact/#howtofindus
What should I bring to the event?
Bring your own writing materials (pen, paper, etc) as NO Video or Audio recording will be allowed.
How can I contact the organizer with any questions?
You may contact the organizer via the Facebook page: https://www.facebook.com/milandoshiofficial/
What's the Refund Policy?
There will be no refund after the ticket is purchased.
Is my registration fee or ticket transferable?
You should only pass to your friend(s) if you are not able to attend the event. Please inform the organizer before the event.
Disclaimer:
By signing up to attend the event, attendees agree to give authorization to Milan Doshi and the Organizers to send you the event or marketing communications about Milan's programs and offers via different channels, including but not limited to Eventbrite, Email, SMS, etc.