Description
Want to build the next great company? You're not going to get there by thinking small!
Come expand your mind for an evening with some big thinkers, learn how Elon Musk attacks a huge problem from First Principles, and learn more about how you can engage with Founder Academy to build that company right here in Sacramento.
Become inspired to Think Big by Osama A. Hashmi, a Founder Academy Mentor, Entrepreneur and Author of the bestselling book Innovation Thinking Methods for Modern Entrepreneurs., In his keynote, Osama will reveal the secrets to 10x Thinking and unleash the power of First Principal thought for entrepreneurs and investors and who want to make a difference.
Learn more about the Founder Academy Innovation Thinking incubator program and how you can be part of the next cohort starting October 25th and accelerate the growth and success of your company - no matter the stage.

Agenda
Keynote by Osama A. Hashmi, Building non-obvious companies : The imperative for visionary thinking

Q&A and follow on discussion with Osama

Reception with Open networking

Food & Drink
Delicious Food & Drinks from Acoustic Events

Wine Bar courtesy of Bogle Vinyards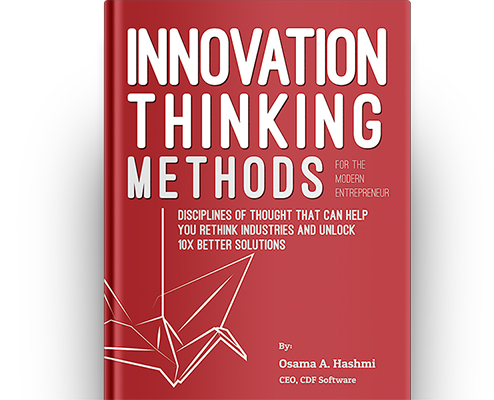 About The Author / Speaker
Seattle-based entrepreneur Osama A. Hashmi is CEO of Innovation-strategy and Futurism agency Mocha7, and also Product Architect of the award-winning CDF Software.
For over fifteen years, he's been involved in building product companies, building startup communities in emerging markets, and helping entrepreneurs and enterprise companies on product strategy. He's mentored over 100 startups and been an advisor to startup incubators in several countries.
Recently, he is focused on supporting social ventures and sustainability innovation for the pressing social challenges around the world.


Date and Time
Location
Refund Policy