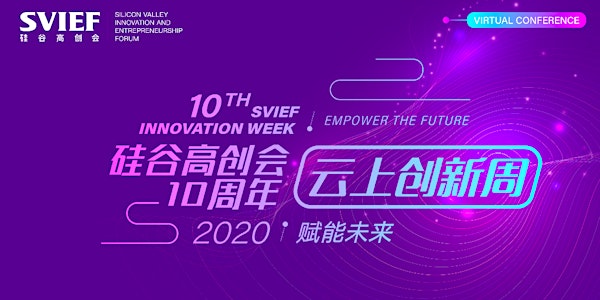 10th SVIEF & Innovation Week
10-Year Anniversary of SVIEF— Bring the most brilliant minds together to Empower the Future!
About this event
2020 marks SVIEF's 10th anniversary.
As cases of COVID-19 continue to grow across the world, for the first time, the committee determined to hold the conference in the form of virtual innovation week.
Founded in 2011, Silicon Valley Innovation & Entrepreneurship Forum is regarded as one of the most anticipated technology and investment conferences in Bay Area. It features over 10,000 professional attendees each year from fields of investment, entrepreneurship, technology and government.
This year, we launched the event under the theme "Empower the Future" to help people exchange their ideas, deepen their connections, and find new opportunities. During the pandemic, we believe it's event more important to link global innovation forces to create a global interconnected innovation network.
What to expect:
Industrial Summits
- Silicon Valley Venture Capital Summit
- Global LP Close-Door Summit
- Global Enterprise Innovation Service Summit
SVIEF STAR Startup Competition
As the sub-brand of SVIEF, the SVIEF-STAR Startup Competition has attracted more than 2,000 startup projects showcasing their innovative ideas and business potential. Projects come from all emerging Industries include new energy, smart automation, biomedical, IoT, artificial intelligence and Blockchain, etc.
2020 SVIEF Virtual Expo
The 2020 SVIEF Virtual Expo will take place on December 5th and 6th, where both industry-leading companies and startups will showcase their technologies and products. We expect over 60 exhibitors from all the innovation highlands around the world will join the Expo online.
2020 SVIEF Award Ceremony
Awards will be announced includes:
2020 SVIEF Top 30 Innovation Award
2020 SVIEF Invest of the Year
The winner of the 2020 SVIEF-Star Startup Competition
Frequently Asked Questions:
Where can I find the link to the webinar?
You can find your online event page from:
1. The confirmation email you get after registering
2. The event listing on Eventbrite (after registering)
3. The email reminders you get before the event
You may go to your Order for 10th SVIEF & Innovation Week, click "View Links" and find the link to the webinar.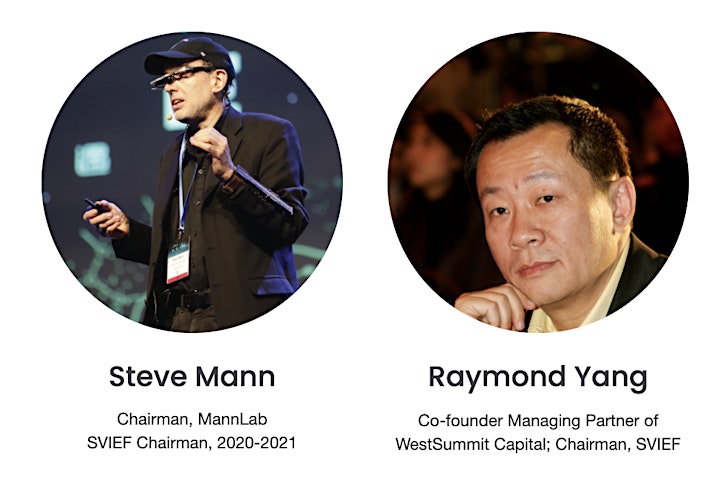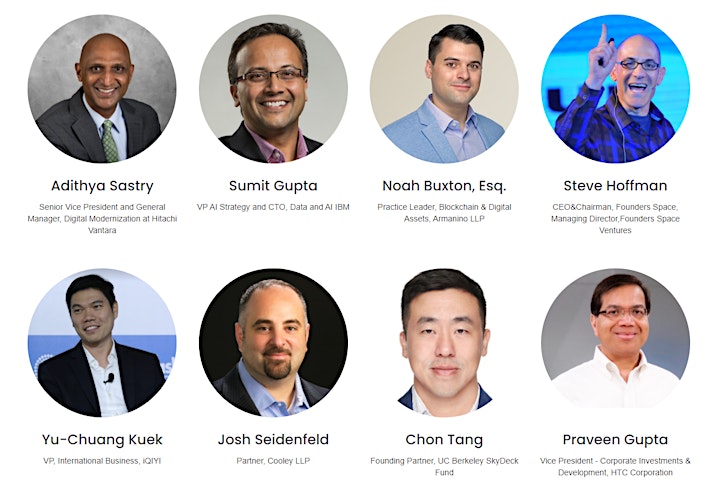 Thank You to Our Sponsors!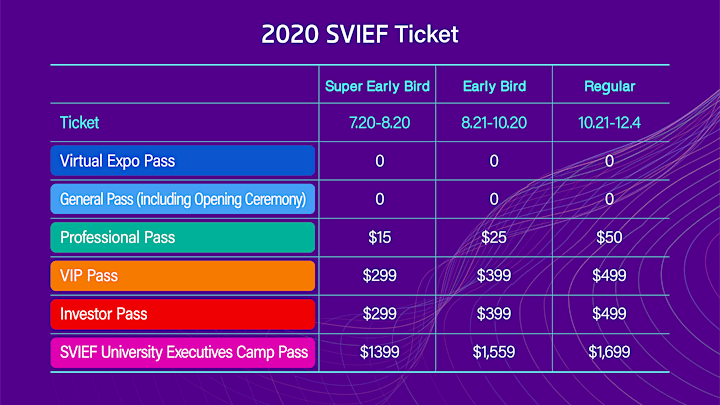 Notice:
SVIEF Club Member enjoys 30% off on VIP Pass. Please contact club@svtic.com to get your f promo code for the VIP Pass.
Save 20% on Groups of 2. Save 30% on Group of 3+. You may contact ticket@svief.org if you are interested in purchase 5+ SVIEF University Executive Camp Passes. We are willing to offer a special discount for you.
*All the tickets cannot be refunded after purchasing.
Contact Us:
Feel free to email to 2020@svief.org if you have any further questions.
SVIEF official WeChat ID: svief003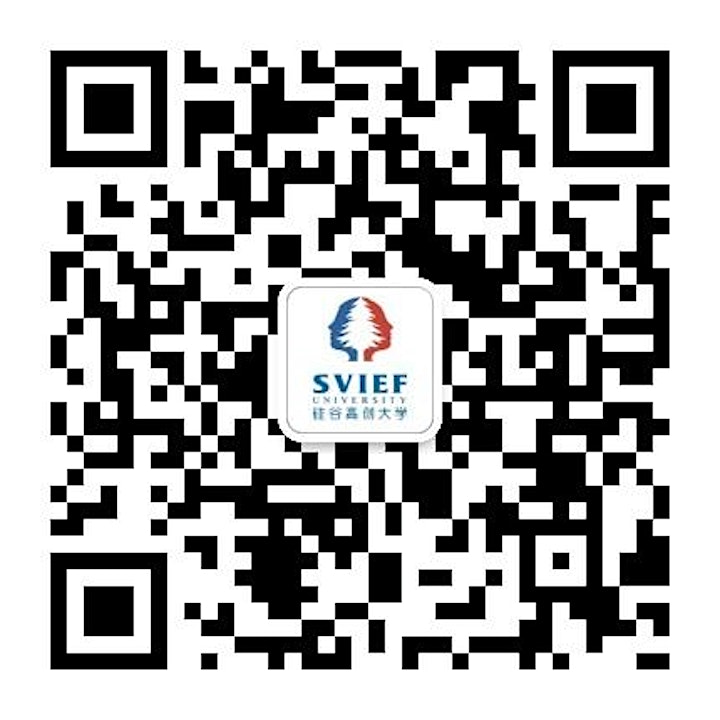 Cancellation Policy:
1. If you are unable to attend your place is transferable.
2. Invoiced amounts are due in full and no refunds are issued.
3. If you register but cannot attend, you will be provided with conference documentation.
4. Rights are reserved to amend the conference program and schedule without notice.
5. No responsibility from any costs occurred due to any changes or cancellations.