Description
The 10th Annual L.A. Beer Week is here! Join us for our big Kickoff Festival on Saturday, June 16th at the Los Angeles Center Studios in the heart of Downtown L.A.! We are bringing the heat this summer with an awesome festival featuring 90 independent craft breweries, live music, great local food, games, a photo booth from Snap Yourself!, Hollywood Curling, and more!
Produced by the Los Angeles County Brewers Guild, #LABW10 will feature the largest number of Los Angeles County-based craft breweries -- more than any other festival in town! We'll also have some very special guest breweries! Join us and support your local brewers and the nonprofit organization that strives to foster craft beer culture in L.A. County. Admission includes a keepsake glass and unlimited tastes of over 250 beers from 90 breweries. This is surely a not-to-miss summer festival!
TAP LIST: http://bit.ly/labw10beers
FAQ: http://bit.ly/LABW10FAQ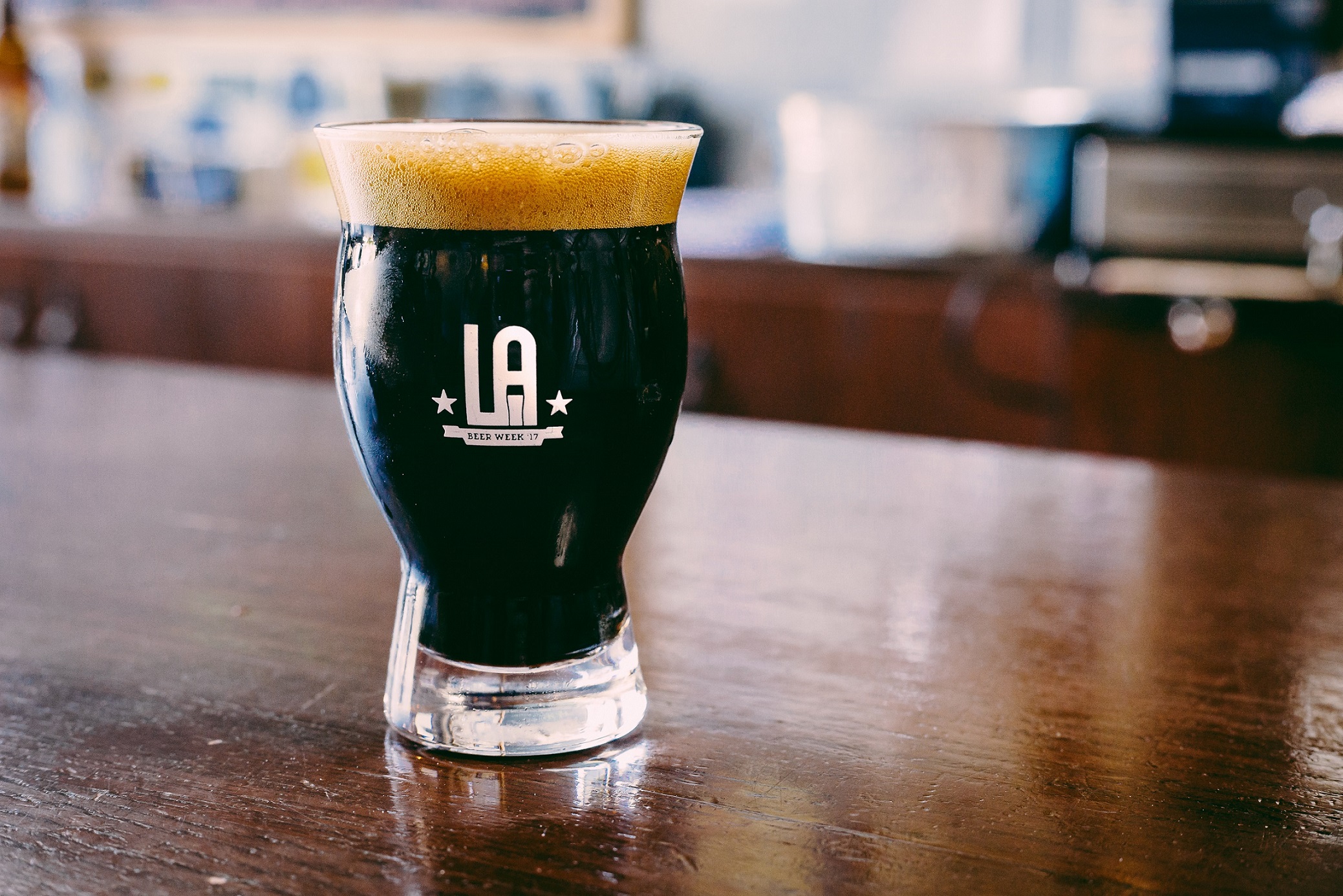 VIP Tickets include a premium keepsake glass, early entry at 12pm, and access to our new VIP Lounge area.

Participating Breweries & Vendors
101 Cider House
8 one 8 Brewing
Absolution Brewing Co
Alosta Brewing Co.
Almanac Beer Co.
Angel City Brewery
Angry Horse Brewing
Arrow Lodge Brewing
Arts District Brewing Company
Beachwood Brewing & Beachwood Blendery
Boomtown Brewery
Bravery Brewing
Brewery at Simmzys Burbank
Brewery Rex
Brewyard Beer Company
Brouwerij West
Cellador Ales
Cellarmaker Brewing
Chapman Crafted
Claremont Craft Ales
Common Space Brewery
Craftsman Brewing Company
Drakes Brewing
Dry River Brewing
Eagle Rock Brewery
El Segundo Brewing
Enegren Brewing Co.
Figueroa Mountain
Firestone Walkler Brewing
Five Threads Brewing Company
Frogtown Brewery
Green Cheek Beer
Hand-Brewed Beer
Headlands Brewing
Highland Park Brewery
Homage Brewing
HopSaint Brewing Company
Indie Brewing
Institution Ale Co.
Iron Triangle Brewing Company
Karl Strauss Brewing Company
Kinetic Brewing
King Harbor Brewing Co
Ladyface Ale Companie
Liberation Brewing
Lincoln Beer Company
Long Beach Beer Lab
Los Angeles Ale Works
Lucky Luke Brewing
MacLeod Ale Brewing Co
Modern Times Beer
Monkish Brewing Co
Mt. Lowe Brewing
Mumford Brewing
New Belgium
Noble Ale Works
Ogopogo Brewing
Ohana Brewing Company
Old Stump Brewery
Pacific Plate Brewing
Phantom Carriage
Pizza Port Brewing Company
Pocock Brewing Company
Progress Brewing
San Fernando Brewing
Sanctum Brewing Co.
Santa Monica Brew Works
Scholb Premium Ales
Smog City Brewing
State Brewing Co.
Stone Brewing
Stone Distro
Strand Brewing Co.
Ten Mile Brewing
The Brewery At Abigaile
The Bruery & Bruery Terruex
The Dudes Brewing Co
The Lost Abbey
Three Weavers Brewing Company
Topa Topa Brewing Company
Track 7 Brewing Co
Transplants Brewing Company
Twisted Oak Tavern and Brewery
Ventura Coast Beer Co.
Verdugo West Brewing Co.
Wiretap Brewing
Wolf Creek Brewery
Ximix Craft Exploration
Yorkshire Square Brewery
Zymurgy Brew Works
FOOD TRUCKS & VENDORS:

Brew Wings
Burnt to a Crisp
Cousins Maine
Gourmet Genie
Macheen Tacos
Mandoline Grill
Panzerotti
Rice Balls of Fire
Surfer Taco
The Garbage Truck
The Greasy Wiener
General Admission: $50
VIP Admission: $70
Designated Driver: $25
(*2018 Enthusiast members receive 20% off up to 4 tickets - use your member number on your Enthusiast ID)
**Day of ticket sales are NOT guaranteed. Should we have any tickets available on June 16th at the door, prices will be $55 General Admission, $75 VIP, and $25 Designated Driver**


*NO physical tickets will be mailed. Please be sure to input the correct e-mail address when buying tickets as they will be EMAILED to you immediately after your purchase. (via .pdf attachment).
Names on tickets DO NOT need to match ID on day of event.
*NO pets or children allowed at the festival. We love pets and children, but the city and most conventional thinking don't think it's a good idea to be at a beer fest with them. (Sorry!) 21+ ONLY.
*NO refunds or exchanges! You MAY however, transfer your ticket-ownership to someone else by emailing or printing tickets and giving them to new owners. Should you make a mistake in your purchase, we will happily offer partial refunds within 48 hours of your purchase ONLY.
*Admission includes unlimited tastes of craft beer and a commemorative glass for both General Admission and VIP ticket-holders. DD's also get a glass but are not allowed to imbibe alcohol.
*Foods of various shapes, sizes, tastes, and dietary restrictions will be available for purchase!
*And you probably already know it's 21+. But you know, just in case...it's 21+ over!
*P.S. We love you and this will be a ton of fun.