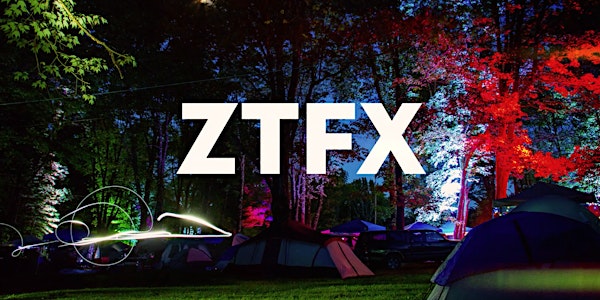 10th Annual Ziontific Music Festival in Russell, MA
*POSTPONED to 2024* The 10th Annual Ziontific Music Festival is a 3 day, 3 night family-oriented Reggae, Hip Hop, Funk Festival experience.
By Ziontific Music Festival
Location
Moses Scout Reservation 310 Birch Hill Road Russell, MA 01071
About this event
*** These dates are TENTATIVE and location will change. ***
_____________________________________________________________________________
We know so many of our fam have been anxiously awaiting an update and truly appreciate your patience. Please know that we see you, we hear you, and we are doing everything possible to make our 10th anniversary happen in the capacity that you expect and deserve.
That being said, we come to you humbly and completely transparent….
It's with the heaviest hearts that we have to announce the postponement of Ziontific 10.
As the Boy Scouts were restructuring their programming post-covid, we tried to remain patient and were hopeful that one of our requested dates would work out. Unfortunately, taking many factors into consideration, we didn't feel that the dates that were finally offered to us were acceptable for our family-oriented event.
Throughout this process, we have done much research and made many new contacts in search of our perfect new home. We did have options that would've made the 2023 event happen, but didn't feel at home at any of them, and felt all were a step backwards, which isn't fair to our ZTFam. We've poured our heart and soul into this event for 9 years. Bringing the event back as what you knew and loved for the 10th anniversary is extremely important to us.
Currently, we have a couple of amazing properties on the table for 2024 that do uphold that Ziontific vibe and are confident our family will feel right at home. Over the next several months, we'll be weighing all of our options and making a final decision. If you know of a place that you feel would work as a venue and fits the Ziontific Vibe, feel free to contact us privately.
What this means for current Ticket Holders:
We totally understand that it's been awhile and are still offering the option for refunds to current ticket holders. Since our next event will be at a new home, once the new location is announced, we will be offering another round of refunds as well as more information and options for Glamping refunds or rollovers.
If you do not opt for a refund, your tickets will automatically be rolled over to 2024. Any ticket holders wishing to be refunded, please reach out to us at: info@ziontificproductions.com from the email address the tickets were purchased under to request a refund. Refund requests must be received by April 15, 2023.
What this means for 2024 Ticket Prices:
Out of respect for our devoted family members who have been holding on to their tickets, we will not be offering tickets at the same Earlybird or Presale prices for 2024.
If you have any questions at all, please feel free to email or message us. We want this event to happen just as much as you do - but refuse to compromise the quality of event our ZTFam deserves.
_____________________________________________________________________________
Set in a breathtaking Boy Scout Camp on Russell Pond — Ziontific Music Festival is a family friendly celebration to kick off the first weekend of summer.
Featuring over 40 acts on four stages. And, a plethora of kid's activities and sports in our kidZone, a Wellness Village experience that's known to change lives, Fire Shows, Swimming area with docks, Climbing Walls, Disc Golf, Basketball Court, and so much more...
Come camp out for a solstice celebration of summer, sun, arts, music, nature and ZTFamily fun! RSVP to the Facebook event to be in the loop on all announcements.
Tent camping and car parking included.
Kids 11 and under are free!