Sales Have Ended
Ticket sales have ended
Thank you and look forward to seeing you Thursday night 2/23!
Sales Have Ended
Ticket sales have ended
Thank you and look forward to seeing you Thursday night 2/23!
Description
Feb Club Atlanta 2017 -- Aluminum/Diamond Year 10th Anniversary
Party tonight, Thursday, Feb. 23rd, 6:30-10+ pm at
5 Seasons Brew Pub Sandy Springs (in the Prado)
Yalies from all eras, all classes, no speeches or soliciting, just fun times eating and drinking and reconnecting with a Mory's Cup, and reliving the bright college years! This is the best Yale social event of the year, don't miss it!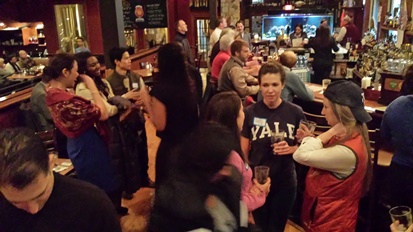 News: We have moved the party back a week to 2/23 so that we can be sure to get the special Feb Club Emeritus 2008 Mory's Cup -- it was stolen Nov. 2015 from Mory's by a bunch of Harvard low-lifes! I've gotten Mory's to agree to remake the cup at their expense, but the engraving process has taken longer than expected. This was going to be a surprise, but now you know, so we have an extra week to contact friends and make the coming out party to rechristen this cup even bigger and better! UPDATE: It's arrived, be the first to meet it!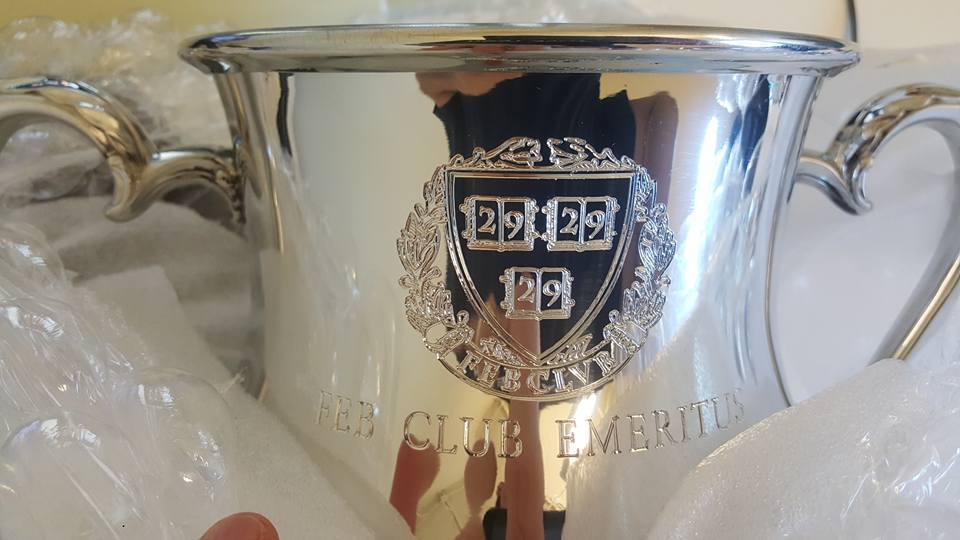 5 Seasons has great food and beer and we give all paying attendees a cool drinking glass -- this year a very neat Collins glass for the first time -- to use with pride all year!
Party Details
When: Feb. 23rd, setup 6-6:30, then on to 9:45pm or later
Where: 5 Seasons Brew Pub, at the Prado, lower entrance, past Taco Mac and Kobe Steaks
5600 Roswell Road, just inside 285 in the Prado.
Deal: Great heavy appetizers and hits from the Mory's Cup, keepsake beer glass, great beer, great company in a nice place for only $20 ($10 if recent grad or need discount, just come out!)
Parking: Free in parking lots or deck, plenty available.
We look forward to seeing you all there!
-- Marty F. and Matt D.

Yale Atlanta Feb Club Organizers/co-hosts
Please tell other Yalies you know, or even friends fun enough to make the party even more fun. Wear whatever Yale shirts or hats or stuff you have if you want, we'll have our own room just to left of main entrance!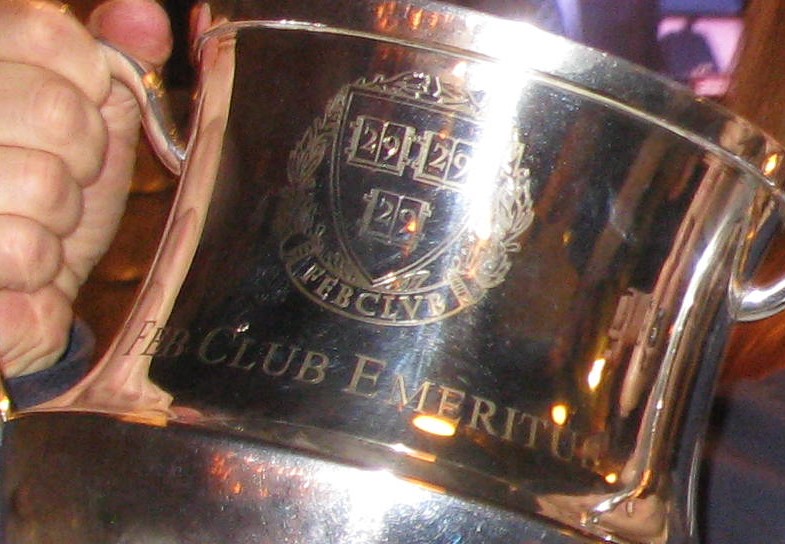 History: If you were at Yale in the mid-80's to 90's, perhaps you remember the tradition of Feb Club. It's where a different group of seniors would host a party each night of February to brighten up the dreary, stressful month for seniors working on senior essays and applying for jobs. It faded away in the late 90's, but returned to campus in 2006, and the tradition renewed in 2008 with Feb Club Emeritus and 29 parties on 29 nights in 29 cities. It was a huge hit all over the country and Atlanta has been a pacesetter, first by being one of the pioneer cities to commit to a party in 2008, and by hosting one of the best mid-size city parties ever since.