Please join us for an afternoon with Janice Mitchell, author of "My Ticket to Ride."
About this event
My Ticket to Ride
How I Ran Away to England to Meet the Beatles and Got Rock and Roll Banned in Cleveland (A True Story from 1964)
A true-adventure coming-of-age tale set in the exhilarating first wave of Beatlemania. In 1964, 16-year-old Janice escapes an unhappy home in Cleveland by running away to London to meet the Beatles—and unwittingly becomes international news. Looks back at an era when young women exercising control in their lives threatened adult society.
"Since that blow up about the Cleveland Heights girls, we've been playing it rather cool, you know, at all times." - Mick Jagger, Rolling Stones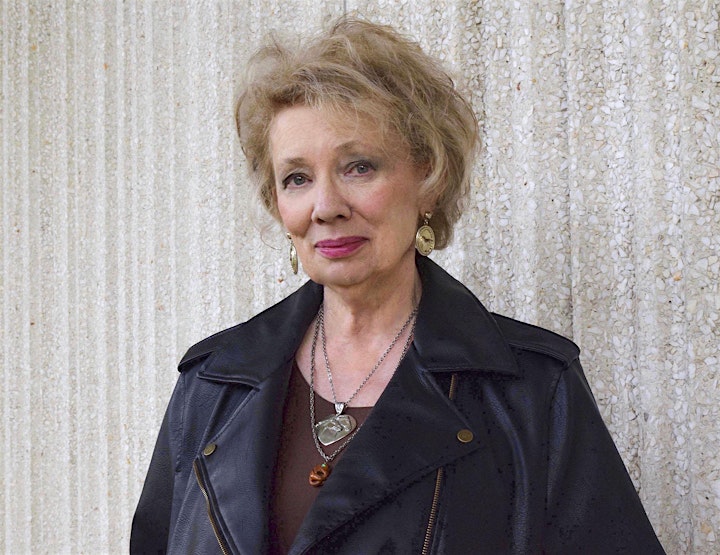 About the Author
Janice Mitchell is a retired federal investigator, a private investigator, an adjunct professor, and a lifelong Beatles fan. She worked high profile capital, criminal, and civil cases in New York City and international investigations for Rolex, Gucci, Warner Bros., Levi Strauss, and other trademarks. She now lives in her hometown of Cleveland, Ohio.

Signed books can be purchased at Mac's Backs
1820 Coventry Road
Cleveland Heights, OH 44118
(216)321-2665
To Make a Donation to Chapter Q
We welcome your donations to support P.E.O. educational projects. Online giving will be available before, during, and after the virtual event.
To donate now:
or
Checks payable to: Chapter Q P.E.O.
3574 Tullamore Road, Cleveland, Ohio 44118

About the Organization
P.E.O. International, organized in 1869, is a non-profit, Philanthropic Educational Organization of women that raises money for women's education. P.E.O. has five scholarship, grant and loan programs and has owned and operated Cottey College in Nevada, Missouri since 1927. Over $383 million dollars have benefited the educational goals of more than 116,000 women. Our local chapter is one of 141 P.E.O. chapters in Ohio. More information about the organization can be found at www.peointernational.org.
Organizer of 10th Annual Virtual Author Event with Janice Mitchell