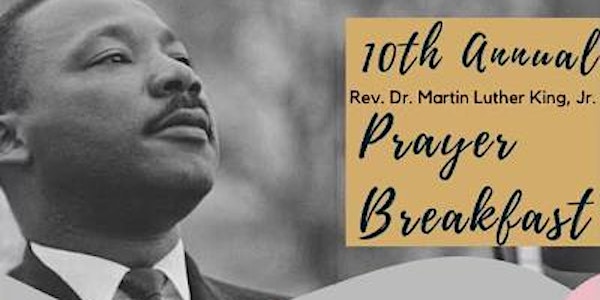 10th Annual Reverend Dr. Martin Luther King, Jr. Prayer Breakfast
Top Ladies of Distinction, Incorporated, Prince George's County Chapter 10th Annual Reverend Dr. Martin Luther King, Jr. Prayer Breakfast
About this event
Set your table with your favorite breakfast and brunch items and join the Top Ladies of Distinction, Inc., Prince George's County Chapter for the 10th Annual Reverend Dr. Martin Luther King, Jr. Prayer Breakfast on Saturday, January 15, 2022, at 11:00 am. Serving the Community: The Legacy Continues.
As we exit 2021 and embrace 2022, we recognize the challenges and obstacles we have overcome. Although we will not assemble in person, we look forward to virtual fellowship with music, prayer, and an encouraging word from our guest speaker, our very own, Lady Juanita Hall; all from the comfort of your dining table!
While we continue to push forward in service, we appreciate your monetary donations to help support both the Top Ladies of Distinction and the Top Teens of America programs and projects.
After registering, you will receive a confirmation email. A Zoom link to access the event will be provided 24 -48 hours prior to the event.