Sales Have Ended
Ticket sales have ended
Yes, On Line Ticket sales have ended, but please still join us for this year's Symposium. Tickets will be available at the door.
Sales Have Ended
Ticket sales have ended
Yes, On Line Ticket sales have ended, but please still join us for this year's Symposium. Tickets will be available at the door.
Description
The Philadelphia Beekeepers Guild's 10th Annual Beekeeping Symposium will be held on Saturday, February 15, 2020.
NOTE: We welcome both urban, suburban, and rural beekeepers. After all, it is all about the honeybees! See you there!
NOTE:
Early bird pricing is available from Dec. 16, 2019, until January 15, 2020.
Online ticket sales END February 4, 2020.
Tickets will be available at the door. $60 for members and $65 for non-members
We have five speakers this year for a symposium focused on:
Urban Beekeeping with a Twist of Vermont


TONI BURNHAM: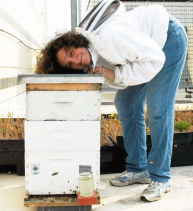 Toni Burnham became an urban beekeeper on April 9, 2005, when two packages of Italian bees from Georgia were placed in her hands in a park outside Baltimore, Maryland. Over the past decade-plus, those bees have led to revelations, friendships, adventures, anxieties, community organizing, teaching, learning, the legalization of beekeeping in DC, and a deeply humbling daily joy for the chance to work with and for these creatures. Burnham now runs about 25 hives in a half dozen apiaries, is the former president of the Maryland State Beekeepers Association, founder of the DC Beekeepers Alliance, and mentor to local beekeepers.
Toni will present:
City Bees: Popularity and Practical Changes
In cities across the US and Europe, urban beekeeping has become widespread and popular and has (literally) changed the landscape and habitat around it. The increase in urban colonies is mirrored by an increase in the risk and transmission of pests and diseases, even to native pollinator species. As we grow, however, we have the opportunity to positively collaborate on efforts like swarm response, "herd health" around varroa and small hive beetle control, assessing forage availability, and mapping habitat shifts driven by climate change.
DETROIT HIVES- TIMOTHY PAULE & NICOLE LINDSEY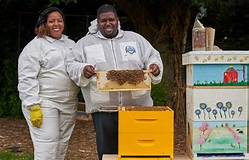 Timothy Paule and Nicole Lindsey are the power couple bringing buzz to, the city of Detroit, in a pretty sweet way. What started as a cold, has transformed into a social enterprise as the two playmakers are making bold strides with their nonprofit. Together, they create urban bee farms, where the community is able to experience, firsthand, honeybees, conservation, and their role in our ecosystem. Visitors, to the hives, also have the incredible opportunity to see the inner workings of a honeybee hive, and even sample raw honey from the hive. Located on the Eastside of Detroit, MI, The Detroit Hives is purposed to bring diversity and cognizance to bee awareness and rebuilding inner-city communities introducing Detroit as a great place to "BEE".
Timothy and Nicole will present:
Detroit Is the Place to bee!
How using one of Detroit's known biggest liabilities, as an asset for the community and the environment.
AUSTIN MARTIN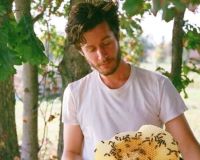 Austin Martin first got into beekeeping as a child in Lancaster County helping his uncle with his apiaries. As an undergraduate at Eastern University, he started an educational apiary on campus. Upon graduating, Austin worked for three seasons as a state apiary inspector for the Pennsylvania Department of Agriculture, which got him connected to the Southeastern Pennsylvania beekeeping community. During this time he also served as a board member for the Philadelphia Beekeepers Guild. Austin then went on to complete a Master's degree at the University of Michigan, where he conducted research on wild bees in the city of Detroit and served as President for UMBees, an educational beekeeping club. Austin now studies and teaches as a Ph.D. student at Temple University where he will continue this urban bee research.
Austin will present:
Nature-Human Interactions and Socio-Economic Factors Affecting Bees in Cities
TOM WILK
Tom Wilk is a New York City beekeeper. He started beekeeping by taking an introductory course with Andrew Cote and the NYC Beekeepers Association in the winter of 2012, two years after beekeeping became legal in New York City. He and his wife Barbara started Wilk Apiary, Inc. to sell their honey, using the proceeds to grow the number of colonies they keep. In 2019, they had 25 hives in 7 different locations in North-Western Queens, New York, as well as an apiary in Nassau County Long Island and one in Ulster County, NY. Tom was handed the reins to run the New York City Honey Festival by his friends at The Brooklyn Grange in 2017 and will be running the 10th Annual Event on September 12, 2020. In July 2019 Tom successfully completed Cornell University's Master Beekeeper Certification. He also started the Queens Beekeepers Guild, Inc. to work with local beekeepers as well as the community at large increasing awareness and enlisting help to create a more bee-friendly atmosphere in the area. Tom became a member of the board of The Empire State Honey Producer's Association representing beekeepers in New York City and Long Island.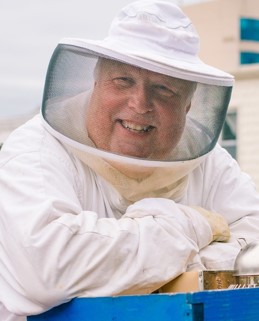 Tom will present:
New York City: 10 years of Legal Beekeeping
Just about 10 years ago beekeeping in New York City once again became a legal activity. Tom Wilk has been beekeeping in NYC for the past 8 years. Join him as he speaks about the history of beekeeping in the Big Apple. He will share his experiences along with those of other NYC beekeepers giving you a look inside what all the buzz is about.
DAN CHILDS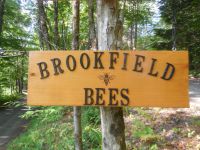 Dan Childs started beekeeping around 1990 in the Mt. Airy neighborhood of Philadelphia keeping his bees on the roof of his flat garage. As an urban beekeeper, he faced the usual challenges: neighbors with swimming pools and extracting in the kitchen. In 2007, when his youngest daughter graduated from high school, he and his wife Marda retired and moved to the town of Brookfield in Central Vermont, where they keep themselves occupied with their 25 hive apiary, maple sugaring operation, cider mill, over 250 fruit trees, too large garden and wood lot. In addition to agricultural pursuits, he is active in his town of Brookfield where he serves as the Treasurer of the Brookfield Town Library and the Brookfield Community Partnership. He is also on the Governing Board and Executive Committee of ECFiber, a telecommunication utility district committed to bringing high-speed fiberoptic broadband to 24 underserved towns in central Vermont.
Dan will present:
Comparing Urban and Rural Beekeeping Challenges
Despite challenges, beekeeping remains a fascinating endeavor without very many dull moments. At the fundamental level, there is no real difference between urban and rural beekeeping: they both require the beekeeper to deal with constant challenges while trying to maintain a balance of appropriate intervention and oversight over animals that have been around a lot longer than we.
Schedule of Events:
The symposium is held on the 3rd floor of the Franklin Institute. All events are in the Nicholas and Athena Karabots Pavilion
8:00 - 9:00 am - Registration, Vendors, and Coffee
9:00 am - 9:15 am - Opening remarks
9:15 am - 10:30 am - Toni Burnham
10:30 am 11:45 am - Timothy Paule and Nicole Lindsey

11:45 am - 12:45 pm - Austin Martin
12:45 pm- 2:15 pm Lunch and Vendor Time
2:15 - 3:30 pm - Tim Wilk
3:30 - 4:45 pm - Dan Childs
4:45 - 5:00 pm - Closing Remarks and Raffle
More details about the topics will be provided as the date gets closer, both here on Eventbrite and on the Philadelphia Beekeepers Guild Website.
TICKETS AND PRICING
Early bird pricing is available from Dec. 16, 2019, until January 15, 2020.
Online ticket sales END February 4, 2020.
Member and non-member pricing is available.
Take this opportunity to join the Guild!
PARKING AND LOGISTICS
The Franklin Institute offers on-site parking. Your parking ticket will be validated at registration. The fee is $6.00.
The Franklin Institute's website has comprehensive directions and parking information https://www.fi.edu/directions-parking
When Parking in the Garage, take the elevators to the main Lobby/Ticketing area. Off the elevators, walk directly across the atrium and take the elevators on the opposite wall to the third floor. Franklin Institute staff can direct you as well.
For those arriving via public transportation and/or walking into the museum, please use the entrance to the right of the main stairs: special needs/Strollers/Business Entrance. To the left, behind the security desk, take the elevators with the large gold doors to the third floor.