10th Annual Lambright Team Client Appreciation Party & OSU Bowl Game! EVERY...
Description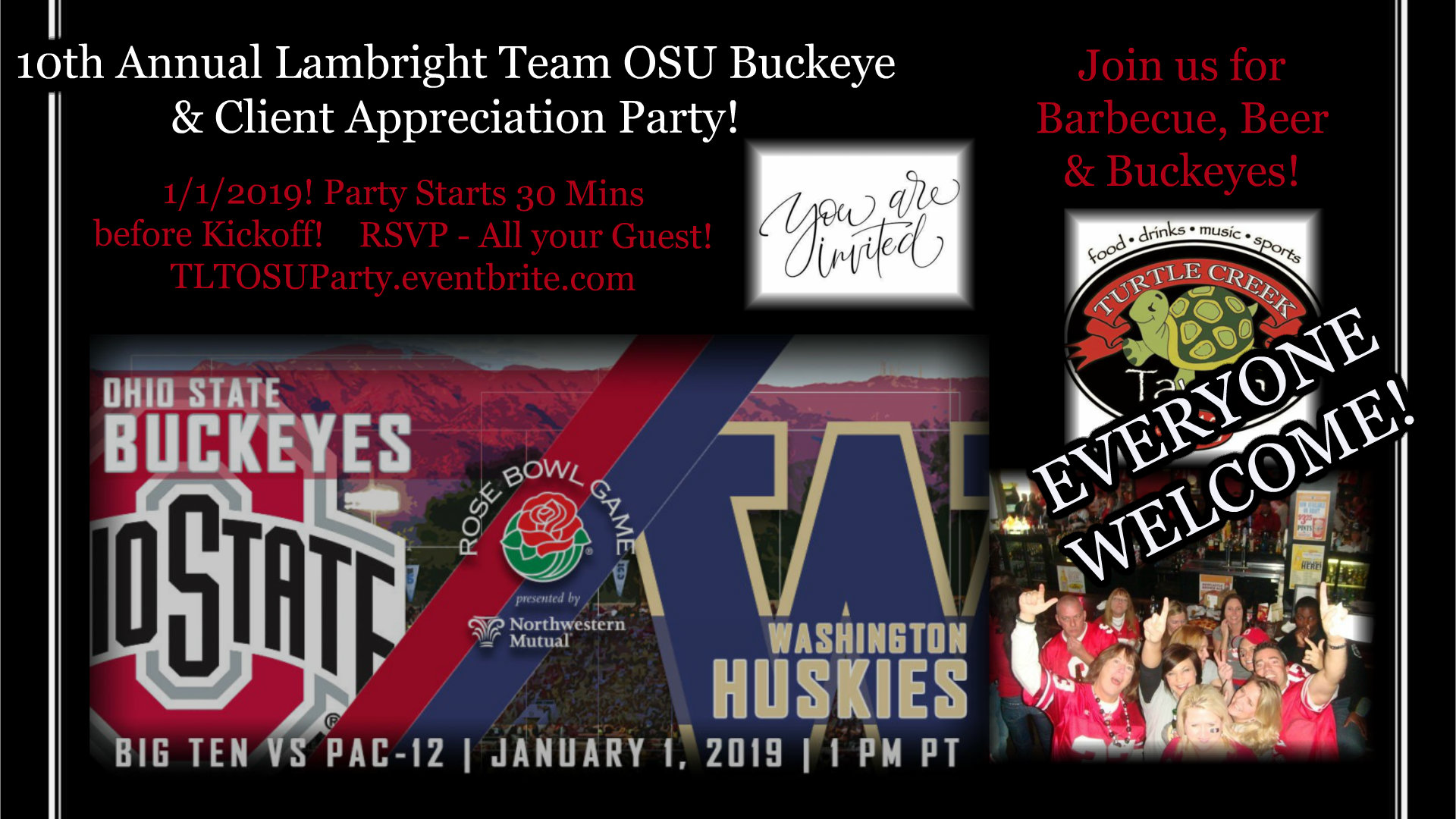 *Join The Lambright Team in Celebrating a GREAT 2018!
AND watch OSU kick some butt at The Rose Bowl!


The Lambright Team's 10th Annual Client Appreciation Party!


Everyone Welcome - Clients, Future Clients, Family and Friends!
* Barbecue, Beer and Buckeyes!
* Party Starts 30 Mins before Game Time!


Turtle Creek Tavern
5571 N. Hamilton Rd
Columbus, Ohio 43230


Family Friendly, Kids Welcome BUT there will be adult beverages! =)
MUST RSVP on the Eventbrite Site!


The Lambright Team
eXp Realty
Jim & Stacey Lambright
Agent/Owners