Description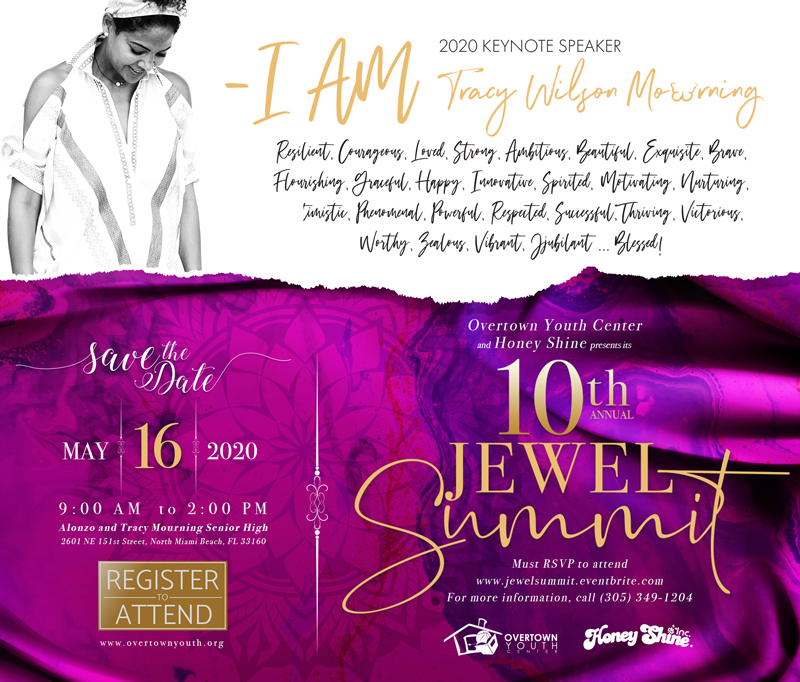 THE 10TH ANNUAL JEWEL SUMMIT
The Jewel Summit is designed to offer young girls of the Overtown and surrounding communities a chance to examine the meaning of respect and how it can effect their every day lives. This summit provides them with an opportunity to form solid values in an encouraging and supportive environment.

GIRLS EMPOWERMENT SESSION
In this session we focus on teaching our jewels how to make choices grounded in self-respect. A theme we commonly address relates to knowing their self-worth. From this session, these young girls will learn and practice techniques such as how to approach others, express themselves with clarity, set healthy boundaries and learn how body language and tone of voice can help or hinder their communication with others.
MOTHERS EMPOWERMENT SESSIONS
In correlation with our focus on the development of these jewels in our society, this summit also addresses the leading women in their lives; mothers and other women in parenting roles. This session focuses on self-image, addressing how one sees herself. Mothers are asked to examine their past and present situations as a channel in which to gauge the direction they're headed in.
Please register to attend. Space is Limited. This is a FREE Event.