Description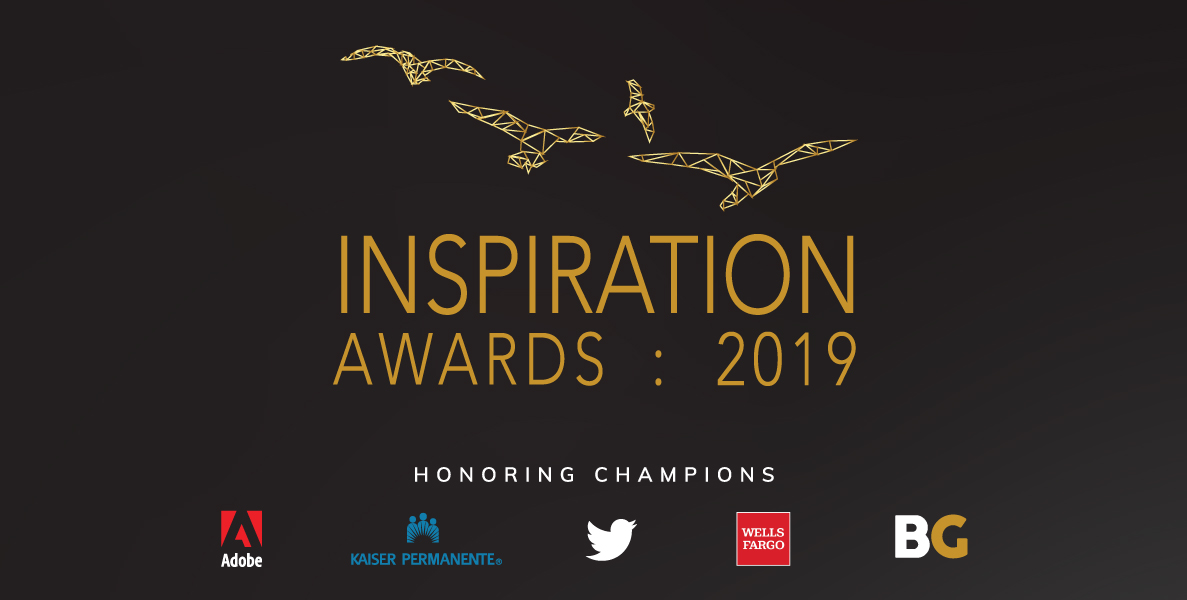 INSPIRATION AWARDS 2019
Benefiting BRIDGEGOOD
Inspiration Awards is a fundraising celebration honoring four champions bringing positive change through their passion, dedication, and innovation. It's your chance to meet Bay Area thought leaders in the fields of technology, business, and economic development.
By attending Inspiration Awards, you are supporting digital literacy education to hundreds of organizations and nonprofits, opportunity and jobs to thousands of design students, and spreading inspiration throughout our community.

Formerly Oakland Digital, BRIDGEGOOD prepares job seekers—predominantly women of color—in the digital design field by inspiring first-generation college students ages 18 to 34 to become creators in UX / UI / Visual Design and leaders in their communities.
For ten years, our core programs, Inspire Oakland, Design Apprenticeship, and Digital Equity, have boosted the local economy by $5.8MM, leading to opportunities for 21st century employment and economic mobility. Our exciting web application BRIDGEGOOD.com has bridged the design & marketing needs of over 1,000 business owners with 6,500 talented Creatives, creating tangible opportunity for everyone.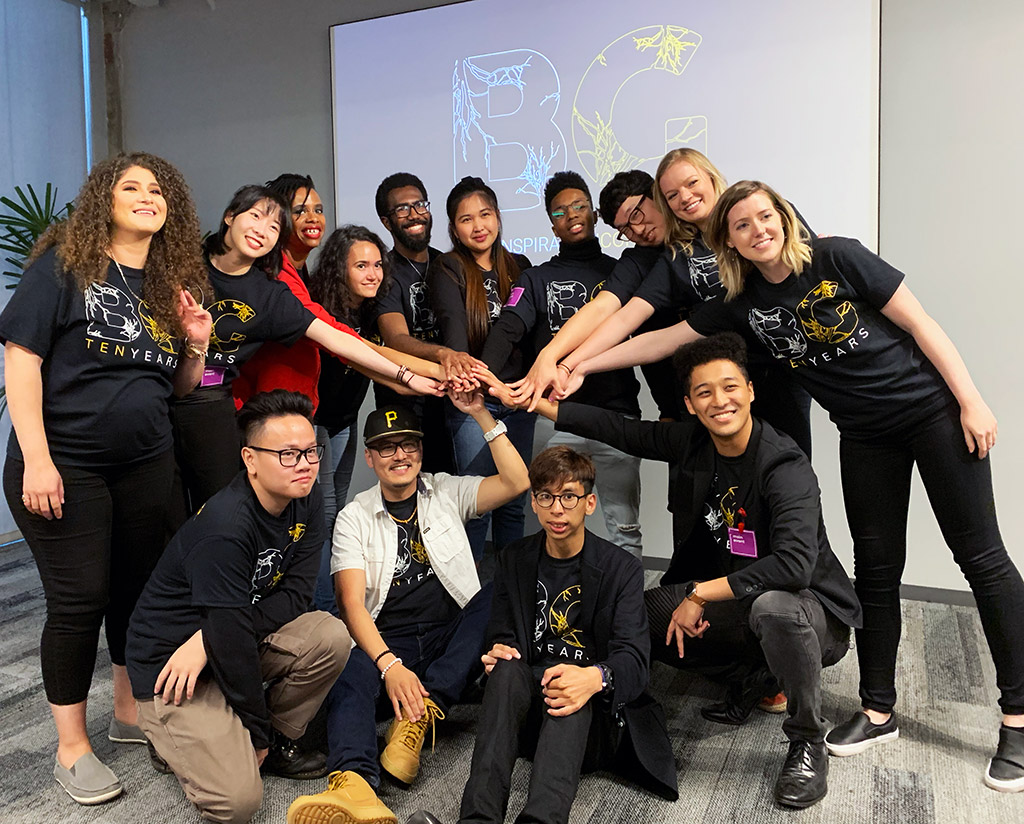 Join BRIDGEGOOD's ecosystem of students, creators, leaders, and visionaries: sponsor a table, purchase an advertisement, or make an in-kind donation. Call (510) 435-2945 to get involved.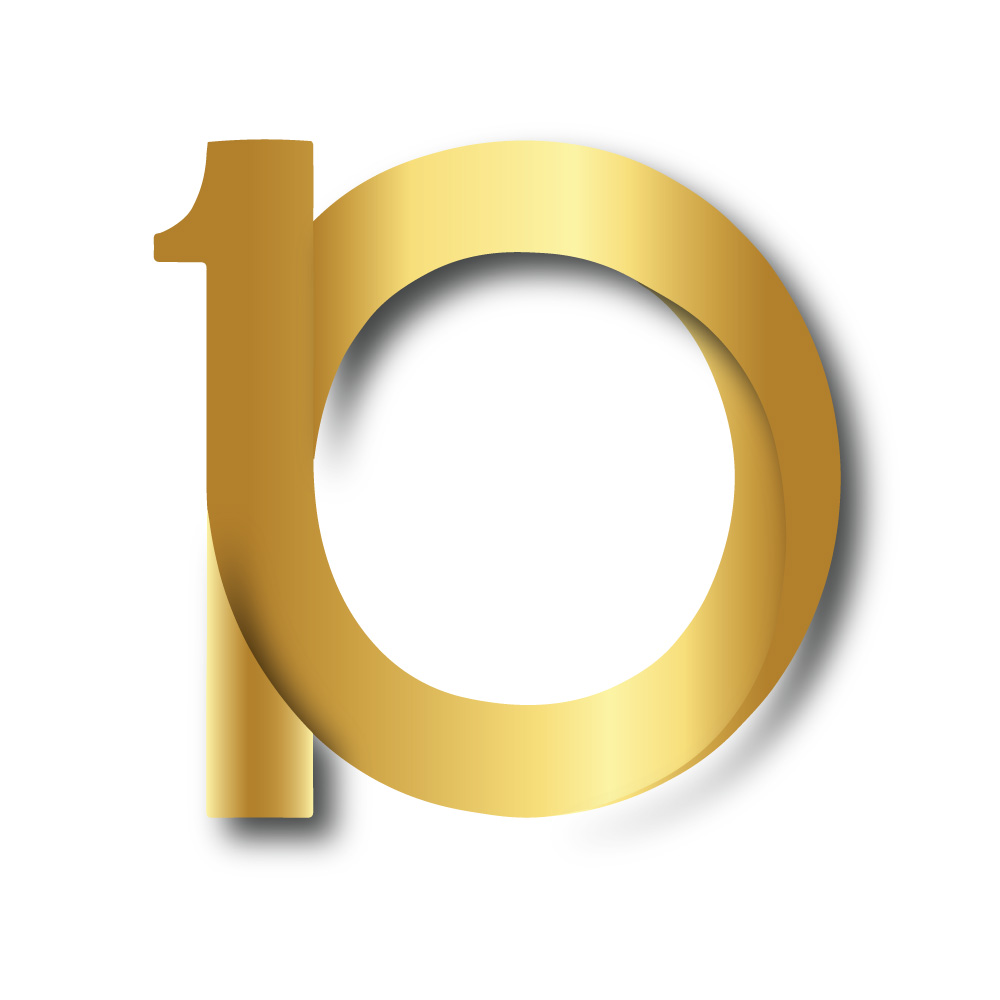 Proudly Honoring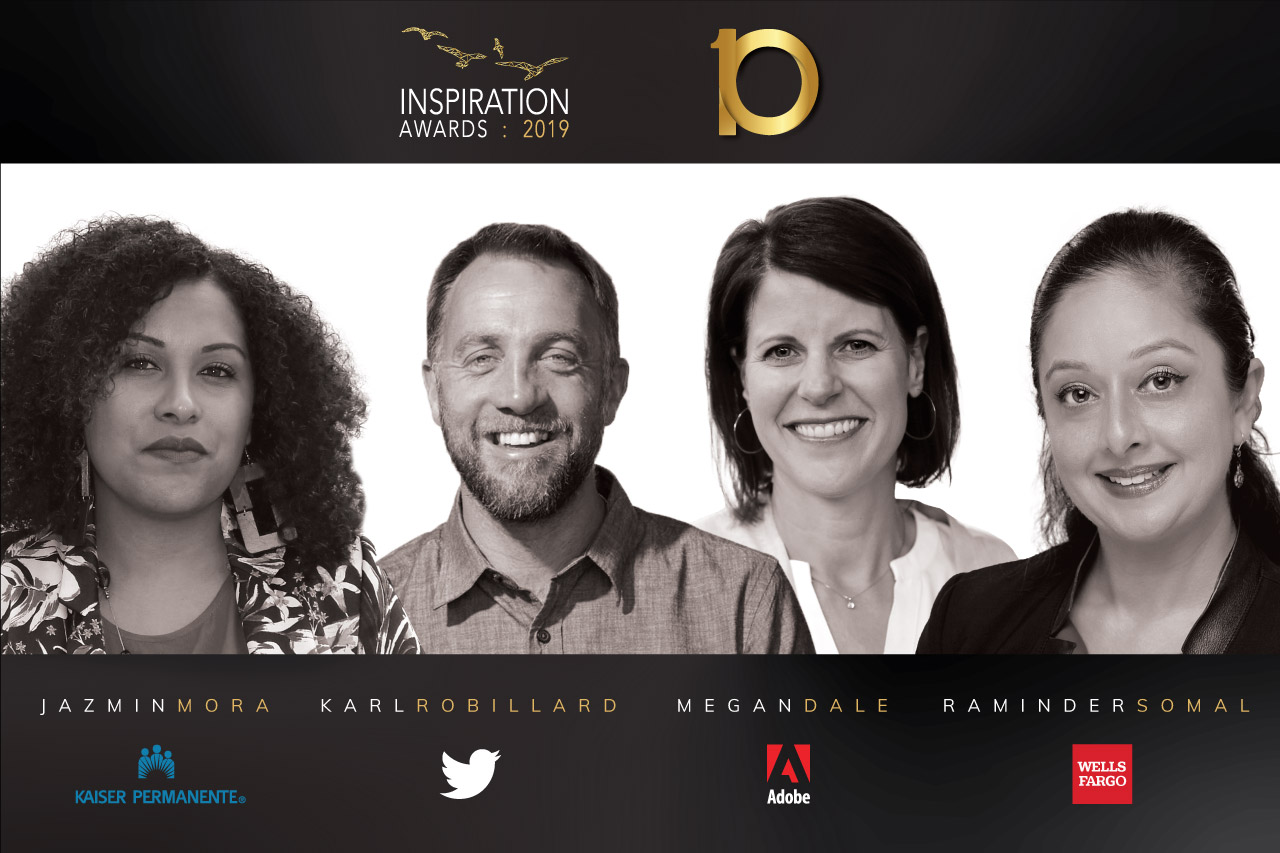 COMMUNITY HONOREE
Karl Robillard, Twitter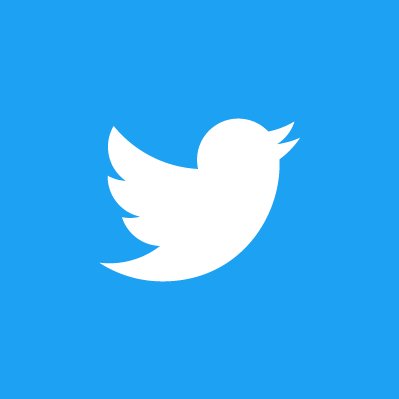 As head of Philanthropy & Community Outreach for Twitter, Karl leads the company's efforts to invest in meaningful, positive and lasting change in the world. These investments focus on equality in workforce development; internet safety and education; freedom of expression and civil liberties; emergency response and disaster recovery; and combatting the effects of global climate change.
Prior to joining Twitter, Karl spent 16 years working in the nonprofit community as the Director of Communications & Marketing at Meals on Wheels and the Senior Manager of Public Relations at St. Anthony Foundation. At these organizations, he played a vital role in creating opportunities for businesses in the Mid-Market to engage with and deepen their understanding of complex socio-economic issues that affect residents and nonprofit organizations in the Tenderloin, SoMa, and Bayview neighborhoods of San Francisco. Karl has shaped his career on the fundamental belief that when diverse groups of people work together towards positive change, they are an unstoppable force for good in the world.
"Twitter for Good: We reflect the power of Twitter through civic engagement, volunteerism, and charitable partnerships. We support equality and universal acceptance for all people. As part of this commitment we work with organizations to ensure equal opportunities in science, technology, engineering, and mathematics (STEM) and computer science programs for women and underrepresented minorities of all ages."
BUSINESS HONOREE
Jazmin Mora, Kaiser Permanente

Jazmin Mora is an Oakland/East Bay native who is currently co-leading RealTime Oakland (RTO), a local Ecosystem of passionate people and nonprofits that codesign and collaborate on community health possibilities. Jazmin is passionate about cultivating community and connecting people, having previously worked in International Education and Human Resources at UC Berkeley, Ekso Bionics, and the University of Delaware.
With a deep interest in culture and social justice, you can find her supporting roots/traditional arts programs at La Peña Cultural Center as a volunteer or House Manager, and as a mentor at Youth Impact Hub's 2019 social entrepreneurship program. Jazmin is also a 2019-2020 cohort member of the Ecology of Leadership's Heart of Leadership Immersion Program, where she is studying permaculture and personal healing work. In her spare time, Jazmin loves to travel, study languages (Spanish, Portuguese and German), enjoy live music, and dabble in voiceover acting and community theater.

CREATIVITY HONOREE
Megan Dale, Adobe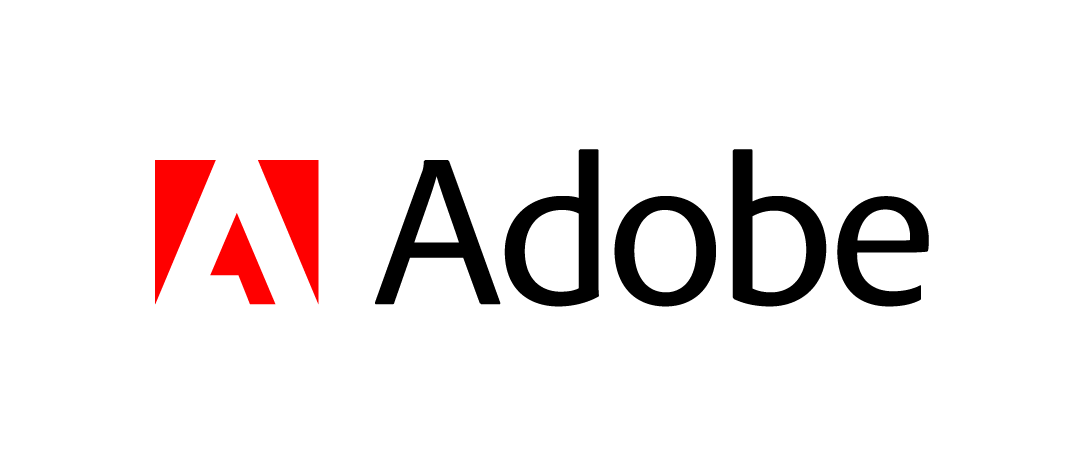 Megan Dale is part of Adobe's brand marketing team and her focus is on developing campaigns for corporate responsibility initiatives and managing sports marketing partnerships. When possible, Megan brings the two distinct parts of her job together. One of the programs she is most proud of is the Peaceful Warriors program which has been running for the past four years. Through collaboration with Golden State Warriors, Soul Shoppe and BRIDGEGOOD, more than 1,600 kids at schools throughout the Bay Area have been able to use creative expression, visual arts and basketballs as outlets to combat bullying and create inclusive communities.
As a proud mother of two children and auntie to six nephews & nieces, Megan recognizes the importance of advocating for bullying prevention programs and through her work at Adobe, she has been fortunate to collaborate with The Bully Project to launch The Bully Project Mural, an interactive, online mosaic of artwork of stories and campaigns about the impact of bullying; and The Ad Council on national campaigns to raise awareness on the effects of kindness and inclusion for young kids as an alternative positive solution to the bullying culture that many kids experience. Megan is a Bay Area native, raised in San Mateo, and then attended Boston University. She is passionate about her family, doing good in the community and making a difference.
"Since the future of Adobe and every other tech company depends on our ongoing ability to hire talented people with diverse perspectives, we need more women and members of underrepresented groups to pursue careers in technology. That's why we're working to expand access to education and real-world experience for underserved and underrepresented youth."

ECONOMIC DEVELOPMENT HONOREE
Raminder Somal, Wells Fargo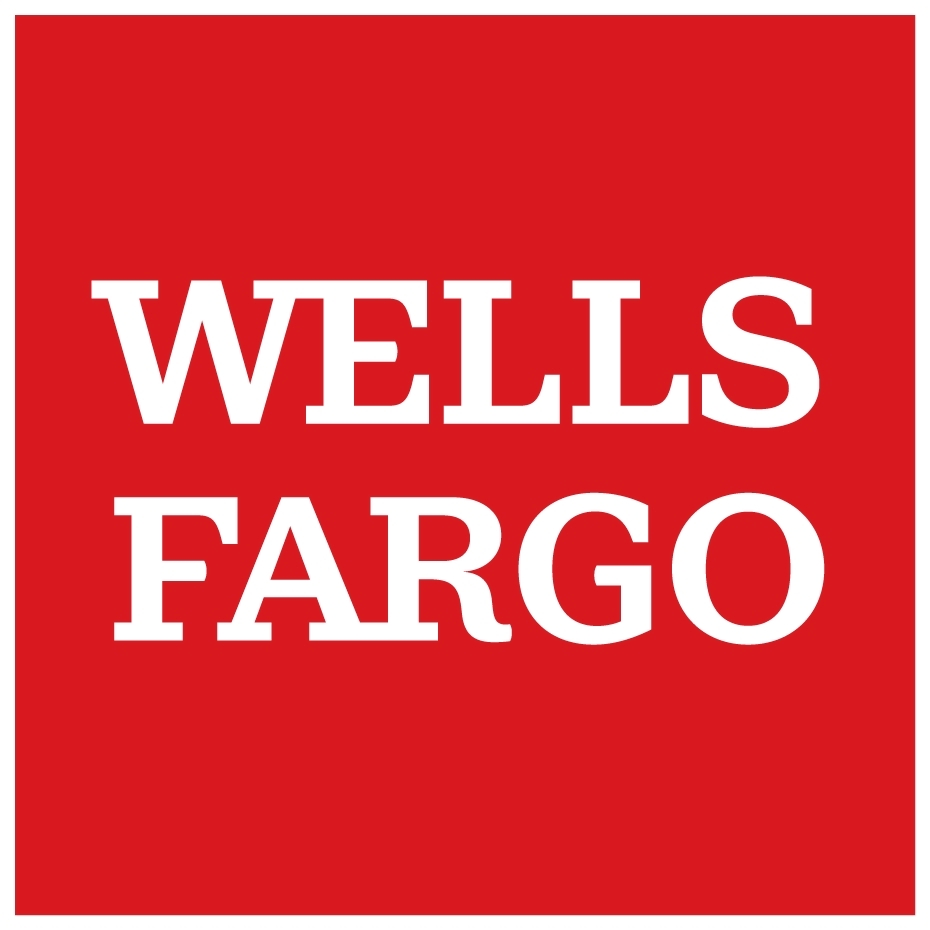 Raminder is a 15-year veteran of Wells Fargo Bank. As a Community Relations Senior Consultant for Wells Fargo's Corporate Philanthropy and Community Relations Group, Raminder supports Wells Fargo's commitment to serving the underserved community in the East Bay by developing and strengthening relationships with nonprofits, community leaders and elected officials to achieve economic stability for low-to-moderate individuals and families. Prior to this role, she served in Audit & Security as a Senior Audit Leader and was a member of its Diversity Council.
Raminder creates opportunities to promote self-sufficiency by organizing financial education seminars and promoting Wells Fargo as an employer of choice. In addition, she works closely with nonprofits to leverage resources available to them within the Bank including grants and loans. Raminder sits on the Oakland Workforce Development Board, Mandela Partners board and advisory board for Working Solutions.
Raminder has an MBA from Santa Clara University, where she was a pioneer in creating its Women in Business group and annual conference. She has an Undergraduate degree from Cal State East Bay. Raminder is also a member of Community Relations Diversity, Equity & Inclusion Council.
Distinguished Host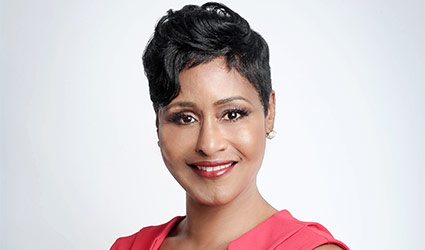 Alicia Mayo
KRON 4, iHeartMedia, CBS Radio/TV

Alicia Mayo has an eclectic background nurtured by the middle-class, educated, multi-racial, and complex diversity of San Francisco along with deeply rooted urban soul history of Bay Area black life. Her younger years were topped off with sprinkles of Hip Hop culture born and raised in San Francisco's predominantly black Fillmore, Potrero Hill, and Bayview neighborhoods.
Alicia studied at San Francisco City College, College of San Mateo, and finally earned 2 AA degrees from Laney College in Oakland, in Media Communications and Liberal Arts. She began to find her true passion in media and transferred to San Francisco State University earning her BA in Broadcast Electronic Communication Arts. Alicia is now considered a news "Power Producer," (KRON 4 TV News Director, Aaron Pero) as a news reporter, anchor, and editor with experience working for KCBS news radio (7 mil.), iHeartMedia, and more than 50 radio station affiliates in the Pacific Northwest heard by more than 4 million people.
Alicia enjoys serving Bay Area communities, especially marginalized, low income families with limited resources. She is the proud Creator and Executive Producer of The Bay Area Mental Health Hour.

Distinguished Speakers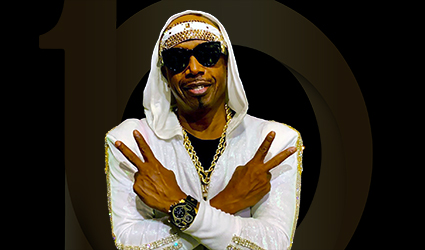 MC Hammer
American Icon, Entrepreneur, BRIDGEGOOD Advisor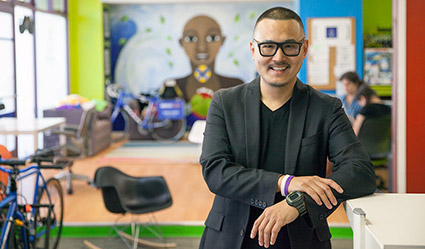 Shaun Tai
BRIDGEGOOD
Shaun Tai is the Executive Director of BRIDGEGOOD, an award-winning design studio dedicated to enhancing tech literacy and opportunity among Entrepreneurs and Student Designers. Shaun also leads the direction and product strategy for BRIDGEGOOD.com, a web application that connects overlooked talent to professional opportunities. The platform is supported by Google.org and the Golden State Warriors Community Foundation.
Shaun received an MA in Architectural & Urban Design and a BS in Advertising from San Jose State University. Prior to SJSU, he graduated with honors from Cal State East Bay with a BA in Digital Arts and was named "Distinguished Young Alumnus" of the academic year 2015. In September 2016, Diablo Magazine ranked Shaun #6 in their prestigious 40 Under 40 campaign. In March 2017, SF Business Times named Shaun 40 Under 40 alongside the Bay Area's brightest CEOs and Directors. In April, Cal State East Bay recognized Shaun as a 40 Under 40 "Civic Service & Activism" Recipient, Class of 2017.
Currently Shaun is leading a $6MM capital campaign for BRIDGEGOOD Design Studio to ignite job creation and community growth among design students, nonprofits, and small businesses.
Entertainment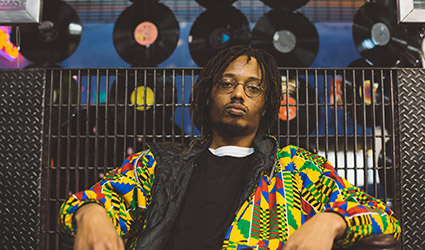 Normtronics
Music Producer & DJ

Christopher "Normtronics" Norman is a music producer and DJ from Willingboro, NJ and now resides in Oakland, CA. Normtronics combines an early 2000s Dillaesque production style and combines it with instrumentals and breaks that sound that they're derived from both jazz even a bit of house. He breaks away from the common lofi sound saturation of modern production and pursues a style that heavily samples an array of genres. Normtronics even ties a classic hip hop drum pattern style with sampling that sounds it's cut from deep house. Nujabes and Dilla influences are strong in his music.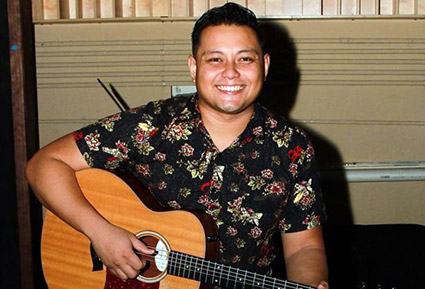 Mr Mego
Singer - Songwriter
Mr Mego has physical roots in the Bay Area, California, but his cultural perspective and values are that of island influences from Guam, Hawaii, and the Phillipines. Constantly reminding us of how he is a singing and writing powerhouse out in the Bay Area through his music, Mr Mego is changing the face of Reggae by twisting it with Pop, RnB, Rock, and other popular genres. The songs that he brings to life, clearly have their own identities and always have a different groove every time to capture all different tastes in music. Mr Mego has been an established musician not only in the physical music scene, but in the internet music scene, garnering over 3.5 million views on YouTube under the alias of SMegofna. The growing popularity for Mr Mego not only exists in the Bay Area, but it spans across the islands of Hawaii, Guam, Saipan, and many more.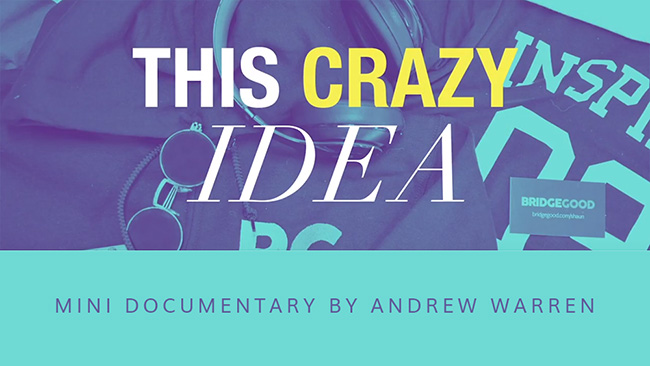 This Crazy Idea
Mini documentary by Andrew Warren
Traces the birth and launch of Oakland Digital and BRIDGEGOOD. Shaun Tai has had a dream of launching a social enterprise: fueled by a passion of creativity and technology for good. With host Beatriz Martinez.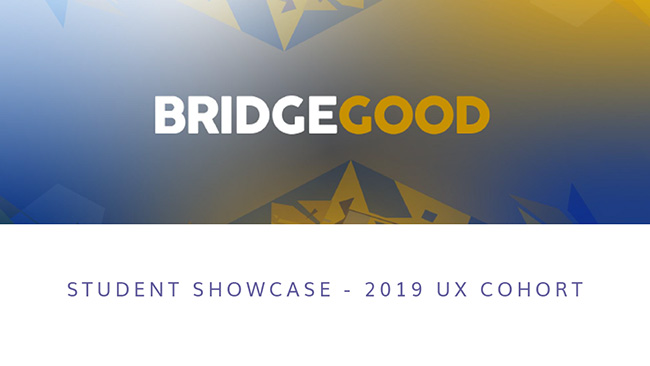 Student Showcase
2019 UX Cohort
Meet and greet with BRIDGEGOOD's summer 2019 student graduates. View their work, discover their talent, and learn why design inspires and motivates them. Features projects launched during the UX Apprenticeship.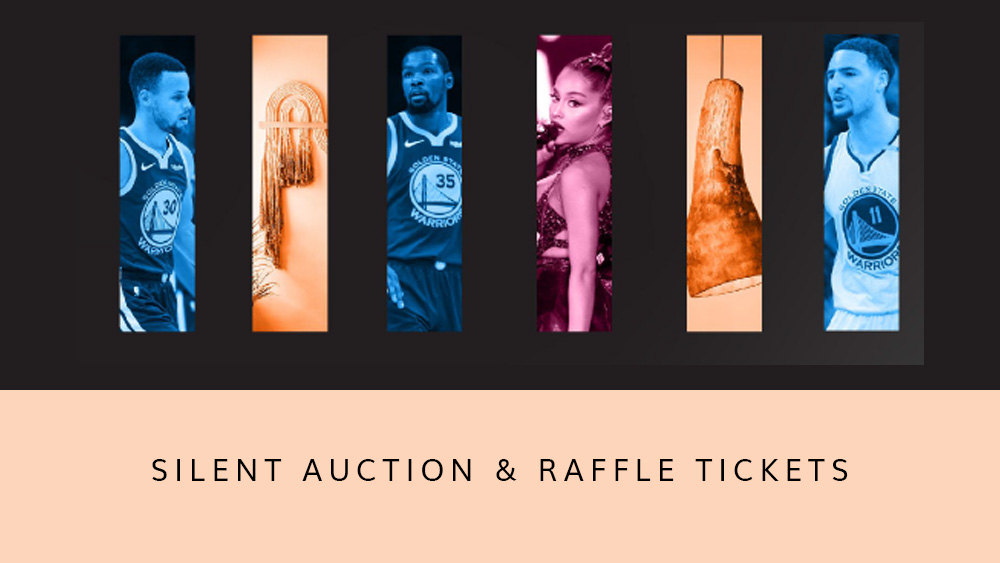 Silent Auction & Raffle Tickets
Make an Impact
Bid on silent auction items including Golden State Warriors & Raiders signed merch, Original Artwork from Etsy and Wilson Tai, Ariana Grande Suite Tickets at Chase Center, and more. Purchase raffle tickets, just $20 for 5 tix for your chance to win one of six baskets valued at $750. Items from Numi Tea, Rock Wall Wine, Ghirardelli Chocolate, and so much more!
Champions and Supporters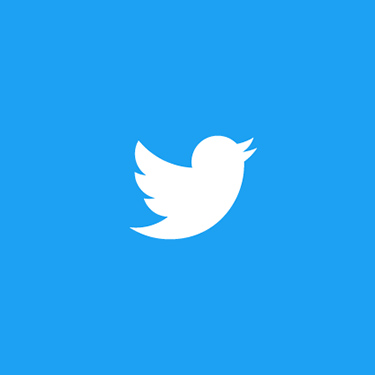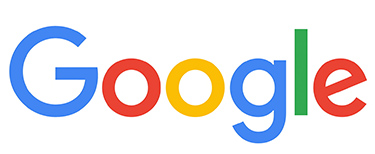 BRIDGEGOOD
2019 Board of Directors
Chelsea Seabron, President
Linda Poeng, Treasurer
Erica Hong, Secretary
Kevin Louie
Martin Kojnok
Lisa Sy
Michael Shih
TiYanna Long
Brett Webb
Download & View Sponsorship Kit
Shaun Tai | 510-435-2945 | shaun@bridgegood.org
Media Access & Partnerships:
Yudy Orellana | 510-435-2945 | yudy@bridgegood.org
Learn about our work:
We look forward to celebrating leadership and inspiration with you!
#TheInspirationContinues