Description
Whatever you're doing on Saturday, September 7th, cancel it! There is no date night, party, or concert in San Francisco more fun or purposeful than the GLIDE Legacy Gala. And this year we are leveling up for our 10th anniversary!
Click the image above to watch the full Legacy Gala promo video!
Throughout the evening, guests will enjoy:
Tasting menus from top SF restaurants

Open Bar until 10:00pm

Custom poems onsite by Ars Poetica

Performances from the internationally renowned GLIDE Ensemble and the Change Band
VIP tickets are limited but VIP guests also get:
Exclusive Tasting Menus

Exclusive admission to the Fifth Arrow VIP Lounge

Pre-event VIP Champagne reception with GLIDE Legacy Awardees, Leadership, and other philanthropic city leaders

An extra hour of open bar (7:00pm - 8:00pm)

Early access to all of the above

Plus more!
The Legacy Gala — now the most established and well-attended event of its kind in San Francisco — annually welcomes more than 800 guests driven to make a difference in our city. The event honors two luminaries with the 2019 Legacy Awards for their social impact on the San Francisco community and their commitment to GLIDE.
2019 Rev. Cecil Williams Legacy Awardee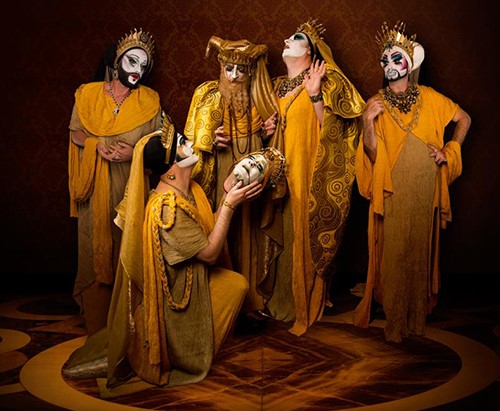 The Sisters of Perpetual Indulgence® are a leading-edge Order of queer and trans nuns. They believe all people have a right to express their unique joy and beauty. Since their first appearance in San Francisco on Easter Sunday, 1979, the Sisters have devoted their selves to community service, ministry and outreach to those on the edges, and to promoting human rights, respect for diversity and spiritual enlightenment. We use humor and irreverent wit to expose the forces of bigotry, complacency and guilt that chain the human spirit.
2019 Janice Mirikitani Legacy Awardee

International speaker and communication strategist Mpumi Nobiva has spoken at the White House, congressional fundraisers, corporate functions and nonprofit initiatives in several countries. Mpumi grew up in South Africa, and, at age nine, lost her mother to HIV/AIDS, leaving her orphaned like millions of other children in Sub-Saharan Africa. Reared in material poverty but spiritual wealth by her grandmother, she excelled in the first class of the Oprah Winfrey Leadership Academy for Girls in South Africa before coming to the United States to study. She currently holds a master's degree in Strategic Communications from High Point University and serves as the first alumnus on the Board of Directors of the Oprah Winfrey Leadership Academy for Girls in South Africa. As NationBuilder's first Leader in Residence, Mpumi is developing the digital infrastructure for Share Your Story Africa—an initiative inspired by her advocacy work uniting youth against HIV/AIDS and domestic violence in South Africa—all while sharing her powerful story at events around the world. She also is experienced in hosting events and facilitating workshops.


GLIDE Legacy Gala Auction on eBay!
The GLIDE Legacy Committee will host an online auction fundraiser on eBay featuring a variety of unique items that offer the ultimate in music, food, wine, travel, sports and lifestyle experiences!
100% of the evening's proceeds will benefit GLIDE programs.


Thank you to our 2019 GLIDE Legacy Gala Sponsors!