10th Annual Diversity Awards Ceremony and Soiree
Description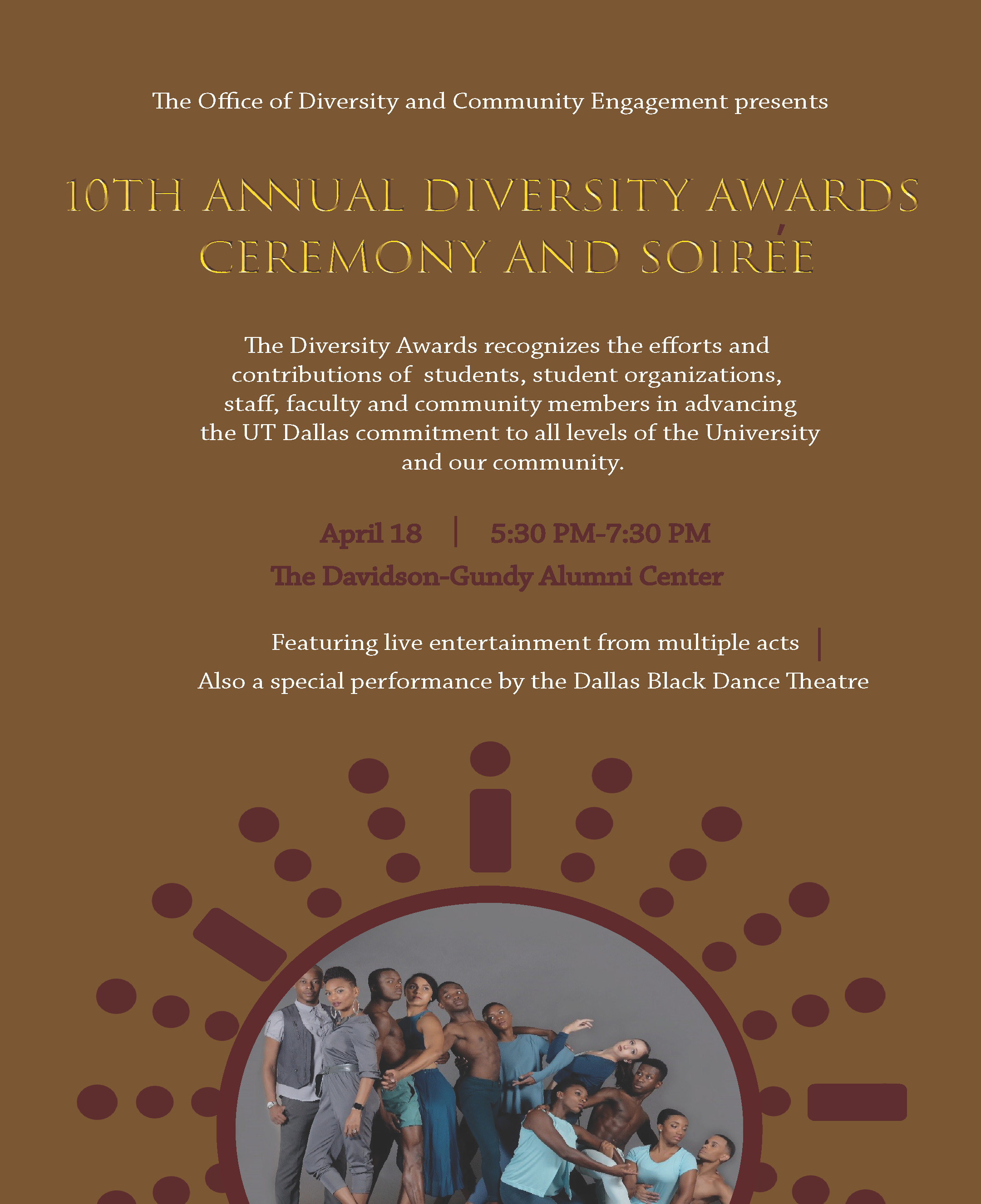 Each year the ODCE recognizes the contributions of UT Dallas faculty, staff, students, and community partners who advance the UT Dallas diversity mission, goals and programs. The Diversity Awards Ceremony and Soirée was established ten years ago to celebrate and highlight how diversity enables and empowers our community to reach the highest levels of excellence. The program is an extraordinary display of the accomplishments of champions of diversity and attended by more than 250 students, faculty, staff, corporations and community partners.
Attire:
Cultural or formal business attire encouraged

---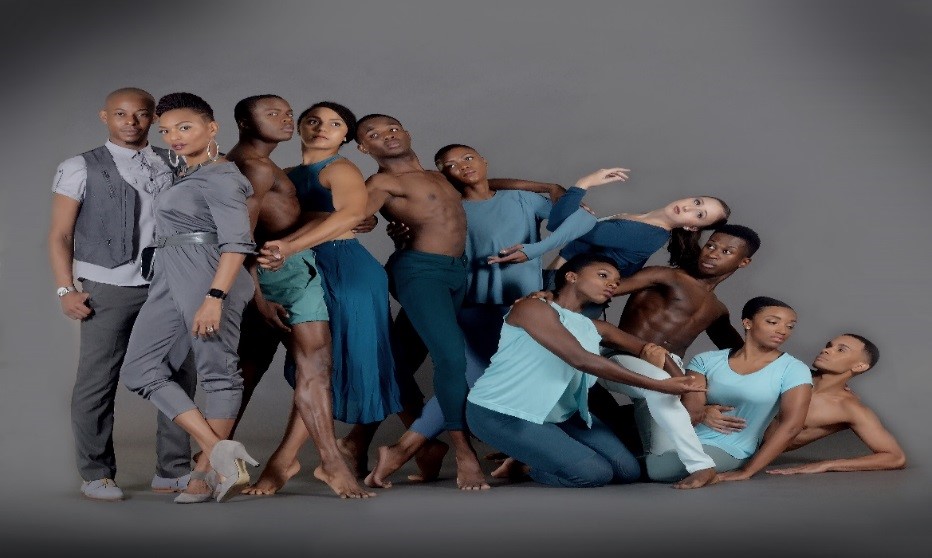 DBDT: Encore! Represents the next generation of Dallas Black Dance Theatre with dance performances of the highest level of artistic quality and relentless excellence. Founded in 2000 by Ann Williams, DBDT: Encore! is the professional training company for Dallas Black Dance Theatre, consisting of eight classically trained and highly skilled dancers from around the nation to keep up with demand and continue to serve its local community.
---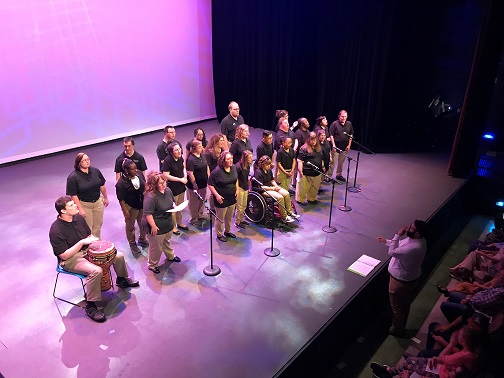 The My Possibilities Choir is a group of adults with disabilities that work every week to be better musicians! We have 34 of or HIPsters that participate in one of our two rehearsal times throughout the week. During rehearsals the HIPsters work on singing technique, articulation, and memorization of the lyrics. The choir is just a small part of what our HIPsters are involved in throughout the week! The HIPsters of the My Possibilities Choir spend everyday to relentlessly and courageously pursue their untapped possibilities in all areas of their life, including independence both in their own homes and the community, health and wellness, and vocational skills to prepare for the workplace. The hard work and determination of the HIPsters is what makes everything we do possible!