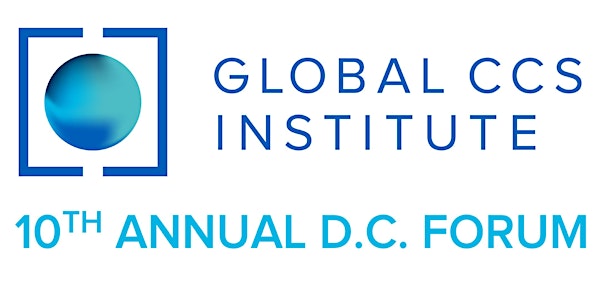 10th Annual D.C. Forum on Carbon Capture and Storage (In Person)
Event Information
Location
Ronald Reagan Building and International Trade Center
1300 Pennsylvania Avenue Northwest
Washington, DC 20004
Join the Global Carbon Capture and Storage Institute on June 16, 2022 for a day of networking, panel discussions, presentations, and more
About this event
The 10th Annual D.C. Forum is an opportunity for policymakers, industry leaders, NGOs, journalists, and financial institutions, to gather and discuss the rise of CCS, as well as the urgency of increasing support for the enabling conditions needed to take it to scale. We will explore topics such as recent U.S. policy developments, the role of finance, the importance of environmental justice and listening to frontline communities, and the latest on global carbon markets.
Logistics
This event is free to attend and open to the public. Participants have the option of attending either in-person or virtually. Note that only those who are fully vaccinated for COVID-19 are invited to attend. Facemasks are optional, pending DC government requirements.
In-person registration can be completed below.
Who We Are
The Global Carbon Capture and Storage Institute is an international think tank whose mission is to accelerate the deployment of carbon capture and storage (CCS) as an integral part of the net-zero emissions future. You can read more about our work by visiting: www.globalccsinstitute.com
Questions?
Contact:
Jessica Oglesby
Senior Communications Lead, The Americas
jessica.oglesby@globalccsinstitute.com
Agenda
8:15 – 8:45
Arrival and Networking Coffee [In Person Only]
Coffee, tea, and refreshments will be served
8:45 - 9:20
Welcome
Jarad Daniels, CEO at the Global CCS Institute, will set the stage for the day giving a brief overview of the history of the Institute, our new 5-year plan, and the future of CCS.
9:20 - 9:55
Keynote 1 – TBA
A high-level overview of the exciting developments in US climate and energy policy under the Biden Admin. Plus, looking ahead to the many opportunities on the horizon, such as the 45Q carbon tax credit, infrastructure spending, decarbonizing major industries, and the path to net-zero.
Format – TBA
Speaker – TBA
9:55 - 10:35
Vicki Hollub, President and CEO of Oxy
How do we get from 2022 to net-zero by 2050? Find out in this fireside chat with Vicki Hollub, who will discuss the role of CCS and the company's focus on direct air capture (DAC). She will also share how Oxy is advancing solutions to help other industries reduce their emissions in preparation for a lower carbon future.
Format – 20 min 'fireside chat' with Global CCS Institute CEO Jarad Daniels followed by 20 mins audience Q&A
10:35 – 11:05
Networking Break [In Person Only]
Coffee, tea, and refreshments will be served
11:05 – 11:50
Environmental Justice, Frontline Communities, and CCS
Environmental justice and the perspective of frontline communities needs to be a part of any conversation about CCS and climate action. Representatives from labor, local communities, and policy discuss what that looks like in practice. [45 min roundtable discussion]
Cecile Conroy – Director of Legislative Affairs, International Brotherhood of Boilermakers
Ann Marie Chischilly – Vice President for the Office of Native American Initiatives (ONAI) at Northern Arizona University, and Executive Director at the Institute for Tribal Environmental Professionals (ITEP)
Julius M. Redd - Principal at Beveridge & Diamond
Simone H. Stewart, Ph.D. – Industrial Policy Specialist, Climate and Energy Policy, National Wildlife Federation
11:50 – 12:50
Financing the Future
How can finance enable taking CCS to scale? A conversation about the challenges and opportunities in public, private, and hybrid models of funding for CCS development. [45 min moderated discussion followed by 15 mins audience Q&A]
Khalid Abedin, Supervisory Investment Officer, Department of Energy, Loan Programs Office
Jay Dessy, Strategy and Operations Senior Manager at Breakthrough Energy's Catalyst Program
Michael Brownlie, Division Director at Macquarie Bank
12:50 – 1:50
Networking Lunch [In Person Only]
Lunch will be served
1:50 – 2:25
Jonathan Pershing, Environment Program Director at the William and Flora Hewlett Foundation
Pershing will draw upon his experience in philanthropy, as Special Envoy for Climate Change at the U.S. Department of State, and as lead U.S. negotiator to the U.N. Framework Convention on Climate Change to discuss the importance of CCS in reaching global climate goals and what's needed to ensure that these technologies are adopted to help ensure a healthy, sustainable future for all. [20 mins prepared remarks followed by 15 mins audience Q&A]
2:25 – 3:05
CCS Technology
A series of ten-minute presentations on some of the top technological developments and innovative business models from across the CCS spectrum, highlighting the diversity solutions and highlighting the incredible momentum of these innovations. [10 min presentations]
Mike Belenkie – Advantage Energy Ltd, CEO and President
Kári Helgason – Carb Fix, Heard of Research and Innovation
Speaker TBA – Svante
3:05 – 3:35
Networking Break [In Person Only]
Coffee, tea, and refreshments will be served
3:35 – 4:20
The Latest on Carbon Market Policy
Expert discussion on the ever-changing global landscape of carbon markets from the perspective of industrial emitters, carbon brokers, and policy makers. [45 min moderated discussion ]
Ariel Handler – Senior Vice President, Commercial Structuring, NextDecade
Gregor Schwerhoff - Economist, International Monetary Fund
Maris Densmore, Director, Engineered Solutions, American Carbon Registry
4:20 – 5:05
Around the World with GCCSI
CCS is gaining traction across the globe. Hear from senior Global CCS Institute leaders on the status and areas of growth for CCS in their region. [45 min virtual panel discussion]
5:05 – 5:20
Closing Remarks
Date and time
Location
Ronald Reagan Building and International Trade Center
1300 Pennsylvania Avenue Northwest
Washington, DC 20004