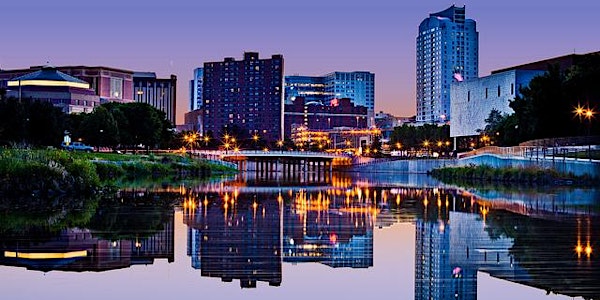 10th Annual Co-Occurring Disorders Symposium "Together Again!"
10th Annual Co-Occurring Disorders Symposium "Together Again!" January 26 - January 28, 2022 Rochester, MN
When and where
Location
Best Western and Empire Event Center in Rochester, MN 1517 16th Street Southwest Rochester, MN 55902
Refund Policy
Contact the organizer to request a refund.
Eventbrite's fee is nonrefundable.
About this event
IMPORTANT - COVID Preparedness Plan Updated 1.17.2022
As of November 2, 2021, the Committee implemented a COVID Preparedness Plan. In order to attend the 10th Annual Co-Occurring Disorders Symposium, attendees and vendors will need to show proof of COVID-19 vaccination or proof of negative COVID-19 test completed within the past 72-hours. If documentation of either is not provided at check in, attendees and vendors will not be allowed to attend the conference and refunds will not be issued.
In addition, on January 15, 2022, the city of Rochester imposed a mask mandate. Face masks are required in all indoor places that the public can access. This started on January 16, 2022 at 6 am and is set to expire on February 7, 2022 at 11:59 pm. Therefore, masks will be a requirement for all participants at the symposium. Here is a link to an FAQ provided by the City of Rochester. https://www.rochestermn.gov/home/showpublisheddocument/3282
As this mandate was created out of the committees control, we will not be offering refunds.
Tickets
Tickets are on sale until January 19, 2022 at 5:00 pm.
Vendor Registration:
Register and pay to be a vendor on Eventbrite!
$200 – Vendor Fee and 1 Person
$250 – Vendor Fee and 2 People
Vendor spots are available at the conference from Wednesday, January 26 at 12 pm to Friday, January 28 at 12 pm. All meals and refreshments for the vendor are included in the fee.
If you wish to add a 2nd person, then register for Conference Vendor Registration Fee Only - 2 people. No more than two per table can be registered.
The fee does not include conference sessions or continuing education credits. All individuals wishing to participate in the education component need to register separately. Conference vendors/exhibitors will be on a first-come, first-served basis. Space is limited and an adjacent vendor room will be provided which will be secured after hours. Vendor/Exhibitor registrations will be accepted immediately until gone regardless of your last years' participation. No vendor/exhibitor registrations will be accepted after January 19, 2022.
If you have questions, please contact dwright@wrightandassociatesllc.com
Accommodations:
**This years conference will be held in Rochester, MN. We hope to be back in Owatonna in 2023!**
Best Western Rochester Hotel
1517 16th St. SW, Rochester, MN 55902
Hotel Direct Number: 507.289.8866 - Use to Reserve Rooms
The room rate is $79.00 per night for conference attendees. Deadline to receive the conference room rate is on or before January 21, 2022 at 4:00 pm.
If you would like to reserve a room you MUST call the hotel directly at 507.289.8866 and mention the Co-Occurring Disorders Symposium. If you register through other booking venues the hotel may not honor the discount.
Please note that reservations for the conference block at the Best Western may fill up before the deadline date, so don't delay.
Conference Agenda:
Registration begins 45 minutes prior to the start time listed above.
Wednesday, January 26, 2022 - 5:30 pm to 7:30 pm
5:30-7:30
Pre-Conference Presentation "Serving Veterans in a Crisis from a Total Perspective" with Hon. Judge Ross Leuning, JD, Steve Lansing, PhD, MSW, LICSW, Preston Selleck, JD
7:30-8:30
Conference Reception In Adjacent Conference Reception Room
Thursday, January 27, 2022 from 8:00 am to 4:30 pm
7:15-8:00
Sign-In/Breakfast Entrance and Conference Hall
8:00-8:15
Opening Remarks with David Wright, MSW, LICSW and Steve Lansing, PhD, MSW, LICSW, Master of Ceremonies
8:15-8:30
"The Ron Amdahl Award for Excellence in Achievement"
8:30-10:00
Session I "The Assessment and Treatment of Co-Occurring Eating Disorders and Substance Use Disorder" with Alyssa Kalata, PhD
10:00-10:15
Break - Refreshments Provided
10:15-11:45
Session II "The Ethics of Harm Reduction: "Do No Harm" with Thad Shunkwiler, LMFT, LPCC, ACS, CCMHC, NCC 1.5
11:45-1:00
Lunch Served in Conference Hall
1:00-2:30
Session III "Certified Community Behavioral Health Clinic (CCBHC)-What Is It and How Does It Improve Care and Access?" with Scott Westbrock, MSW, LICSW
2:30-2:45
Break - Refreshments Provided
2:45-4:15
Session IV "Understanding and Addressing Post Pandemic Trauma Impact" with Kenneth Roberts, MPS, LPCC, LADC
4:15-4:30
Day 1 Wrap-Up with Steve Lansing, PhD, MSW, LICSW
4:30-5:30
Break/Check-In Conclude for Day
5:30
Evening Meal (On Your Own)
Friday, January 28, 2022 - 8:00 am to 12:00 pm
7:15-8:00
Sign-In/Breakfast Entrance and Conference Hall
8:00-9:30
Session V "Treating The Unique Needs of Pregnant Women with Co-Occurring Disorders" with Ann Lansing, MPH, BSN, RN, CARN and Mary Ann Kachelski, BSN, RN
9:30-9:45
Break - Break On Your Own
9:45-11:15
Session VI "Realistic De-Escalation and Crisis Intervention" with Megan Schueller, MA, LPCC and Sgt. James Schueller
11:15-11:30
Closing Remarks with David Wright, MSW, LICSW
11:30-Noon
Door Prize Drawing/Adjournment with Steve Lansing, PhD, MSW, LICSW
For a complete listing of presentation descriptions and faculty, go to https://schrc.com/2022symposium/
Continuing Education:
More information coming soon...