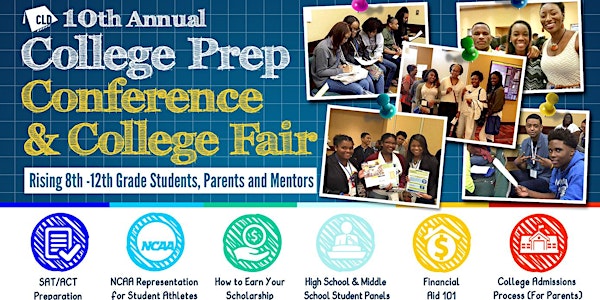 10th Annual CLD College Prep Conference & College Fair (#CPCBlueprint)
Location
Indiana Convention Center0
100 South Capitol Avenue
Indianapolis, IN 46225
Description
SAVE THE DATE!
August 26th
Imagine 1,600 plus students and parents gathered in one place gaining a comprehensive understanding of the entire college readiness process - how to work hard in school, how to apply for admission, from learning how to seek scholarships, and apply for financial aid, to gaining tips on how to excel and graduate from college. This is exactly what the Annual CLD College Prep Conference & College Fair provides.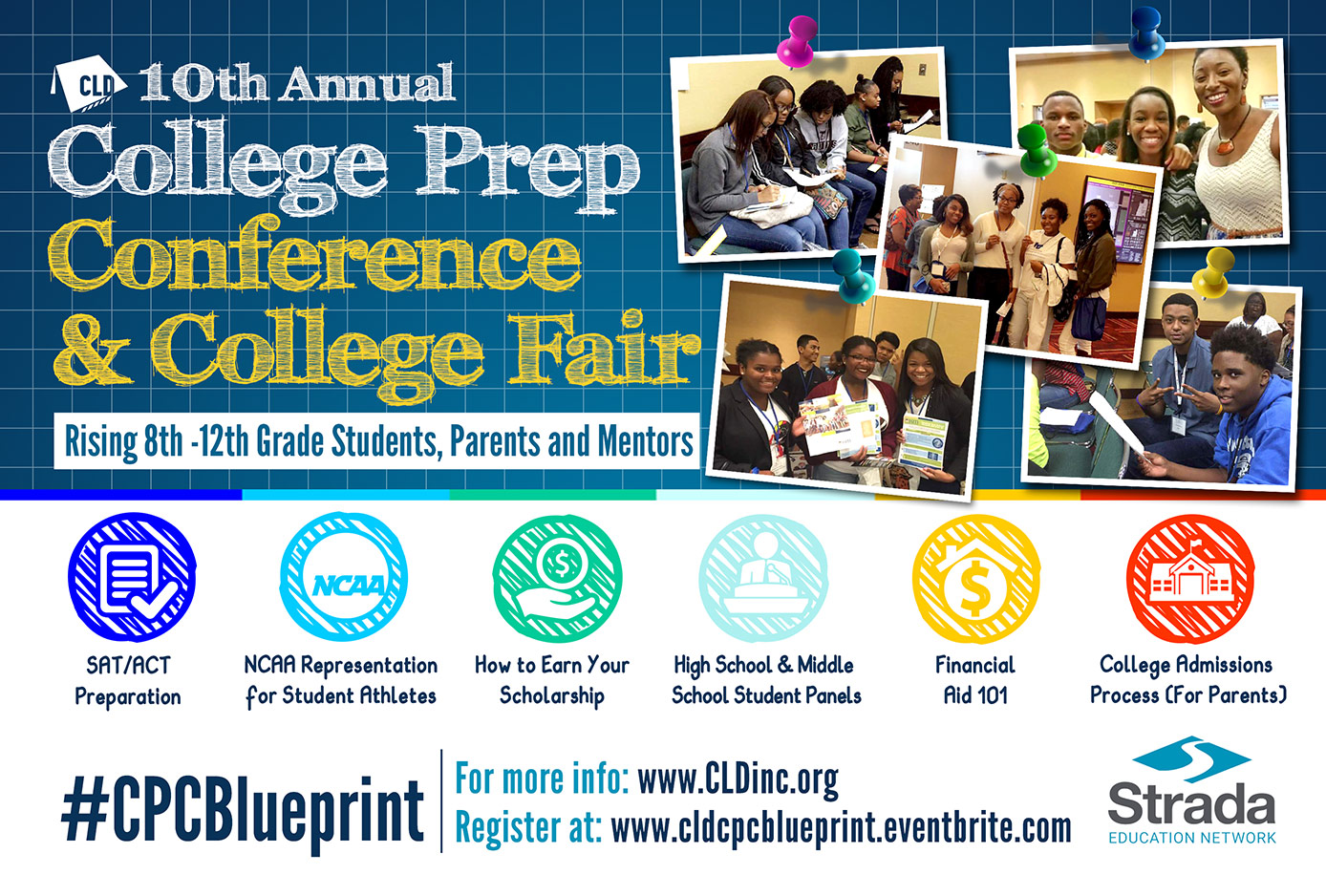 In collaboration with college and university administrators, CLD will expose students and parents throughout the state of Indiana to the idea of college as an available option and to the many opportunities that a college education affords. Breakout sessions such as Creating a Standout Application, Financial Aid 101, and Parent Purpose: Your Role in the College Admission Process, are just a few of the informative and interactive sessions that will be presented during this conference.
This conference will provide resources for youth and parents to help change behavior and values while guiding them to a self-directed path that will help them achieve in high school, enroll in and graduate from college, and gain employment in their career choice. Breakfast and lunch included.
Keynote Speaker:
Judge Tanya Walton Pratt
First African American Federal Judge in Indiana's History
Want to bring a group of students? Use the link below to download the Group Registration Form. All groups must complete the form.
https://cldinc.org/wp-content/uploads/2015/12/2016.Group-Registration.pdf

NO EXCEPTIONS. NO WALK-INS.