10th Annual Boston GreenFest Transportation Tomorrow Today Forum Registrati...
Sales Have Ended
Registrations are closed
Our registration process has officially closed. However, please get in touch with our office to see if there is a space for you! Please call: 617-477-4840.
Sales Have Ended
Registrations are closed
Our registration process has officially closed. However, please get in touch with our office to see if there is a space for you! Please call: 617-477-4840.
Description
Transportation Tomorrow Today Forum 2017
This forum is generously supported by: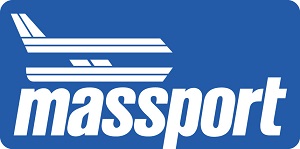 Transportation is one of our largest consumers of energy. What new methods of transit can we apply sooner than later to make a difference in our cities and our world?
Panelists will include:
Vineet Gupta
Vineet Gupta has been the Director of Policy and Planning for the Boston Transportation Department since 1998. He has seen many changes in the city's transportation and is working on several new initiatives. Mr. Gupta holds a Master of Architectural Studies and Urban Planning from MIT and a Bachelor of Architecture at the Center for Environmental Planning and Technology at Ahemdabad, India.
Chris Dempsey
A native of Brookline, Chris Dempsey was recently named director of Transportation for Massachusetts, a non-profit coalition of 50 organizations focused on transportation policy. Dempsey previously served as assistant secretary of transportation under Gov. Deval Patrick, where he the MBTA's Open Data initiative. Chris led No Boston Olympics, which advocated against the city's Olympic bid. He was named "2015 Bostonian of the Year" by Boston Globe Magazine for this effort. He is a daily MBTA rider, and has never owned an automobile.
Transportation for Massachusetts is concerned that access and economic opportunity are threatened by Massachusetts' aging and decaying road and transit system. It works with federal and state elected officials, advocates, and local civic and business leaders to push for better, smarter transportation polices statewide.
Mela Miles
Mela Bush Miles is the Chair of the Fairmount Indigo Transit Coalition and Lead Community Organizer for the Greater Four Corners Action Coalition. She works tirelessly for Transportation Justice in environmental justice communities. She has succeeded in increasing access to public transit by coordinating the community process to build 4 new train stations on a line previously scheduled to be shut down. She mobilizes residents and riders to stand up for fair and equitable transportation and has served as the Program Coordinator for On the Move: Greater Boston's Transportation Justice Coalition. Mela also serves on the Rail Users Network Board of Directors advocating for equitable rail service in North America.
Michael Cassetta
Michael Cassetta, President of Artistry and Industry as well as the Chief Technical Officer of 100th Grease Monkey, designed the Flowtration Station. This is the 100th Grease Monkey's flagship VO refinery / fueling station which will be deployed to restaurants and make VO fuel convenient for all involved. Restaurants will pour the waste cooking oil into the station; the station automatically refines it; and drivers fuel up with a credit or debit card just like any other gas pump.
Michael has been an environmentalist throughout his entire life. He comes from a long line of builders and doers: his maternal grandfather Michael Vietri helped to build the Callahan Tunnel; and his paternal grandfather Carl Cassetta worked in the Charlestown Navy Yards. His great uncle John Cassetta worked on cars his whole life, and currently runs Cape Coral, Florida's Hot Chili Rods. His father, James Cassetta, is President and CEO of Work, Inc., a nationally recognized pioneer in developing employment and community based programs for individuals with disabilities.
Nick Garzilli
Nick Garzilli is a leader in the tube transport industry. He is Founder and CEO of Hyper Chariot, developing a solar powered global autonomous hypersonic personal rapid transit network (PRT), eventually with door-to-door service. He was a candidate for Congress and in his research for improving the environment discovered a super environmentally friendly mode of transport ET3. He joined the ET3 Consortium April 2011 and by March 2012 he propelled the company into the spotlight. He was featured on national and international news including: BBC World News, Bloomberg, Breitbart and Los Angeles Times. Garzilli has been invited to the State Capital of Sacramento by Fiona Ma and had a private meeting with Elon Musk at Space X, the month before Musk announced Hyperloop. Garzilli also ran for West Hollywood City Council in 2013 advocating for solar powered PRT networks and did surprisingly well. Garzilli graduated from USC School of Theater in 2002. He lives with his wife Joanna and son Dominick in Los Angeles, CA.
Learn more about his company, hyperchariot.com.
Tim Lasker
Tim Lasker is the Sustainability Specialist for the MBTA and recently elected President of OPEIU Local 453 (Office & Professional Employees International Union). Since 2011, he has been heading up numerous innovative sustainable initiatives at the MBTA which is the fifth largest transit system in the country. Every year almost 400 million trips, totaling 1.85 billion passenger miles, are taken on the MBTA. This movement of people across Eastern Massachusetts results in significant environmental benefits to our region, and to all Massachusetts residents–whether they ride the MBTA or not. The MBTA's primary goal is to move people around the Boston metropolitan area. At the same time, the MBTA is evaluating its operations to ensure an environmentally friendly transit system with sustainable growth. The MBTA transit system affects our environment, and it is critical that we understand the impact it has on the communities it serves.
Peter Arpin, MODERATOR
Peter Arpin is a visionary entrepreneur, business leader, journalist, advocate and philanthropist, whose passion and expertise in sustainability has established him as a leading voice on leveraging sustainability for the environment, society, and economic prosperity. Peter has fostered his passion for journalism, media, and sustainability throughout his career by creating several different companies, ultimately leading to the founding of the Renewable Now Network (RNN) – a digital media platform and business marketplace - educating leaders and innovators in business, government, academia and philanthropy on leveraging sustainability to benefit the environment, society, and the economy. Through his weekly web radio show "The Business Side of Green", Peter breathes life into the business side of green through his fun and informative format and interview style, featuring sustainability innovators from business, government, academia, and philanthropy.
Peter Arpin is the fourth generation of Arpin family members to run Arpin Van Lines first established in 1900 by his Great Grandparents. He assumed his current responsibilities at Arpin International Group in 1989, and also oversees its Alaskan division. During his tenure at Arpin, the company has grown from a single company with annual sales of $5 million, to a group of eight companies with revenue in excess of $180 million. Peter also serves as a member of the company's Executive Committee and Board of Directors. In 2008, Peter became the President of Arpin Renewable Energy, LLC. This division is responsible for all internal environmental auditing across all Arpin Group companies. Peter currently leads a central group of five people working on low-carbon growth research and development initiatives.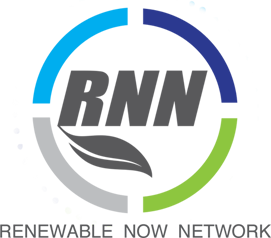 To register, please click on REGISTER on the upper right corner of this screen.
Thank you so much for joining us for our 9th Annual Boston GreenFest! This forum is only part of a much bigger whole - Boston GreenFest spans three days and three venues - Boston City Hall Plaza, Sam Adams Park and Faneuil Hall from August 19-21, 2016. Check out our website for more details.
Connections are what make the 10th Annual Boston GreenFest:
Use our blog and sign up for Boston GreenFest Group on Linked in. Hook up with Facebook and Twitter. Connect with your network of supporters and friends - please remember to include us in your emails and when you talk with your friends, family and colleagues!
We recommend that you arrive at our event by public transit or bike. If you need to drive to our event, we will provide instructions to reasonable-rate nearby garages.