Description
I would like to thank all my friends, family and clients who have supported me, my business, and my ARTasting events for the past 10 YEARS!!! Please join me on Saturday, February 20th as we celebrate 10 years in business.
It was 10 years ago on February 4, 2006 that ARTdeezine, LLC officially opened it's doors and we celebrated with a party at Warhouse 1310 in the Mission...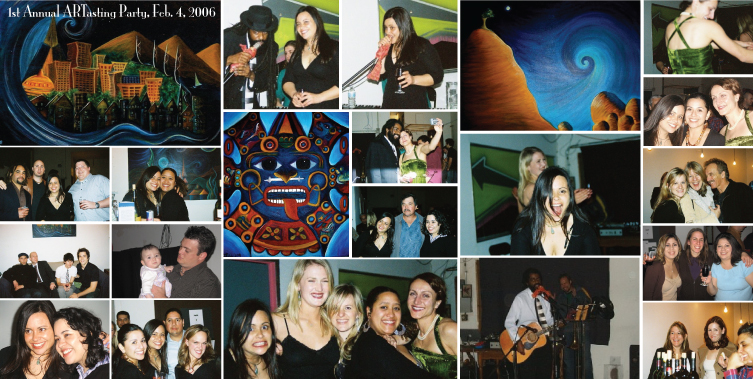 It was such a fun party it became an annual tradition and ARTasting was born. Each year we have showcased local art and music at differnt venues throughout the city and the Peninsula and celebrated the beauty and bounty of San Francisco and the Bay Area with delicious, local food and wine vendors. We also produced a calendar showcasing the art from each art show to be taken home by all event attendees. Its been an honor and pleasure to work with so many talented artists and artisans contributing to this annual event so thank you to everyone who has been a part of ARTasting throughout the years.
As some of you may know I am embarking on a new career and just started the CCSF Fire Academy. Becoming a firefighter is a life long dream of mine and if I don't go for it now I never will, so here goes! I will continue to run ARTdeezine (even after I graduate from the academy) but will put ARTasting events and the CoZone on hold for awhile or possibly perminently.
Please come out and celebrate with me as I close this chapter and start a new one. Be sure to come hungry because we will have a ***ROCK STAR TACO GUY*** serving yummy taco's on the back patio from 7-9pm. The bar is cash only and you must be 21 years old to attend.
Looking forward to having a fun evening with all of you... my wonderful friends, family, and clients who have been so supportive over the past 10 years!