Historic Mitchelvlle Freedom Park's 10th Annual Anniversary Forum will explore the economics of cultural foodways and how they have evolved.
About this event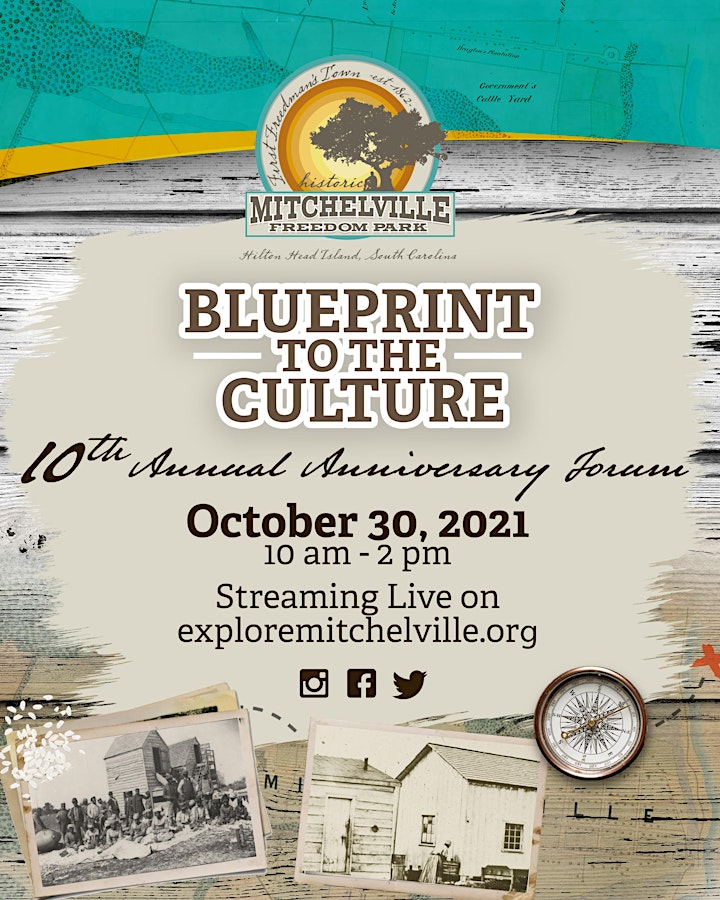 Organizer of 10th Anniversary Forum: Blueprint to the Culture
The triumphant and touching Civil War-era story of the rise of the first self-governed settlement for freedmen in the United States took place on Hilton Head Island. In 1862 during the chaos of the Civil War, thousands of enslaved people in the coastal Carolinas, Georgia, and Florida escaped to the Union fortification seeking freedom.  They built a town named Mitchelville. 
The achievements of the residents of Mitchelville were recorded for the nation to see.  While the battles raged across America, the war for freedom was won at Mithelville. 
Today the direct decedents of those who settled on Mitchelville, still live and continue the traditions of their ancestors.
For more information or to schedule a tour of Mitchelville visit exploremitchelville.org.