Step back in time this Christmas for an unforgettably magical 40's and 50's holiday party!
About this Event
Come celebrate the holidays with us and bring back all the warmth & nostalgia of a more simple time!
Experience an enchanting evening of dancing w/ your sweetheart (or maybe meet one!), amidst 1940s and 50s vehicles, movie set lights & props, re-enactors, sleighs, Christmas trees, a canopy of lights & the most sought after big bands including: The Hot Tomatoes and the (19 piece), Metropolitan Jazz Orchestra, William and the Romantics and the Flatirons Jazz Orchestra! On top of that, we will also be featuring a Rat Pack tribute with Frank Sinatra and Sammy Davis Jr.(coming straight from Vegas), The Satin Dollz (coming all the way from Hollywood) and the White Christmas Singers/movie cast!
A holiday spectacle of dazzling lights, festive music, and dancing that will bring back the feeling of Christmas, just like the ones 'you used to know!'
10th Anniversary Theme: "White Christmas: The Movie and the Music!"
* New sets
* New musical numbers
* New celebrity guest from the movie White Christmas: Lead dancer and Academy Award winner, George Chakiris!
* New scavenger hunt based on the movie, " White Christmas!"
Watch the most iconic films of the 40's/50's come to life as you sip a holiday cocktail and wander through The Columbia Inn and Novello's Night Club! You are going to feel just like you are in these legendary movies!
We'll have a re-creation of the stage from White Christmas for our main stage at the Ball with barn doors, massive Christmas trees…
We'll also have a re-creation of the entrance to the Columbia Inn, Pine Tree, Vermont, along with a Count Your Blessings fireplace lounge area! On top of that we'll have the WWII Stage Scene from the movie where Bing sings White Christmas!
And make sure to talk with our 1940's film stars that will be at the event this year! (The Haynes Sisters, Wallace and Davis) …they will have special clues and will tell you where to visit in the event that will lead you to solve mysteries and winning prizes!
The best part? You'll be celebrating this cherished era for a great cause! The 1940s Ball donates a portion of ticket sales to non-profits close to our hearts. We're proud to have donated over $102,000 to our charities.
You are not going to want to miss the big 10th-anniversary festivities!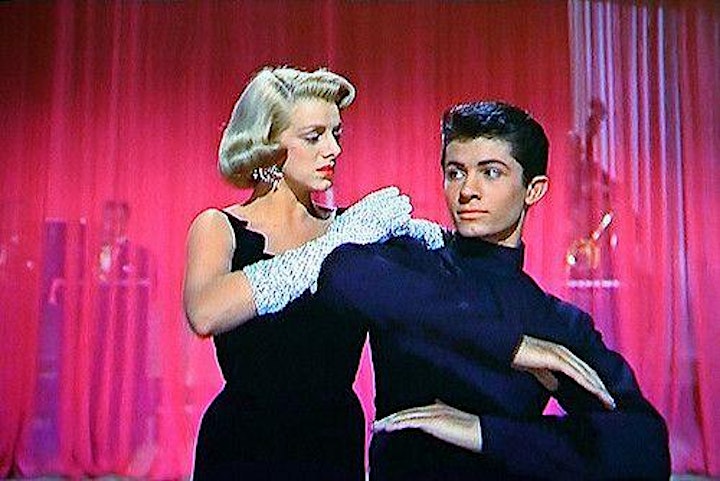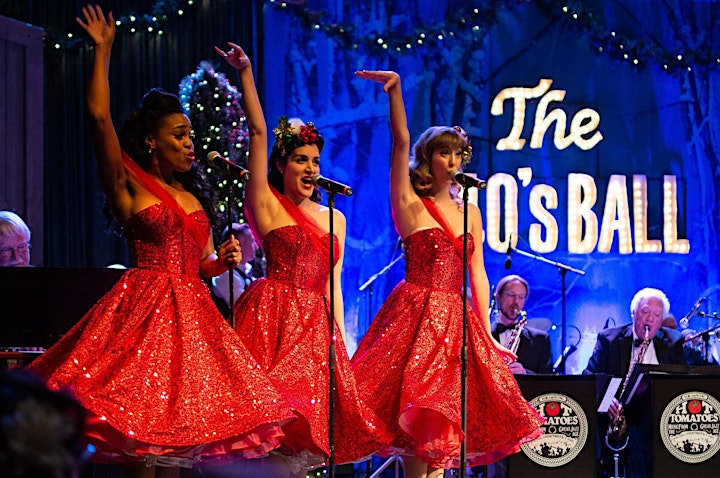 Seating & Tables
GA SEATING:
Except for Reserved Seating, this is not a seated event, however we will have plenty of table seating for dinner and to rest in between dancing and enjoying the activities throughout the event, on a first come first serve basis. These seats are not meant to sit throughout the event to watch the stage performances and cannot be reserved. If you require a seat throughout the event, we recommend reserved seating.
SENIOR SEATING AREA:
We will have a section of chairs by the stage for seniors over 65 on a first come first serve basis. There will also be room here for handicap seating.
VIP SEATING/RESERVED TABLES
(VERY limited, please purchase early):
If you would like a reserved table for your party to sit at throughout the event, we have limited 2-10 person shared tables. Please see reserved pricing above.
NOTE: ******* If you are bringing a WWII veteran please email info@1940sball.org to have them registered to be a special honoree. They will be honored from the stage and receive special comped VIP seating (guests accompanying WWII Veteran will need to purchase tickets).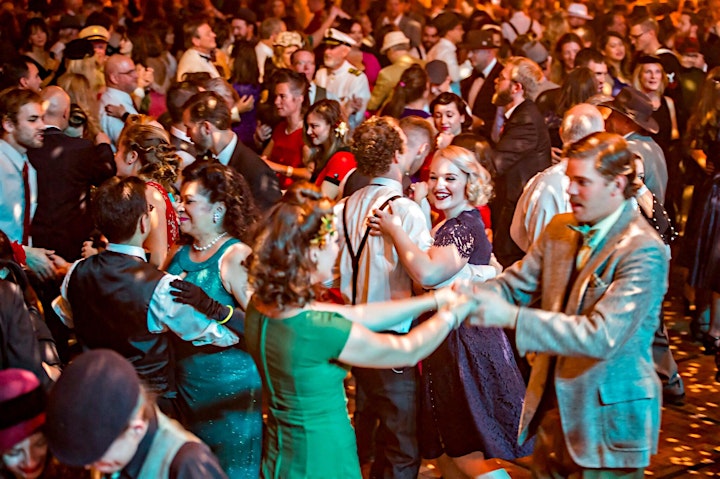 Other Information
Attire
We strongly advise 1940's and 50's holiday themed evening attire, party dresses and/or uniforms. Actual vintage dress is best, however if you cannot find period attire to wear, women can wear a modern dress that is cut like those from the era with vintage accents such as vintage jewelry and/or a flower in their hair and men can wear a modern suit that looks similar to those of the era with accents like a fedora, suspenders or a bow tie. MORE DETAILS here.
Refunds
Tickets are non-refundable. All sales are final and the event is rain, snow or shine. We do not offer refunds due to scheduling conflicts, illness, or other personal issues (under any circumstances). The value of an unused GA ticket can be applied to the summer or winter event the following year -- just email us at info@1940sball.org when tickets go on sale and we will look up your order and if they were unused we'll send you new tickets. You do not need to do anything now. *This must be done at least 1 month before the event you'd like to transfer to–requests less than 1 month out will not be accepted. VIP tickets can be transferred as well, however, you must let us know at least 1 week prior to the event you purchased tickets for so that we can cancel your catering order. Please email info@1940sball.org to set this up. VIP transfer requests after 1 week prior to the event will not be accepted.
To transfer your ticket to another person click here
Group Discounts
Group discounts are available for parties of 10 or more (General Admission only, we do not offer any discounts on reserved tables for groups). Please email us for details at info@1940sball.org.
Buying Tickets Offline
WE DO NOT SELL TICKETS BY PHONE OR IN PERSON
To Purchase Tickets By Check or Mail, please send a check with # of tickets to:
Please make checks payable to 1940's Ball NFP. When we receive your check, we'll email your tickets to you. Please include name and email address. If you don't have an email address, you can check in electronically at will call.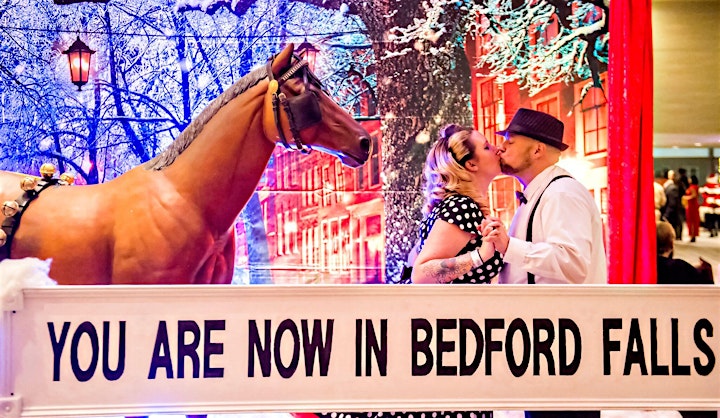 Stay Connected
Stay connected! Subscribe to the 1940's Ball newsletter and like our Facebook page for a more info about at our events.