10th Anniv. Chic Boutique Vendor Fair & 1st Vendor Awards 'In Royal Style'

Saturday, November 2, 2013 from 12:30 PM to 5:30 PM (EDT)
Event Details
 HEY VENDOR NATION...VENDOR SPACE IS FULL....
COME OUT NETWORK AT VENDOR FAIR
OR VENDOR AWARDS DINNER
SCROLL TO SEE OTHER OPPORTUNITIES 
"In Royal Style"
Saturday, November 2, 2013 -  12:30 to 5:30pm
'The Golden Shopportunity' 
Chic Boutique's Indoor, Upscale, Catered Affair for those with Flair! 
 VENDOR SHOWCASE 12:30-4pm
Beauty Workshops by ModelCall.com & Motives.com/LavishBloom

Health Workshops by Duanelle McDuffie, Registered R.N.

Beauty Business Workshop by Jamal Alston, One Crowning Glory, LLC
 & enjoy a Book Signing, with Baltimore's Afro American newspaper columnist,  Ms. Rosa 'Rambling Rose' Pryor
at the Vendor Fair 12:30-4pm
& 
Introducing Our All New Tribute to Vendors
VENDOR AWARDS
 Dinner & Fashion 4-5:30pm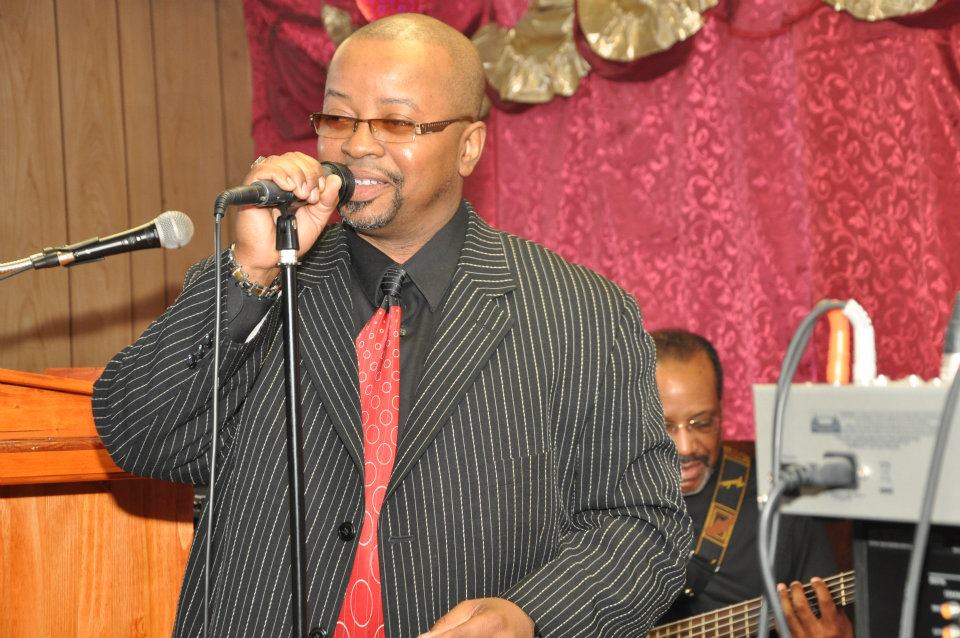 Master of Ceremony, Steven Turner, Praise Unlimited
AWARDS PRESENTATIONS
GUEST SPEAKERS

ENTERTAINMENT ~ FASHION SHOW, POETRY, MUSIC

 
   SPECIAL GUESTS/SPEAKERS
Keynote Speaker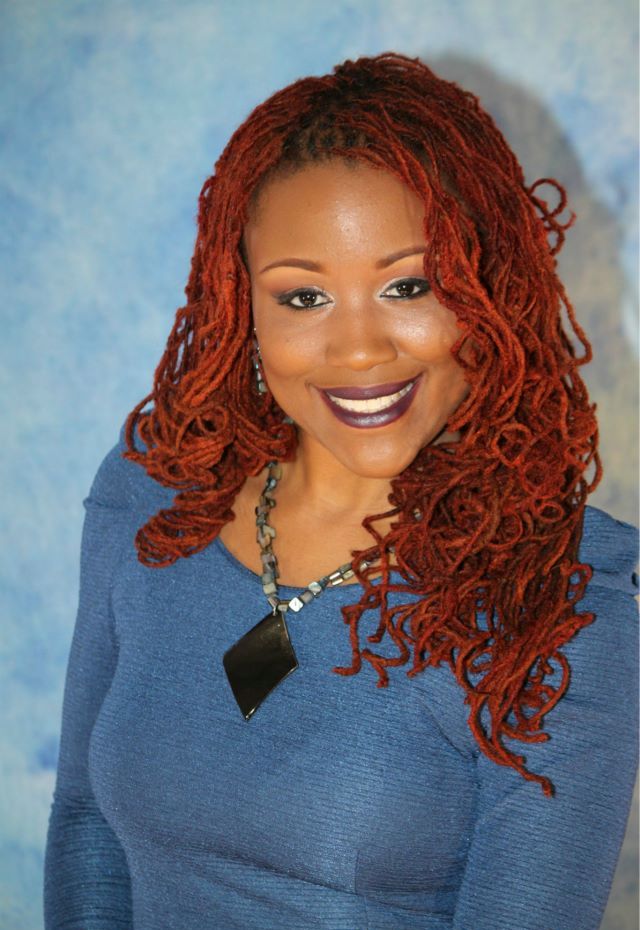 DeVonna Petree, Dream Coach, Author
   CHERYL SMITH shares her lupus story
Ki'CHELLA Ka'ROAR BOUTIQUE

POETRY PRESENTATION by
Brenda Wells, author, spoken word poet 
MUSICAL PERFORMANCE BY
QUINTEN 'Que' WHITE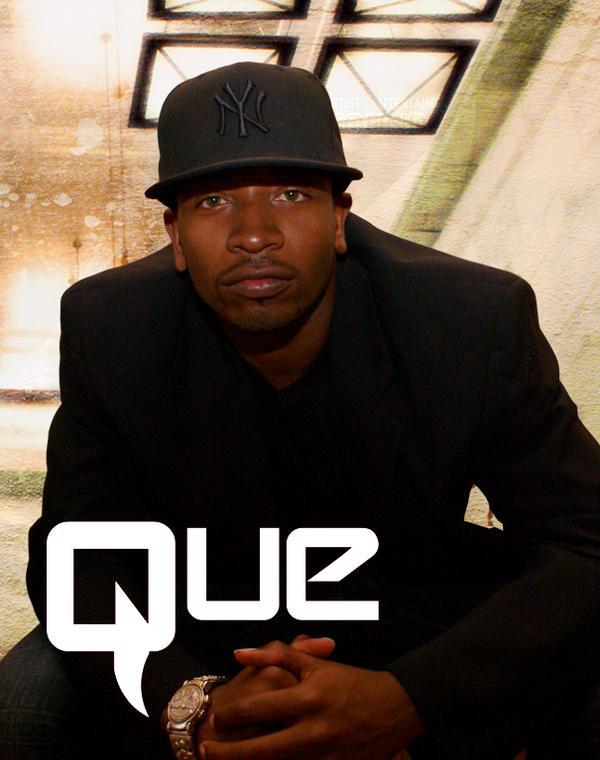 CELEBRATE WITH US AS WE PRESENT AWARDS TO AWESOME VENDORS
 **THE VENDOR OF THE YEAR AWARD**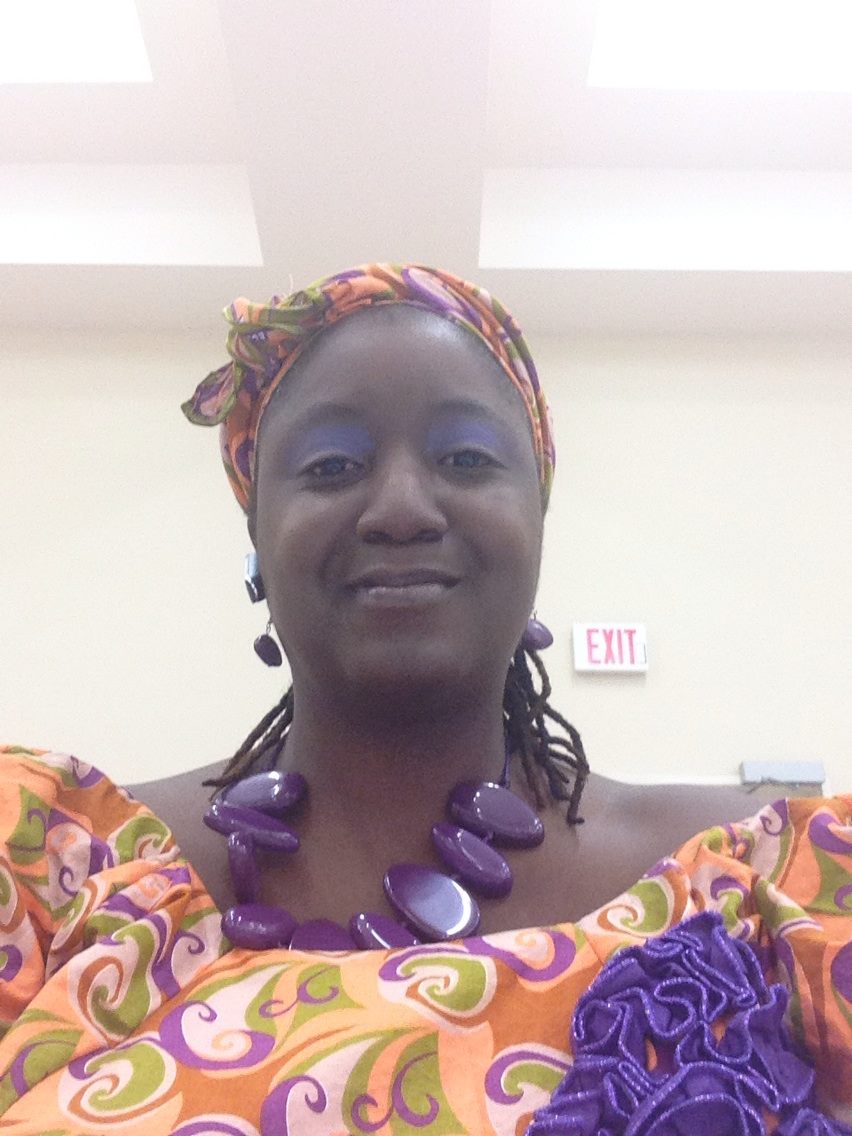 Ms. Darlene Kweme
Dee's Gems and Scents, Etc.
 and
The "NRoyal IMPACT Award" is Kim Hunt, of Accessory Queen - longevity/most events attended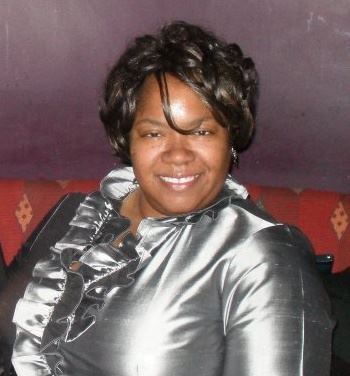 the "NRoyal IMAGE" Award is
Toni Hatton, of My Loveable Legs - for most visually creative display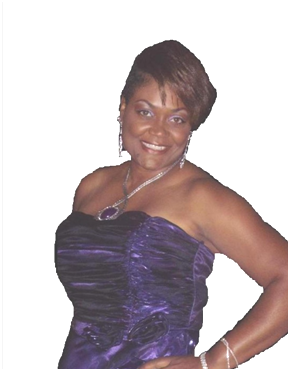 the 'NRoyal IMPRESSION" Award is Sharon 'I Am Lady Wellness' Williams, of Kingdom Health and Wellness, exceptional customer service, and follow-up technique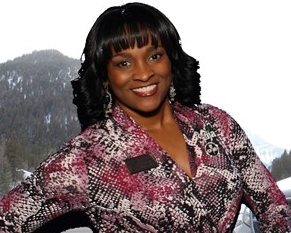 the "NRoyal IMPRESSION" Award  is Darlene Cannady, of Traci Lynn Jewelry - superb customer service, customer engagement
 MVV - Most Valuable Vendor Award is Sherryl Gilchrist, of
Lasting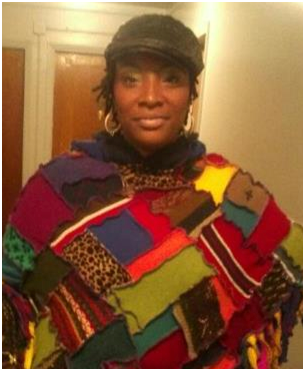 Impressions 
Team Player, always there supporting
being a good sport!
Enjoy lite fare by R C Coates Catering, a delicious dinner menu by Mr. Rob's Catering, & dessert by Ramona's Cheesecakes & Such, Sweet Treat (tea's) by Tondria, Designer Cake by Divine Dzine Sweets       
 Support this event THROUGH SPONSORSHIP OPTIONS... 
PROGRAM Sponsorship - company name in program booklet, business cards/promotional item in gift bag and on information table, social media promotion, business mention at event, mention in social media posts ($50) includes 3 DINNER TICKETS A $75.00 VALUE
SMALL/VENDOR BUSINESS Sponsorship - receive business listing and/or company logo in program, company mentions social media promotions, framed company name/logo posted throughout event venue ($150 - five available); includes 1 TABLE AT AWARDS DINNER - 8 TICKETS; A $200.00 VALUE - CALL FOR CODE TO REGISTER YOUR NAMES)
CORPORATE Sponsorship - company business cards or promotional item in gift bag, business listing/logo in  program, on social media promotions, company banner at event, company logo on photo backdrop, lovely pictorial limited edition 10th anniversary Chic Boutique calendar ($1500 - five desired; includes 3 TABLES AT AWARDS DINNER - 30 TICKETS; A $750 VALUE) CALL FOR CODE TO REGISTER YOUR NAMES)
COUPON/BUSINESS CARD/PRODUCT Sponsorship In gift bag (FREE; includes 2 vendor fair tickets) 
 PLEASE SEND  DONATION OR CONTRIBUTION TO ATTN: D.F. MCDUFFIE, MAIL TO: QC/NRF, 2021C PULASKI HIGHWAY, #72, HAVRE DE GRACE, MD 21078, BEFORE OCT 28!  THANK YOU SO MUCH FOR YOUR GENEROSITY & KINDNESS!
 WELCOME 
VENDORS
 www.endorsedbyjerha.com - LaWanda
www.scentsy.com - Karen
www.tracilynnjewelry.com - Gloria Meriweather 
www.nchantment.com/a/footefashion - Shelley
www.mythirtyone.com/244426 - Ginger
www.lovinmybag.miche.com - Charlene
www.deesgemsandscentsetc.com - Darlene
www.myloveablelegs.com - Toni Hatton
www.thickmystique.com - Kavara
www.paujoboutique.com - Paula
www.onecrowninggloryllc.com - Jamal
Me & Jesus Tshirt Company - Ryan
Ann's Travel Boutique - Ann
www.TrendeeChikfashions.com  - Natasha
www.facebook.com/LoviesLuxuriousJewelry - Carlene
www.kichella.com Kichella KaRoar Boutique
www.seacrets.com - Nicole & Robert
www.marykay.com/kelli_j - Kelli
www.slumberpartiesbykimberlycromwell.com
www.naturalworldessentials.com - Nickola
www.perfectlyposh.us/5094 - Samantha
SunShine Creations by Phil
It's Different 2 - Valeria
Scarves by Ashlie - Ashlie
Sugar Love Desserts - Ahlora
Jolyco's Boutique - Joceline
It Works - Jennifer
Madam J Products - Ms. James
 Note: Vendor Tables End at 3:30pm, No Vendors are Open During Dinner
 AWARD WINNING VENDORS SHOWCASE  
Kim Hunt, Accessory Queen
Darlene Kweme, Dee's Gems & Scents Etc.
Toni Hatton, My Loveable Legs
Darlene Cannady, Traci Lynn Jewelry
Sherryl Gilchrist, Lasting Impressions
Sharon Williams, Kingdom Health and Wellness
GENERAL ADMISSION & FASHION SHOW TICKETS ONLINE OR AT THE DOOR
ABSOLUTELY NO AWARDS DINNER TICKETS AT THE DOOR 
SPONSORS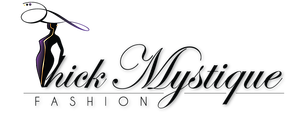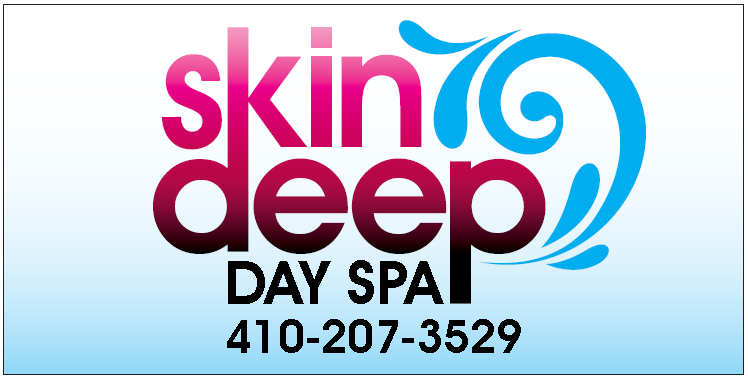 PRESS COVERAGE
BALTIMORE AFRO AMERICAN NEWSPAPER, ROSE 'RAMBLING ROSE' PRYOR

RAZORS EDGE MAGAZINE
The BENEFACTOR THIS YEAR IS FOCUSED ON HEALTH SPECIFICALLY "LUPUS"  awareness --- Lupus Foundation of America, www.lupus.org DC/MD/VA Chapter.  We're also serving as a collection site for small essential baby items for homeless moms & newborns of RockaMyBaby Pregnancy Support Center. Chic Boutique will also serve as a collection site for RMB's 2nd annual Coats for Kids campaign, to collect infant snowsuits. RMB is part of Agape House supporting homeless/low income moms & newborns, providing baby items, food, housing assistance and more.  http://www.rockamybabypregnancysupportcenter.org/         
Live Your Life, Like It's Golden!
Fashion~Food~Fun...Always Mix!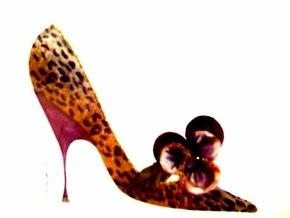 D Shelley McDuffie, Event Coordinator
Owner, Quad Creations dba NRoyalFashion
NRoyalFashion sponsors Chic Boutique 2013
2021C Pulaski Hwy #72 Havre de Grace, MD 21078
443.415.4777
nroyalfashion@hotmail.com
Follow @nroyalfashion/Twitter
Follow @dfmwrites/Instagram
www.myspace.com/nroyalfashionevents
www.nroyalfashionevents.webs.com
http://www.meetup.com/nroyalfashion
Every day we're given a canvas to paint upon, & the chance to lavish our surroundings with the best...let us see your best work...never settle for less. Bring your 'A' game! Strengthen the areas you want to improve, & Learn at your own pace...BestFooteForward
Have questions about 10th Anniv. Chic Boutique Vendor Fair & 1st Vendor Awards 'In Royal Style'?
Contact NRoyalFashion
When & Where

Womens Club of Catonsville
10 St. Timothy's Lane
Catonsville, MD 21228


Saturday, November 2, 2013 from 12:30 PM to 5:30 PM (EDT)
Add to my calendar
Organizer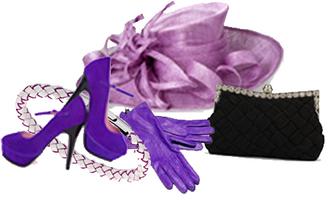 Creating specialty events for your personal or business special occasion or fundraising needs.
Founder of 'Chic Boutique' the indoor shopping affair and 'Golden Shopportunity' promoting small business, community, & economic growth and development. Sign up for one of our business building workshops today!