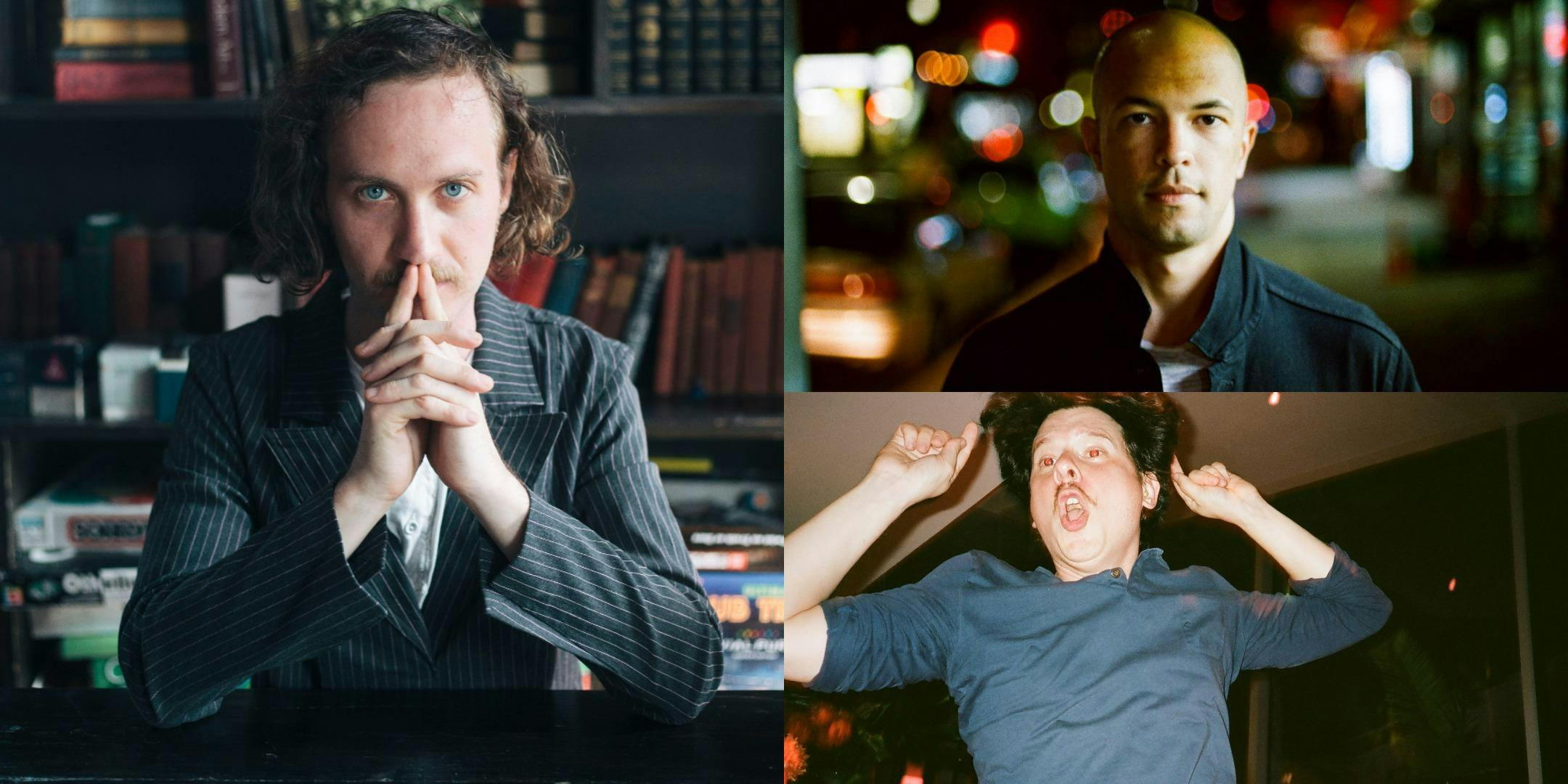 About this Event
ALLEN TATE
Allen Tate is a singer, songwriter, and self-taught musician based in Brooklyn, NY. He is best known as the lead singer of San Fermin, the indie-rock band led by composer Ellis Ludwig-Leone. Tate's debut solo project, Sleepwalker, co-produced by Ludwig-Leone, was released on October 28, 2016. In early 2018, Tate went back into the studio to record his sophomore effort with producer John Agnello (Sonic Youth, Kurt Vile, Alvvays). The album is due out later this year. 
Photo credit: Ryan Doubiago
TOBY GOODSHANK
Brooklyn-based artist Toby Goodshank made his high-profile musical debut playing acoustic guitar in The Moldy Peaches, but had long before embarked on a prolific solo career, recording and self-releasing 14 albums in a five-year span and touring Europe with artists including Jeffrey Lewis and Kimya Dawson. Goodshank's style, while often centered around his solo guitar and singing abilities, draws from a variety of pop, underground art and musical influences and employs many instrumental textures. Unconventional song structure, humor, innuendo and wordplay are staples of his music and artwork.
In 2012 & 2013 he toured Europe in support of his album "Minus Días" and co-founded the 3MB art collective with Adam Green and Macaulay Culkin. The collective recently directed and starred in a music video for Father John Misty's song "Total Entertainment Forever," and continues to work under their new name 4GB with the addition of Thomas Bayne. In 2014 he toured Europe and the UK as Adam Green's guitarist, and in the US and UK with The Pizza Underground as both opening act and auxiliary member. 
Photo credit: Rachelyn Remz//tootired2flirt
MICHAEL HANF
Michael Hanf is a musician who records under various pseudonyms including Vida Mala, Big Ocean, and Detective Logan. He also performs with San Fermin, Hess is More and StereoTrash and as a session musician with artists like Oh Land, Samia, Luke Elliott, and The Soft News.
Photo credit: Jessika Stocker // @jesskstock
DOORS: 9:30PM
SHOWTIME: 10:00PM
TICKET INFORMATION: Advance tickets can be purchased online through Eventbrite. Any remaining tickets will be available for purchase at the door on the day of the show. Door sales are cash only. We sell a limited number of general admission tickets. Seating is available on a first come, first served basis.