Description
MARK YOUR CALENDARS
This annual event is a time to show off all the good work AMC does and includes:
- Election of the 2019 Executive Committee
- Annual Report
- Recognition Awards
- Guest Speaker
- Raffle & More
- Cash Bar
** Pre-dinner activities and transportation/parking details will be sent to registrants about a week before the dinner.**

If the event is not sold out, some tickets may be available for purchase at the door on the day of the event for an additional al $5.00.
Guest Speaker - Sarah L. Knapp, Founder & Director of OutdoorFest

Sarah L. Knapp is the Founder & Director of OutdoorFest, a community platform to connect urban dwellers to outdoor recreation in cities. Through their signature festival and monthly Mappy Hours, OutdoorFest is able to reach urban dwellers in over 10 cities in North America. Knapp is also the owner and publisher to offMetro, a green travel resource for urban dwellers wanting to get out of town, car optional.
Her love for adventure has brought her to the summit of Africa, the countryside of Belarus and the ski slopes of Patagonia. She believes that the best way to explore a city is by bike and the best place to get know someone is outdoors.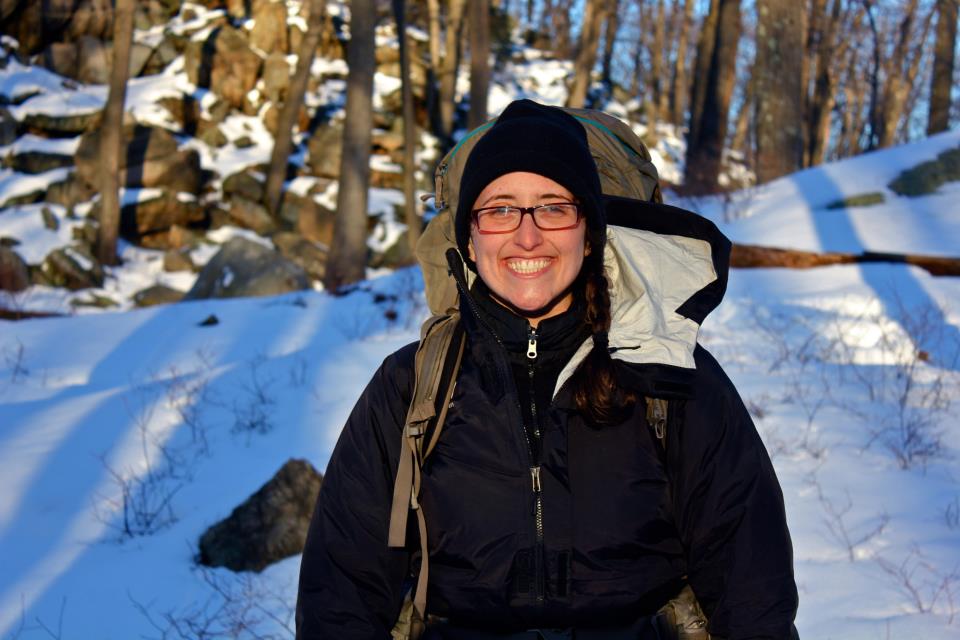 Register early. This event sold out last year!
Look forward to hearing from you soon.
You can join AMC for only $40! To receive the members discount on this trip and enjoy all the other AMC membership benefits just click here! Your membership dues are partially tax deductible.
Cancellation Policy: Reservations canceled more than 14 days in advance receive a full refund minus a $25 processing fee. Reservations canceled 14 days or less in advance are not refundable. If the AMC must cancel a program, registrants will be notified and all fees will be refunded. Normal weather conditions will not cancel this program.
The City College of New York
160 Convent Ave
New York, NY 10031
3 Floor Dining Room