| | |
| --- | --- |
| 1053-2014: Better Choices, Better Health | |
Event Details
The South Dakota Department of Health and SDSU Extension are launching Better Choices, Better Health® SD (BCBH) in an effort to teach South Dakotans with chronic health conditions ways to manage the impact of their disease on their life. 
Online Registration
Registration is free and includes the option to support the program with a donation. Select the ticket for the location you would like to attend above. The ten dollar suggested donation to attend the workshops is an optional contribution. If you are making a donation, select the Order Now button to pay with a credit card or choose 'Show Other Payment Options' to pay with a check. Checks should be made payable to iGrow and mailed to iGrow, SAG 217, Box 2207, SDSU, Brookings, SD 57007.
Contact Megan Olesen with questions. 
SDSU Extension programs are open to all South Dakota residents regardless of their ability to pay registration fees or other program fees as identified. 
Workshop Details
Better Choices, Better Health® workshops will be held as listed on the available tickets above. 
BCBH, an extension of Stanford University's Chronic Disease Self-Management Program, is designed for those with chronic conditions that may include, but are not limited to: arthritis, heart problems, diabetes, depression, cancer, high blood pressure, breathing problems, chronic pain, anxiety, weight issues and fibromyalgia.
"Living with a chronic condition can be difficult. A few goals of this program are to help individuals manage the impact of their disease, improve their confidence, and encourage behaviors that positively affect their health. We welcome all interested adults to take charge and live healthy," said Lori Oster, Better Choices, Better Health®; Program Coordinator.
Stanford University's research has demonstrated that participants who complete the program have experienced better overall health, have more energy and less fatigue, have fewer visits to the doctor and have reduced disabilities and distress about their health.
Over 20 professionals, volunteers and community members have recently completed training provided by Stanford to offer workshops across the state.
Contact Megan Olesen, SDSU Extension Nutrition Field Specialist and Better Choices, Better Health program associate at 1-888-484-3800 or by email at BetterChoicesBetterHealth@sdstate.edu.
Refunds are not available unless the event is cancelled.
Better Choices, Better Health is committed to providing equal access to educational opportunities for persons with disabilities in compliance with the Americans with Disabilities Act of 1990. If you need an accommodation for a disability to fully participate in SDSU Extension programs and activities, please contact: Coordinator for Disability Services South Dakota State University 605-688-4504
Organizer
iGrow is SDSU Extension's teaching platform. Visit iGrow.org for the latest information from SDSU Extension's experts and partners.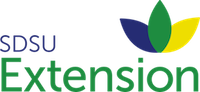 South Dakota State University, South Dakota counties, and USDA cooperating. South Dakota State University adheres to AA/EEO guidelines in offering educational programs and services.
© 2015, South Dakota Board of Regents