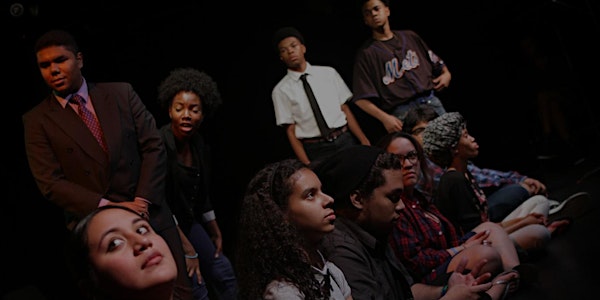 "10467" - A Powerful, Inspiring Play About Educational Equity in New York
Description
The Campaign for Educational Equity | Teachers College, Columbia University
in collaboration with Epic Theatre Ensemble
presents:
10467
A powerful, inspiring play written and performed by research-informed public school students who are flipping the script and mobilizing New Yorkers to "stand up" for educational equity!

EVENT SCHEDULE

5:30PM - 6:15PM - Refreshments; Know Your Educational Rights Learning Stations
6:15PM - 7:30PM - Performance of 10467

7:30PM - 8:00PM - Intergenerational Discussion: Youth Activism in Education
EVENT SUMMARY
Be inspired, informed and entertained by an original educational-equity-themed play written and performed by the Campaign for Educational Equity's high-school-student collaborators from Epic Theatre Ensemble.
Over the past two summers, the Campaign's researchers, working closely with Epic's professional theatre artists, mentored over two dozen high school students in studying educational rights under New York State law. The students then applied their newfound understanding, their day-to-day experiences, and their creativity to develop original theatrical performances.
On March 23, their latest groundbreaking play, 10467, will ask the audience, "Why do we stand down when we should stand up in the battle against educational injustice?" This event also includes an interactive, intergenerational discussion about students' educational rights and the role of young people-the stakeholder group directly affected by educational inequities and rights violations-in advocacy and activism toward true educational equity.
The performance and discussion are FREE and OPEN TO THE PUBLIC.
Co-sponsored by the Teachers College Vice President's Diversity and Community Initiatives Grant Fund.
Individuals with disabilities are invited to request reasonable accommodations. To request disability-related accommodations, contact OASIS at oasid@tc.columbia.edu, (212) 678-3689, (212)-678-3853 (TTY), or 646-755-3144 (video phone), as early as possible.
Organizer of "10467" - A Powerful, Inspiring Play About Educational Equity in New York
The Campaign for Educational Equity is a nonprofit research and policy center at Teachers College, Columbia University, that champions the right of all children to meaningful educational opportunity and works to define and secure the full range of resources, supports, and services necessary to provide this opportunity to disadvantaged children. 

We believe that all children, whatever their family background, wherever they live, and whatever the current political and economic climate, are entitled to a meaningful opportunity to graduate from high school prepared for college success and/or competitive employment. We promote a comprehensive approach to educational opportunity that would provide disadvantaged students the full spectrum of resources, services, and supports most critical for school success because we believe their right to meaningful educational opportunity entails access to these essential resources.

Founded in 2005 by internationally known educational law scholar and advocate Michael A. Rebell, who successfully litigated the landmark school funding lawsuit, CFE v. State of New York, the Campaign pursues systems change through a dynamic, interrelated program of research, legal analysis, policy development, coalition building, curriculum development, and advocacy dedicated to developing the evidence, policy models, curricula, leadership, and collaborations necessary to advance this agenda at the federal, state, and local levels.