Description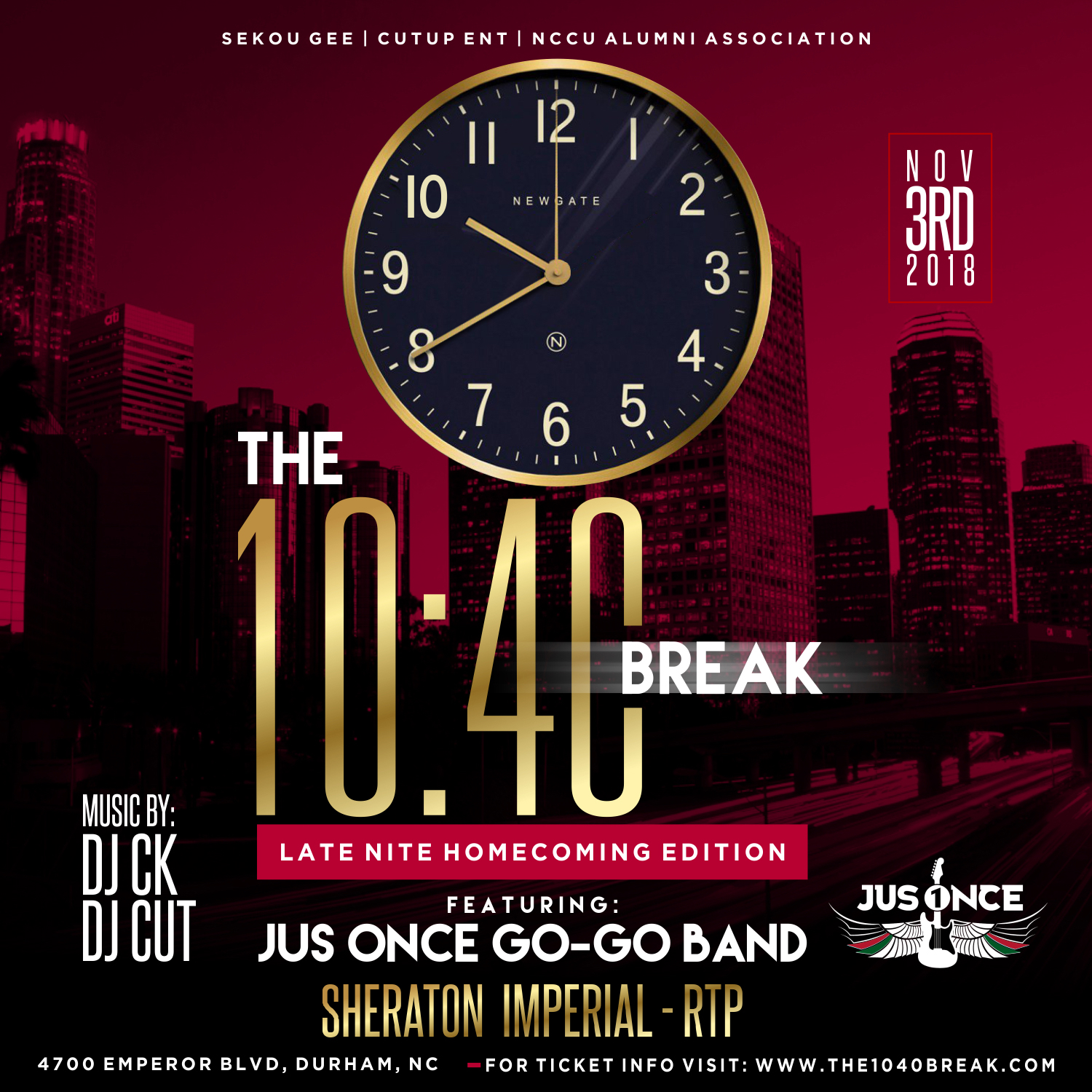 It's time for a break again.....
SG Promotion & Cut Up Entertainment
The 10:40 Break... The Late Nite Edition
Come out and celebrate your Homecoming with us as we look forward to getting the party started with The GoGo sounds of the JusOnce band along side NCCU's Own DJ CK and DJ Cut...
The Silver Eagles aka The Class of '93 are definitely ready to hit the dance floor, Along with the Class of '98 celebrating 20 years, and the '93 Line of Delta Sigma Theta Sorority celebrating 25 years of sisterhood...
It's about to go down!!!!!!!
---