Description
This class is part of First Alliance Title's "Investor Series," a curriculum designed to provide practical training for Colorado real estate investors and real estate brokers who work with investors.
This class encompasses the rules of a 1031 exchange in a discussion and Q&A format. It includes examples and strategies behind a 1031 exchange and describes the 7 common misconceptions about exchanging. It also covers the tax consequences of not exchanging.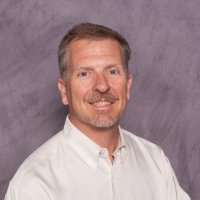 Presenter: Chris Sayre, Co-Owner of 1031X.COM, INC.
In 1994, Christopher Sayre co-founded 1031x.com, the tax-free exchange intermediary firm where he has been responsible for operations, finance and marketing. Prior to this, Chris worked with start-up ventures, real estate investors and in financial planning. He holds a Colorado real estate license with Your Castle Realty.
Moving to Colorado from the east coast to attend the University of Colorado, Chris graduated with a degree in geology. Later, he earned a Master's in Business Administration degree specializing in finance from the University of Denver. Chris enjoys skiing, especially with his two sons.