1017 ESKIMO Artist Yung Mal & Friends Live Concert In Atlanta Hosted By: 96...
Description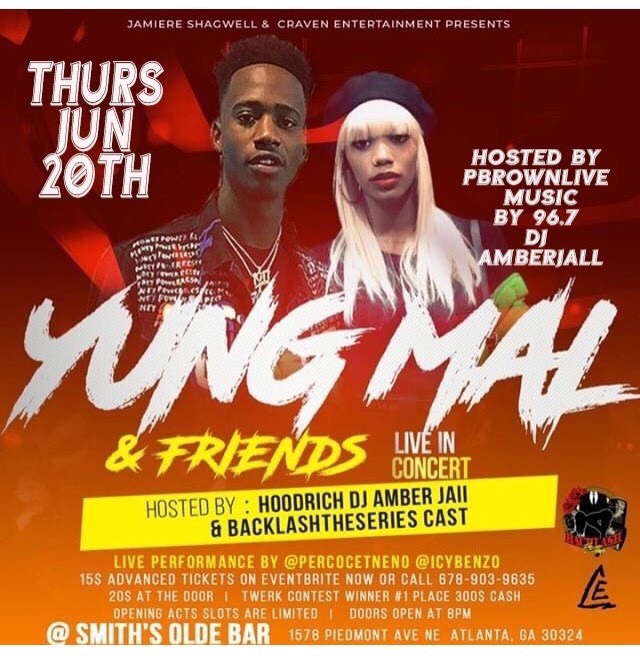 Jamiere Shagwell & Crave Entertainment Presents

Yung Mal & Friends Live Concert
Hosted By: 96.7TheBeat Hoodrich Dj Amber Jaii & Backlash The Series Cast !!!
Opening Acts:Percocetneno & IcyBenzo
Early bird Tickets 10$ (Limited)
Special Vip Section & Bottles prices call or text 678-903-9635
Entry Fee 20$
Doors open At 8pm - Intel
ONLY THREE ARTIST SLOTS AVAILABLE TO PERFORM !!!
SPECIAL GUEST WILL BE ATTENDING!!!
*TWERK CONTEST GRAND PRIZE GIVEAWAY*