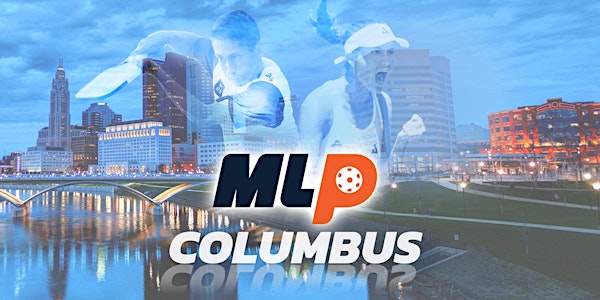 10/15 Major League Pickleball : Columbus (8:30am - 9pm)
Come see 12 professional teams compete in action packed professional pickleball and the last chance of 2022 to take home the Prichard Cup.
When and where
Location
Pickle & Chill 880 West Henderson Road Columbus, OH 43214
About this event

MLP Columbus takes place Friday, Saturday and Sunday - October 14-16th.
All tickets are free with a limit of 2 per registrant (email address) per session or day. Please register for as many sessions as you'd like to attend. All ages are welcome to attend.
MLP Columbus Schedule is:
Friday, October 14 : 8:30am - 9pm (Matches take place all day; the ticket is good for same day re-entry)
Saturday, October 15 : 8:30am - 9pm (Matches take place all day; the ticket is good for same day re-entry)
Sunday, October 16 : Semi Finals are from 10:30 am - 2:30pm and the Championship Finals are from 7:30-10pm. Please register semis and finals separately.
Please see the other registration links on www.majorleaguepickleball.net for the other days or search EVENTBRITE for MLP Columbus.
****************
Location:
880 West Henderson is very accessible from 315 (1 mile west of the Henderson exit); about 15 minutes north of Downtown.
Parking:
On-site. Volunteers will help to direct you to the appropriate areas.
Airport and Ground Transport:
Glenn International Airport (CMH) is a 20 minute ride to Pickle & Chill. The city has a very active Uber and Lyft community of drivers.
Accommodations:
Handicap parking is in front. The facility is fully handicap accessible and the courts will have handicap seating areas.
Concessions:
Food trucks will be available.
Merchandise:
MLP and several sponsors will have pickleball merchandise for sale.
Watching the play:
You are welcome to come and go throughout the entire day or session you registered for.
Regular play: You will watch men play men, women play women and mixed matches - all doubles - as teams go head-to-head through the draw. The scoring will follow these rules, which are likely not the ones you play with at your park or club:
Each MLP Game will be played with modified rally scoring to 21 points (win by 2). Players will change ends when one team reaches the score of 11. Rally scoring will be played until a team reaches 20, at which time the team reaching 20 is subject to a freeze on rally scoring and must score all future points while serving. If the trailing team reaches 18, that team too will be subject to a freeze on rally scoring and must score all future points while serving. If both teams are tied 19-19, then both teams are immediately frozen when it becomes 20-19. All Games must win by 2 points.
Team Tiebreakers: If teams are tied at 2-2 Games, they will play a "Dreambreaker." One team first discloses its 4-person singles rotation order, and then the opposing team with that knowledge counter-designates its singles rotation order. Each player then rotates in for 4 singles points, until the tiebreaker has a winner.
Preview the teams and players:
There are 12 teams and 48 players. There are designated alternates that may sub-in the event of an injury. **The locally owned team is THE BUS. Those folks from Columbus, be sure to show your support!**
https://www.majorleaguepickleball.net/all-teams
Pickleball courts:
For those from out of town that want to play, weather permitting, dedicated pickleball courts can be found nearby at Olentangy Parklands (6 courts) - a 10 minute drive, Dublin Coffman (8 courts) are 20 minutes.
For restaurants, hotels and attractions.
www.experiencecolumbus.com has a comprehensive listing of offerings on their website.
For some local restaurant tips:
If you travel one mile west on Henderson from P&C, you will find dozens of notable chain restaurants.
If you travel one mile (or less) north over to Bethel Road, you'll find dozens of wonderful ethnic restaurants scattered all the way to Sawmill Road.
Please note on Sunday, October 16th the Columbus Marathon will be weaving throughout the city. Please check www.columbusmarathon.com for the route. It does not intersect with main freeways (315) or access points (Henderson Road) to Pickle & Chill but does weave through downtown and OSU campus if you are staying in those areas south of the property.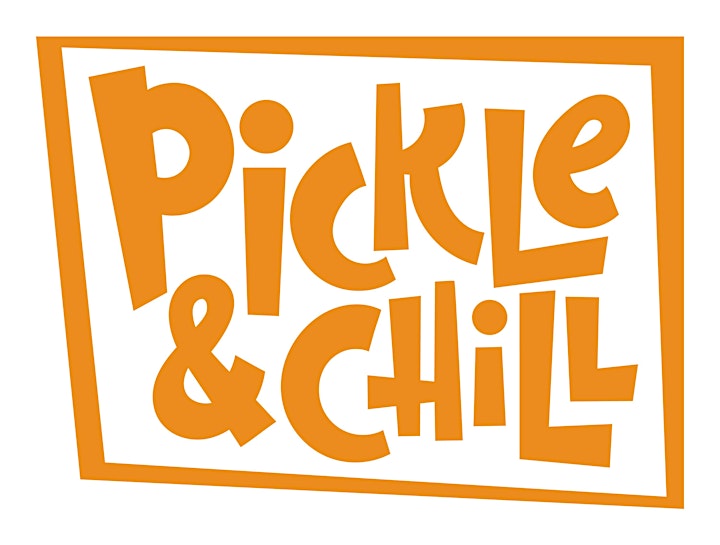 The event is being hosted by Pickle & Chill, Central Ohio's premier indoor / outdoor Pickleball Club, opening November 2022.