100X Leader Summit - Minneapolis/St. Paul

Thursday, April 4, 2019 from 8:00 AM to 11:30 AM (CDT)
Event Details
What is The 100X Leader Summit?
Are you experiencing 100% health in your leadership? Are your professional and personal relationships what you want them to be? Are you skillfully able to multiply that health into the lives of those you lead? Join other like-minded leaders from 8:00am to 11:30am on Thursday, April 4, 2019, as we stream the previously recorded Summit reviewing the newest work from best-selling authors Jeremie Kubicek (current CEO of GiANT) and the co- founder of GiANT, Steve Cockram. Exploring the life and leadership of a Sherpa, we'll use the analogy of climbing Mt. Everest as a lens to see leadership differently. The 100x Leader Summit is designed to equip you with the tools you need to climb the mountain of self-awareness so that you can give others the skills to climb.
What you will learn and discuss
• Why healthy leaders who know how to multiply are vital to success
• How to know yourself to lead yourself
• Why the best leaders are Sherpas
• How to create a growth atmosphere at work and home
• How to bring effective challenge and meaningful support
• The five circles of influence
• How to develop others starting tomorrow
• How to manage expectations
• How to be someone worth following

Global Info
Agenda
• 8:00-8:30am: Light breakfast & opportunity to network with local professionals
• 8:30-11:30am: Broadcast of 100X Leader Summit content and interactive discussion
The 100X Leader book
Included in the price of admission is your personal copy of Jeremy and Steve's new book, The 100X Leader. ($25 value!) 
Sponsor
This global leadership broadcast event is sponsored by Allied Executives, Human Capital Partners, Hansen Back, and Marsh & McLennan Agency. 


When & Where

Marsh & McLennan Agency LLC
7225 Northland Drive North
#300
Minneapolis, MN 55428


Thursday, April 4, 2019 from 8:00 AM to 11:30 AM (CDT)
Add to my calendar
Organizer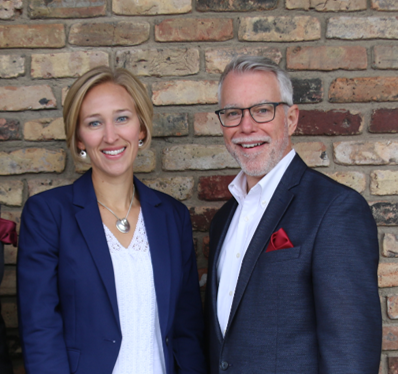 As Senior Consultant with GiANT Worldwide, Jeff Meacham is an
accomplished leadership guide, coach, and career architect, widely
endorsed as a "Master Connector." He has built a career on his
passion for trusted relationships, and nothing excites him more than
the art of connecting good people. Jeff brings a thoughtful approach
from lessons learned over 20+ years as a leader, business development
executive, and consultant with organizations from entrepreneurial
start-ups to the Fortune 500. He received his B.B.A. in Public
Accounting from Loyola University Chicago and started his career as a
practicing CPA.

Jeff is a passionate leader with deeply-held values that drive his desire
to move people Forward by Choice. He strives to speak life and
encouragement through the exchange of ideas and possibilities with
his clients and his broad and deep network in the finance, information
technology, human resources, and nonprofit sectors.